Stadium Facts | Carolina Panthers - Panthers.com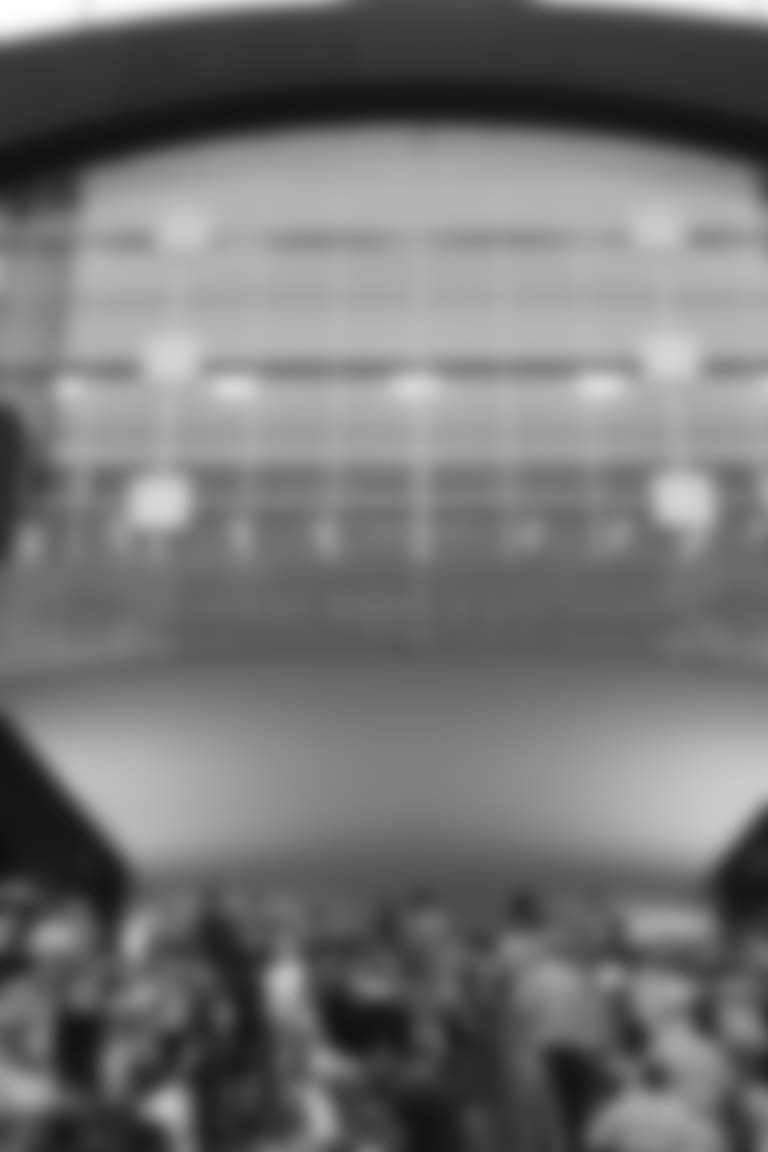 Opened in the summer of 1996, Bank of America Stadium is located in uptown Charlotte and was specifically designed for football. The 75,525-seat, privately-financed, open-air stadium is designed as a self-contained headquarters for the Carolina Panthers and includes training facilities, practice fields and administrative offices.
The stadium facade features many unique elements, such as massive arches and towers at the entries, clad in building materials that accent the Panthers black, silver and blue team colors. The exterior pathways are marked by archways of live oak trees and manicured botanical garden features. The interior has been designed to feature wide and tall concourses in addition to wide seats and state-of-the-art sound, video and scoreboard systems.
Each of the last four years have featured renovations to improve the fan experience, including escalator bays that whisk fans to the upper levels, high-definition video boards above each end zone, vibrant ribbon boards encircling the entire bowl at the club and upper levels, and a high-efficiency, high-octave distributed sound system throughout the bowl. The facility's 151 suites now feature three rows of seating, fully retractable windows, radiant heat and more televisions. Wi-Fi service was enhanced with more than 1,200 access points and better cellular connectivity. The upper level and lower level concourses were updated with LED lighting, new signage, digital menu boards and increased points of sale.
Seating Capacity
There are 74,867 seats at Bank of America Stadium.
The stadium seat widths are 19 inches for lower and upper level seating and 21 inches for club level seating.
The first row of seating along the sidelines is located 53 feet from the sideline. The first row of seating in the end zone is 20 feet from the back of the end zone. All seats are elevated and designed for optimal viewing angles.
Dimensions
Stadium Dimensions
Stadium Footprint (900' L x 800' W): 15 acres
Public Area Surrounding Stadium (including plazas, walkways, etc.): 11 acres
Atrium Health Dome and practice fields: 7 acres
Total Stadium and Adjacent Landscaping and Practice Fields: 33 acres
Field Dimensions
​Length: 398 feet
Width: 280 feet
Stadium Size
​Height (from field level to top of scoreboard): 211 feet
Internal space (covered space): 1,400,000 square feet
Concourse length (outermost circumference): 1/2 mile
Club Seats
Club seats are located along both sidelines of the playing field, offering optimal sightlines and exclusive amenities. The 50,000-square foot enclosed club level concourse is climate controlled and provides club level patrons with access to eight distinctive and fully furnished lounge areas, full-service bars, expanded dining options and game day entertainment. Televisions are available throughout the club floor for viewing stadium games.
Luxury Suites and Suite Clubs
There are 151 luxury suites on the 300 and 400 club levels in the stadium, ranging from 12-person suites to 44-person suites. Luxury suites have three main components - three rows of viewing seats, lounge space and restroom facilities. All luxury suites are fully upfitted with high-quality finishes, carpet, wall coverings and flatscreen televisions plus individual suite sound systems. The stadium has five suite clubs, which are shared exclusive areas for members only. They are the Suite 87 Club, Gridiron Club, 32 Club, Fifty One Club and 10/26 Club.
Charlie Dayton Press Box
The Charlie Dayton Press Box, named in honor of the Panthers' long-time director of communications, is located on the 50-yard line of the 400 level and has a seating capacity of 200 people with dining areas and TV banks. Each seat in the press box has a phone/data jack, and copy and fax machines are available in a separate work room.
The press box also features 11 booths for network television, team and national radio teams, coaches, replay and others.
Network
Bank of America Stadium has 11 broadcast booths with audio and video capabilities, all located in the press box. The network broadcast booth measures 17 feet wide and 17 feet deep and is located on the 50-yard line.
The network truck bay can accommodate two broadcast trucks up to 52 feet in total length. Located outside the network truck bay are six pedestals for satellite uplink trucks. Each pedestal has 12 audio connections, six video connections and one tri-ax connection. The stadium also has Time Warner fiber optics and Vivix capabilities.
There are 26 pre-wired camera locations inside the seating bowl with the capability to add more positions depending on need.
Video Boards
The stadium's state-of-the-art video boards are located above the east and west end zones and are 55'-6" tall x 198'-4" wide. Each video screen consists of 196 display cabinet sections and measures 1,288 pixels tall x 4,620 pixels wide. These high-definition video boards show live action, replays, video features, game information, statistics, game prompts and advertising messages.
Ribbon Boards
The stadium features two 360-degree ribbon boards that show game-in-progress statistics and information, NFL scores and statistics, closed captioning, game prompts, full-motion advertisements and more. Located on the stadium's upper fascia on the 500 level overhang is a 5'-1" tall x 1,900' long Daktronics LED video display that has 288 display cabinet sections. Located on the stadium's lower fascia between the 300 and 400 levels is a 5'-1" tall x 2,000' long Daktronics LED video display that is made up of 295 display cabinet sections. Both boards are comprised of red, green and blue discrete LEDs that are capable of producing 281 trillion colors.
Distributed Audio System
The stadium's fully-integrated, high-efficiency and high-octave sound system controls all of the audio for the seating bowl, concourses and club levels. The state-of-the-art distributed audio system has 874 speakers throughout the stadium, including 479 speakers in the seating bowl with 30 unique speaker poles extending above the rim of the stadium. Utilizing 3/4 of a million watts of audio power, the system is close to the patron with the furthest distance between a patron and speaker being 130 feet. The digital sound system is operated by a QSC controlled network.