As the NFL Draft gets closer, things are supposed to start clearing up, right? Well, that's not the case with this week's projections.
Let's see who the prognosticators think Carolina will take with the No. 7 pick.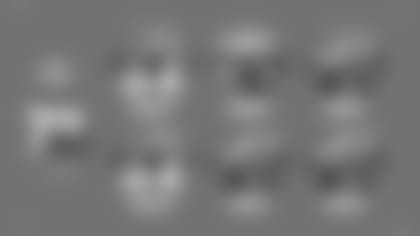 Auburn defensive tackle Derrick Brown has been a favorite for pretty much the entire pre-draft process, so it's no surprise to see him front and center here.
But this week's roundup has also brought back a familiar face in South Carolina defensive lineman Javon Kinlaw. Early in Mock Draft SZN, Kinlaw popped up on the Panthers' radar, but eventually took a backseat to other prospects. Now he's back in the mock discussion.
Benjamin Solak of The Draft Network projects the Panthers will deal their 7th-overall pick to the Jets in exchange for two picks, No. 11 and No. 120. With No. 11, Carolina will then take Kinlaw. The Athletic's Jourdan Rodrigue has similar feelings. While she doesn't nail down a specific pick number, her projection suggests the Panthers could draft Kinlaw anywhere in the No. 7 to 12 range.
It's also worth noting that Ohio State cornerback Jeff Okudah has been mocked to Carolina for the third week in a row, this time by Eric Edholm of Yahoo Sports. In his mock draft, the Panthers opt to go with Okudah over the usual favorites of Brown and Clemson linebacker Isaiah Simmons.