CHARLOTTE – Matt Rhule was introduced Wednesday as the Panthers' fifth head coach, and Rhule made his debut in Charlotte by promising victories. That's a safe bet, considering Rhule has done the same everywhere he's coached.
If Rhule follows his own pattern, winning may take some time, but that's something he and owner Dave Tepper understand. At Rhule's previous two stops as a head coach, Baylor and Temple, he inherited programs in disarray and quickly brought them back into contention.
You can't transform bottom-dwellers into championship contenders without a few landmark victories along the way, so we decided to take a look back at some of the biggest wins of Rhule's career to date.
Oct. 19, 2013 – Rhule's first win as a head coach
When Rhule returned to Temple for his first job as a head coach, he took over a team coming off a 4-7 season. It wasn't easy to turn things around, and the Owls opened the year with six consecutive losses before finally exorcising their demons with a 33-14 victory of Army. Temple jumped out to a 26-0 halftime lead and never looked back – and neither did Rhule, as the victory marked a turning point in his time at Temple.
Nov. 1, 2014 – First win over a Top 25 opponent
In Rhule's second year at Temple, he found more success, leading the team to a 6-6 record and trending upward. Perhaps the biggest win of Rhule's sophomore season came in a 20-10 upset over No. 21-ranked East Carolina. The victory marked Rhule's first win over a ranked opponent and proved that under his leadership, little old Temple had what it took to compete with the top dogs.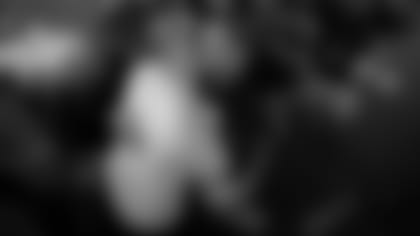 Sept. 5, 2015 – An upset over his alma mater
The 2015 season would start with a bang, as Rhule faced off against his alma mater, Penn State. The matchup against the historic program would serve as a great measuring stick for how far Rhule and his team had come in the past two years. After a slow start, Temple overcame an early 10-0 deficit and rattled off 27 unanswered points to secure the victory – the Owls' first win over the Nittany Lions since 1941. The student had become the master. That year Rhule would go on to lead the Owls to their first 10-win season in nearly 40 years, plus an appearance in the AAC conference championship and a bowl berth.
Dec. 3, 2016 – Conference championship
Rhule and the Owls may not have gotten it done in 2015, but after getting a taste of the conference title, they were back to finish the job. Rhule brought Temple its first conference championship since 1967 with a 34-10 dismantling of Navy to complete back-to-back 10-win seasons. The victory earned Temple its first Top 25 ranking in the Matt Rhule era, as the Owls debuted at No. 23 in the polls the following week.
Nov. 4, 2017 – First win at Baylor
After packing up and heading to the great state of Texas, Rhule was tasked with starting from the bottom all over again. The Baylor Bears were starting from scratch after a scandal rocked the program, and Rhule didn't have much to work with in his early years. After eight straight losses, Rhule finally turned the corner with his first win at Baylor – a 38-9 drumming of Kansas. It would end up Rhule's only victory during his inaugural year in Waco, but it was enough to set the foundation for what was to come.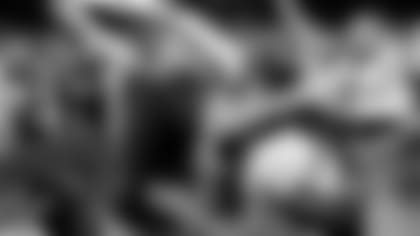 Dec. 27, 2018 – First career bowl win
Just like at Temple, Rhule got things headed in the right direction after his first campaign. During his second year at Baylor, Rhule compiled a 6-6 regular season record with his first-ever bowl victory pushing the Bears to a winning season. Rhule wasn't able to pull out wins in his two bowl appearances at Temple, but he finally flipped the script in his first chance with Baylor. Rhule's high-powered offense emerged victorious after a shootout in the Texas Bowl, taking down Vanderbilt 45-38.
Nov. 30, 2019 – An 11-win season
Rhule's last major victory at the collegiate level came in the regular season finale against Kansas in 2019. Rhule had already led the Bears to 10 wins on the year, and they entered the final week looking to tie the school record for most wins in a season. They did so convincingly, demolishing the Jayhawks 61-6, and reminding everyone why they were headed to the Big 12 championship game and, ultimately, the Sugar Bowl.