CHARLOTTE — One of our regulars, Every Day Susan from Inman, S.C., mentioned the other day that in all the excitement about the upcoming draft, the fact there was a minicamp this week zoomed right past her.
And while the timing is unconventional, there it was Tuesday on the practice fields — actual football.
Not hypothetical depth charts, full of position switches and possibilities. But guys lined up and doing drills, running routes, and catching passes. You know, the stuff we wanted to see to begin with. There were some guys missing, some guys in new spots, and some new faces we're still getting used to.
Frank Reich was out there, though he never got to practice in Charlotte when he played. When he played here in 1995, all the practices were in Rock Hill outside the Winthrop Coliseum headquarters. But there was Dom Capers too on Tuesday, and he walked this same practice field — though it and the surrounding skyline looked much different then.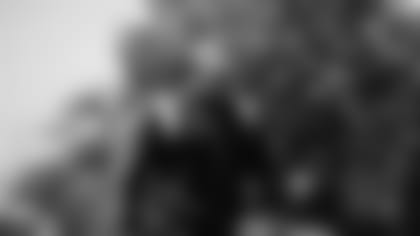 But it was good to see the football, as a counter to the constant stream of draft talk, a cool drink of water on a hot day.
The NFL is great at many things, but turning the NFL Draft into a six-month multimedia event might be up near the top. The days in which it was conducted quietly over a two-day weekend (starting at noon on Saturday, the opposite of prime time) seem quaint. Back then, people would do these things called "mock drafts" once, the day of the event. Can you imagine?
At any rate, the Draft Industrial Complex is nearing its annual conclusion. That means a week from now, we'll have a pretty good idea of what the Panthers roster looks like because it will be largely formed. Most of the blanks are filled in already. That one big one you're all waiting for can be written in ink Thursday around 8:15 p.m. Reich knows, but he isn't sharing.
But on the practice fields today, we saw the first glimpses of what Reich's football team would actually look like. Keep it here all week for more of the photos and videos and stories about it, and of course, for all our draft coverage, which will be voluminous and I hope entertaining.
So let's get to the mail one more time before the draft, before our next installment, when I'm sure one of you sickos will be asking about the 2024 draft and what position they're going to target in the second round.
------------------------------------------------------
Hi Darin, FINALLY, it's time for the draft. Ever since the team traded for the first overall pick, it's felt like this point would never get here. Why does the league mess with the fabric of time to make each subsequent years leading up to the draft feel longer and longer? — Jake, Rochester, NY
There's actually a very simple answer, and it's not about the corporate offices at 345 Park Avenue.
Asked once by Christopher Robin what his favorite thing in the world was, Pooh replied: "'Well, what I like best,' and then he had to stop and think. Because although Eating Honey was a very good thing to do, there was a moment just before you began to eat it which was better than when you were, but he didn't know what it was called."
Anticipation is always better than whatever you anticipated. Whether that's a quarterback you've been waiting for since about October of 2018, or a bucket-list concert for which you bought tickets months ago, or a jar of honey (or a chili dog with slaw from Brooks' Sandwich House). When you think about the thing you hope for, it sustains you. The quarterback or the concert or the honey (or the hot dog) might turn out to be great, but the amount of time you get to enjoy it doesn't compare to the amount of time you can think about enjoying it. And that's better.
Right now, the possibilities are endless. Enjoy that for a couple more days.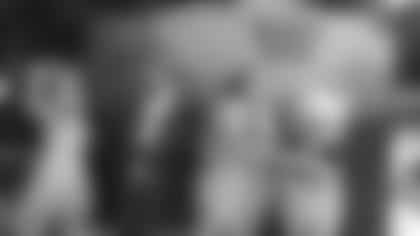 ------------------------------------------------------
Easy one this week. The team has known they have the No. 1 pick for quite a while. Is it possible that they submit it without wasting the entire 10 minutes allotted on draft night? It would be a refreshing change. At that point on draft night, what would another 10 minutes offer unless they are trading out? — Scott, Charleston, SC
Some of this has to do with the Panthers, and some of this has to do with the league's television show. There's still a sense of mystery and drama, right?
The Panthers have been out of the spotlight, from a national perspective, for a few years. It seems reasonable for people to want to bask in the glow of having everyone look at the team again for a second.
From a football perspective, I know they don't need the whole 10 minutes to turn in the card. I'm not sure they need one. But this announcement isn't just a football thing at this point.
For a significant portion of those 10 minutes, people are going to talk about a new start for this team, a new coaching staff full of people who are here to make the most out of a rookie quarterback. People are going to talk about Reich and Thomas Brown and Jim Caldwell and Josh McCown, and how great they're going to be. They're going to talk about how Scott Fitterer and the personnel department filled in a lot of blanks this offseason and created the condition for that quarterback to succeed. They're going to talk about how Dave and Nicole Tepper offered all the resources needed to get this job right.
And all of that will be true.
So enjoy the moment. Savor it. With a little luck, it's a long time before they pick first again.
------------------------------------------------------
Hi, My name is Thomas, and I have been a huge fan of the Carolina Panthers since that time when Panthers joined in 1995. It's about NFL Draft. To be honest, Bryce Young is not the right choice. Because he's short for a QB at 5-foot-10. I feel like Panthers really need a big and strong QB. Bryce Young will end up like Lamar Jackson and Michael Vick. He is not our next Cam Newton. How's that? — Thomas, Pickerington, OH
Since Pickerington is a suburb of Columbus, I suspect Thomas may have a partisan lean here.
But yeah, short players in the NFL never pan out. It's simply impossible. Someone that small couldn't possibly succeed in a business filled with giants.
You're right, Thomas; it could never work.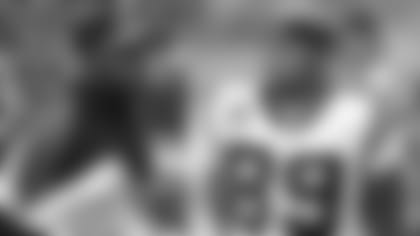 ------------------------------------------------------
I believe the pre-draft process included some form of mental acuity tests. I wonder why those results have not been published? — Dick, Woodstock, GA
Primarily because someone's scores on any test (standardized, medical, or otherwise) are none of anyone else's business.
One of the things I'm grateful for is that the very flawed and very overstated Wonderlic test has fallen out of fashion. It was allegedly a test designed to gauge processing and decision-making abilities, but it was portrayed by many as an intelligence test.
And to run the risk of getting myself started (and trust me, I have hours of material on this), it was perhaps the worst possible way to measure anything resembling intelligence. Many incredibly smart people learn differently and process information differently. Labeling it as a "learning disability" is frankly a smear, and we've seen it over and over again over the years. Anonymous scouts who get quoted this time of year were particularly egregious about it. Because once a player gets painted with the broad brush of a perceived lack of brains, that's hard to shake in the public perception or within the league.
I've talked football over the years with a number of players who were labeled that way, and it was clear their understanding of the game surpassed the people who were doing the labeling. It's unfair, and it's unprincipled, and frankly, it's often a lot of worse things that speak to a lack of human compassion and character.
There are also people in the league who will put out false information about players they actually like in hopes they'd fall. I mean, it's unethical as hell and despicable to do to someone you might actually value, but there are people who do it.
------------------------------------------------------
Seeing as the S2 test looks like it is going to play an outsized role in the selection of the Panthers' next quarterback, how has it been validated? With NFL quarterbacks being a small group and successful ones being in even more elite company, I can't imagine the validation process to be very robust. What is the correlation between S2 test results and being an elite quarterback? Further, what criteria are used to quantify elite quarterback play? Please tell me the S2 is more than face validity. — Jon, Houston, TX
As we mentioned the other week, the one thing the S2 test is great at is getting people to talk about the S2 test. The amount of free advertising for this private business has been off the charts in the last few months. It's a good test, but it's not the one true thing that determines whether a player will succeed or fail.
Here's what the S2 test is designed to do: offer teams more information about the way players process information, the speed with which they recognize patterns, and how good they are at eliminating distractions and focusing on key things. Here's what the test doesn't do: tell you if a player is smart or dumb or whether he can play football. Some good quarterbacks have scored well on it. So have some who haven't seen a field.
When you read reports that players such as Joe Burrow aced this particular test, it makes sense. You know what else tells me Joe Burrow is good at processing information and making quick decisions? Watching game film of Joe Burrow.
The single most important thing to remember about any one component of draft evaluations — whether it's 40 times, 3-cone drills, or S2 test results — is that they're one component. It's a tool in the toolbox, not the whole workshop. The most scientifically designed hammer in the world is of no use to you if you need a pair of pliers.
------------------------------------------------------
Will camp at Spartanburg continue with new leadership? — Will, Mt. Airy, NC
Yep, they'll be back at Wofford College again this year for camp.
In fact, Reich has already made a trip down I-85 to check the place out. It looks a little different than when he was there in 1995 for the inaugural training camp (which seemed to last about two months).
While reasonable people can disagree about the optimal location for a camp (at home or away from home), I'm with the traditionalists who prefer to be elsewhere.
When you're more than an hour away from your own furniture, you tend to dig into the process a little more deeply. You can't duck out; you're there. There's a certain bonding that happens in such a setting. Our digital team comes back from camp a little bit closer each year, and I think the same can be true of a football team.
Plus, Spartanburg is lovely in the summer. The difference in that city from Reich's first camp (when the best restaurant in town was the Waffle House out by the traffic circle on Business 85) to now is remarkable. There are hotels. And bars. And places to enjoy live music and life in general.
Spartanburg is truly the center of the universe.
------------------------------------------------------
Why don't we hear more about Jack Campbell at middle linebacker? If the Panthers want to build, here's a great choice at 39. He weighs 250, and won the Butkus Award as the best middle linebacker in the country. He did well at the combine. He's truly a plug-and-play guy for the next ten years. We need a good middle linebacker, and he fills the spot. I say, "Go for Jack Campbell!" — Joseph, Huntersville, NC
People whisper a certain popular former linebacker's name when they talk about Campbell. And that's unfair to do to a college player. But I can see why people might be tempted since, with a helmet on, he looks as much like Luke Kuechly as AJ Klein does (cue the fans cheering LLLLLLUUUUUUUUUUUUUUUKKKKKKE).
Of course, any linebacker who walks in the door here is going to be unfairly compared to someone because the Panthers have one of the strongest lineages at the position of any team in the league. Shaq Thompson has been a good and solid pro and a trusted leader of this team for eight years now. But when you walk into a room that has included players such as Sam Mills, Micheal Barrow, Dan Morgan, Jon Beason, and Kuechly, most players are going to suffer by comparison.
Linebacker is among the needs for this defense as they piece together a new 3-4 system under coordinator Ejiro Evero. Other than Thompson, there aren't a lot of obvious answers there at the moment.
But linebacker is just one of those needs on the second day of the draft, along with pass-rusher (it was on the list before Brian Burns had ankle surgery), offensive line depth, wide receiver, cornerback, and a few others.
While all the attention has gone to the quarterback they'll take first, Friday and Saturday will be critical to the construction of the 2023 Panthers. There are a couple of spots of critical need and chances to fill them.
------------------------------------------------------
Brother Darin, a follow-up to my previous note to you: I'm a simple kind of guy. However, this world has gotten too complex. Look at the NFL and its "Analytics" HOGWASH! My approach probably would not work, but here it is:
OFFENSIVE LINE; You must "TOTALLY DOMINATE" whoever is in front of you. I don't care about what play is called! YOU must TOTALLY DOMINATE the space in front of you! And that includes NEVER being called for being offside. You react to the snap of the ball, not a voice, not the noise; you move with the ball is snapped, PERIOD! Got it? Move instantly on the SNAP and TOTALLY DOMINATE THE seven feet of space in front of you!
DEFENSIVE LINE: Exactly the same as the OFFENSIVE LINE does, with the exception that if you have the opportunity to SACK the QB without endangering the "sanctity" of your assigned space, do so!
To me, the success of a football team rests primarily on the shoulders of those guys in the trenches! All else is fluff! Offensive and Defensive Lines ... DOMINATE! The rest of the team will feed on that and will respond in like manner. Every other position on the team will strive to DOMINATE! Can you imagine such a team, Darin? A team built on TOTAL DOMINATION? WOW! — Jim, Timberlake, NC
I'm just going to go ahead and make Jim this week's Friend Of The Mailbag, partially because I agree with him and partially because I'm scared of him.
They're actually moving in that direction, at least on the offensive line. They're bringing back all five starters from last year, and they have veteran Justin McCray backing up, along with Cade Mays and Deonte Brown, and others. They're still looking there, and I wouldn't be surprised to see the Panthers use one of those Friday picks on a guard. While left guard Brady Christensen should be back for the start of training camp from his broken ankle, the timeline is less clear for right guard Austin Corbett coming back from a torn ACL. So whether you're going for straight injury cover or want to add a little more heft to the middle of the line, it's a reasonable position to target.
They went out in free agency to sign defensive linemen Shy Tuttle and DeShawn Williams so they could line up in a 3-4, along with backups Henry Anderson and John Penisini. They still have this guy named Derrick Brown; maybe you've heard of him. They still need to fortify the outside linebacker position (an effective part of the defensive front), but they're moving in that direction.
Now, if you'll pardon me, I'm going to go run through a brick wall. Jim has that effect on people.
------------------------------------------------------
I said to you in a recent mailbag entry that I wasn't going to go all "A Beautiful Mind" on you. I was wrong, I totally have - and I'm about to unravel my discoveries so you can tell me how right I am.
Mr. Tepper, after witnessing the end of last season, decided that he needed to unwind and get his mind off of football for a night. So what does he do? Like any of us, he has a heist movie marathon. Obviously. It is then his master plan starts forming, with less than four months to put into action. Now I could really dive into the weeds of this, but since you are a man who appreciates brevity, I'll give you the Cliffs Notes version:
Step 1 - Get the media to pump up the narrative that Reich only works with big quarterbacks. This is to lead the Texans to think we aren't interested in Bryce Young. Step 2 - Engage in talks with Bears for No. 1 banking on the fact that the Texans think we want CJ Stroud and don't feel incentivized to move to No. 1 to block us. Step 3 - Execute trade and laugh all the way to the promised land with the new QB of the future you wanted all along. So Darin, how close am I? Sure, I am probably leaving out some key details that unravel this entire thing.
However, I'm going to remain willfully ignorant of that because the thought of Mr. Tepper in an Oceans Eleven/Draft Day-inspired movie - "Tepper's Eleven" - starring the contingent of people who attended the pro-day circuit is far too entertaining to just ignore. Anywho, eight more days at the time I write this until the draft. Surely I'll regain some sanity after that? — Eric, Toronto, Ontario
This is amazing and also troubling.
I'll now spend every moment between now and the draft deciding which member of the Panthers pro day traveling party played the Dean Martin and Sammy Davis Jr. roles (I only recognize the original 1960 version).
------------------------------------------------------
Hope is a funny thing. I never quite felt overly hopeful going into the 2015 season, for example, but look how that turned out. And on the flip side of hope is despair, which generally that's what picking first overall represents hope for getting to pick first, but despair because of the agony it took to get there. But that's not how this story goes now. This is a team that won seven games last year, a team just a few plays away from being at least a nine-win team instead, and having a playoff spot in a year they were counted out. And now it's a team who has the core of the defense that played so well for most of last year all still in place, an offensive line that's fully built, and a new group of playmakers that have all helped make noise for their previous teams in the league. Add in this well-built coaching staff and a group that wasn't afraid to go and get the No. 1 overall pick to add to a team that, over the last few years, has steadily gotten better and better. After all of that, my question is it really unrealistic to hope to see this go on a serious playoff run like we were used to around the mid-2010s?
Also, bonus question with grilling season coming up, what do you like to put on your hamburgers? — Eric, Brick, NJ
I think it's reasonable to be hopeful about this season, though it's important to understand the rookie quarterback will remain a rookie. The good news is he'll play in the NFC.
After the Packers traded Aaron Rodgers to the Jets yesterday, I went on a private darkness retreat (other people call it a nap) in search of clarity. I tried to think of all the good quarterbacks in the NFC. I struggled to come up with seven. Then I turned on the lights, and it was no more apparent.
This conference is clearly thinner in terms of quarterback talent, which is going to make it easier to compete in the short term. And the roster is more stable than it has been in a minute, though rebuilding a new defense in a 3-4 scheme will take some time.
Now for the real question. Hamburgers tend to come one of two ways for me. "All the way," in the manner of my people, means chili, finely ground cole slaw, yellow mustard, and white onions. It's very geographically specific, so I imagine you'd struggle to find one in New Jersey. There's also "wet," which to me means lettuce, tomatoes, mayonnaise, and pickles. Which one I order depends on my mood, the weather, or where I'm ordering from. All the way seems more natural wrapped in waxed paper from a roadside diner (and if the chili is good, the grease might seep through the brown paper bag on your way to your car hood), while wet is better suited for a place where you might sit at a table with actual napkins. I celebrate the entire catalog of hamburger, however, so I am willing to try any number of variations (within reason).
------------------------------------------------------
Let's go lightning round, brought to you by the patron saint of the lightning round Jeff from Fuquay-Varina, to close it out this week.
Good afternoon Darin! Before I start off, I just want to say I'm gonna miss Bill Voth. Who will I mention on Twitter and ask, "what are the chances we sign XYZ player?!" Anywho, we have a new coach and staff. Are we still going to have the post-draft video showing the behind-the-scenes of us taking ___? If not, can you tell them to do that? — Cody, Clayton, NC
Who? Never heard of him. Yes, we'll definitely do that video since you asked. Otherwise, all this footage we've been shooting the last four months would just sit around the vault, waiting for Ken Burns to come make sense of it.
Please rank the following local restaurant options in your humble opinion - Bossy Beulah's, Horace's Hot Fried Chicken, and Dave's Hot Chicken. — Taylor, Conover, NC
I've not yet had the opportunity to enjoy all three, so it would be irresponsible to compare, but I'm open to new experiences. If I want local chicken and have the opportunity to get out of my car to acquire it, I prefer the Quik Shoppe at the corner of East Blvd. and South Blvd. While it feels sacrilegious to say anything against Price's, and I miss it, the best chicken in that part of South End has always come from a gas station. I may go there tonight.
My question is simply one of trivia, but it'll bug me until I find out, so here goes: On a past episode of Diners, Drive-ins, and Dives, Guy Fieri visited the Super Duper Weenie in Fairfield, Conn., and one of the patrons appears to have been David Tepper. If it wasn't Mr. Tepper, then he has an identical twin running around Connecticut. Do you know if he was indeed on that episode of DDD? — Ernie, Mountain City, TN
Do you think the Panthers will ever win a Super Bowl? — Liam, Wallops Island, VA
Ever is a long time so as a statistical possibility, sure, why not? As it pertains to the current context? We'll see. The anticipation is what makes it worth it.