CHARLOTTE — I believe it was Albert Einstein who said, "What a difference a week makes." Or maybe it was Gandhi. Or Dorothy Parker. Who can remember?
Either way, there's a lot of stuff going on since we last gathered here.
As we were going to press a week ago, the Panthers were bringing in a backup quarterback (Matt Barkley ) to fill in because of an injury to the starter (Sam Darnold).
Then a couple of days later, a 6-foot-5, 245-pound bundle of joy named Cam Newton showed up on the doorstep.
One play later against Arizona, and the entire mailbag changed.
There's still a lot we don't know about how the Newton experiment will turn out, such as how long it will last, or how it will hold up over time, or what it will look like on the field from one week to the next. But what we know for sure is that there's a juice around that locker room and in the community, as there has been around every locker room and community he's been in.
That's changed the outlook, for sure, and given Panthers fans every reason to stay tuned to a team that was playing really well on defense and special teams previously.
As you might imagine, many of you had thoughts on the topic. And occasionally, some other issues as well. So let's get to as many of them as we can.
----------------------------------------------------------
Is Cam Newton going to be a backup for the rest of the season, or is he going to be the new starting QB? — Noah, Las Vegas
While Noah's brevity makes it seem like a pretty clear-cut question with a short answer, nothing is ever that simple (and nothing I ever write is ever that short).
But PJ Walker offers a reasonably reliable safety net as well. He played well enough during the non-Cam snaps (i.e. most of them) in Arizona to have earned a little trust.
So while Newton's obviously not just a more-talented version of Taysom Hill, the possibility still exists that they still need Walker at times, as Newton familiarizes himself with an entire playbook.
Of course Newton's going to get the most attention, but he's also still cramming to get caught up. While most players were gone by mid-afternoon Monday after a long flight home from Arizona, Newton was still in the building with coaches long past dark, and that figures to be the case all week.
They brought him here to play, and they're doing everything they can to get him ready to do so. But he's making up for an entire offseason and training camp, and it's been all of six days.
----------------------------------------------------------
What a difference a player makes! The team's energy level was incredible and I can't wait to be there next week! But now, what happens next year on the offensive side of the ball? With some cap space available it seems we need a left tackle in free agency that has some experience, then best available player in the draft, whether that be a QB who falls or another OL. What are your thoughts? — Richard, High Point, NC
It's good to see everyone all pumped up.
It's also good to see that no matter what happens, there's never a lack of looking to the future.
Asking me what happens on offense next year is impossible to answer, because they don't know yet. Newton's here on a one-year deal, and they'll probably wait until he plays more than nine snaps in a game before they make any long-term decisions. But yes, there are many issues to address on offense beyond quarterback, and finding some line answers would help the entire system.
But the Panthers have made it clear through words and actions they're going to keep looking at quarterback options.
When general manager Scott Fitterer was in Seattle, they had a stretch where they went through the end of the Matt Hasselbeck era, then had Tarvaris Jackson, then spent free agency money on Matt Flynn, and then spent a third-round pick on Russell Wilson. The point is, you keep looking for answers until you find the answer.
As for draft picks, at the moment they have their own first-rounder, and then a long wait until the Rams' fourth-rounder they acquired in a draft-day trade with Houston. It's reasonable to think there could be deals to come to address that shortage, but until we see how the next eight weeks play out, it's premature to say what the next move is.
----------------------------------------------------------
When rookie Jaycee Horn broke his foot in Week 3 vs. Houston, the timeline given was 8-12 weeks. This Sunday will be eight weeks. How is that foot coming along, and do you think he makes a return this season? I know you are shocked that my question was not about Cam. Go Panthers! — Erin, Waxhaw, NC
They weren't all. But most of them were. Cam creates visceral reactions. I get it.
I think all along, the anticipated timeframe for Horn was considered late December-to-early January at the earliest.
And because Horn is so important to what they're building here, they're going to make sure they don't do anything to compromise the 2021 first-rounder's ability to make a difference next year.
But I can tell you he's out of a boot and back on his own two feet, continuing the long path of rehabbing the injury from the Houston game.
He's going to do everything he can to get back as quick as he can, and because of that, they know they have to be extra careful with him as well, so he doesn't rush himself beyond a safe timeline.
----------------------------------------------------------
Instead of panic-buying quarterbacks, why don't they just get a better O-line? — Robin, Richmond, VA
I'm glad to see the global supply chain issues have not affected our friends in Virginia, as quality offensive linemen are stacked up on every street corner there.
If upgrades on the line were readily available, they'd have gone after them previously. Efforts were made. Many efforts.
Newton, on the other hand, was available.
And while I'm not at all suggesting the Panthers are suddenly the Cowboys or Browns when it comes to offensive line talent, they have played better lately.
They've allowed no sacks in two of their last three games, and just one against the Patriots. In two of those games, they also ran well. Those things are related.
Credit to line coach Pat Meyer and the guys in that meeting room, because with the way injuries have disrupted any plan they might have made, they've performed reasonably well.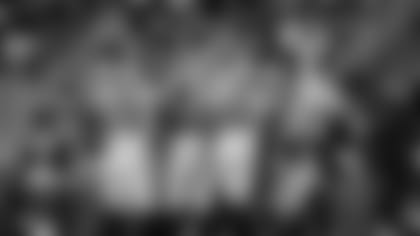 ----------------------------------------------------------
Love your writing and anecdotal style. My wife and I are still dancing to "Baby Monkey!" Simple question, is "win-now" realistic? Note, I'm asking this a day after the thrilling win in Arizona. — Brad, Winston-Salem, NC
Baby Monkey, you say? Riding backwards on a pig? (Pause for 58-second dance break.) (Ahhh, that feels better.)
Where were we? Win now? Maybe. It depends on what your definition of winning is.
What I know for sure is their defense is capable of playing with anyone. They are fast, they're getting pressure on quarterbacks with Haason Reddick and Brian Burns, linebacker Shaq Thompson is playing the best football of his career, and they have plenty of options in the secondary.
What I know for the time being is that Newton and Walker have provided a lift for an offense that needed one, along with the aforementioned line. By the way, Christian McCaffrey's here too, along with DJ Moore and Robbie Anderson. That's a good place to start.
Are the Panthers well-rounded enough to compete with the top teams in the league? We'll find out in December when they play the Bucs twice and the Bills.
Are they good enough to stay in the playoff hunt in a muddled conference? I'd say they already are. If the season ended today, they'd be the seventh seed in the NFC. Also, a lot of people would be saying, "Why did the season end the Tuesday of Week 11?"
And because Brad teed me up to tell my favorite dumb football joke of all time, and because he clearly knows how to get date-night with the wife off to a good start, I'm making him this week's Ask The Old Guy Friend of the Mailbag, and as soon as we have merch, he's getting the 16th piece of it behind me, Hal from Canada, Westray from Kershaw, Joseph formerly of Concord who's moving away for some big fancy job with a desk, Sunny from Houston, Adam from Germany, Long-Winded Donovan, Juan from Argentina, Wise Bob from Colorado, Newlywed Alex, Every Day Susan from Training Camp, Lynn from Lake Wylie, Scott With Good Taste in Music, Cory Who Got Right To The Point And Begged, and Peter the Australian Punter Expert.
(There will be photographic evidence of said merch next week, promise.)
----------------------------------------------------------
Hey, I read every week and have been a Panthers fan since game one. I enjoy reading your articles, not just Ask The Old Guy. But anyway, the secondary is awesome; there is no way we can keep all of them with all the contracts coming up at the end of the year. So do you think the front office stays focused on the defense this year, or will they finally attack the O-line? — Shane, Chester, SC
Considering they spent the entire 2020 NFL Draft, their first-rounder this year, and most of free agency on defense, yeah, I'd say next year could look different. They still have to address their most productive pass-rusher (Reddick), and have a pair of big-ticket corners who will be free agents (Donte Jackson and Stephon Gilmore). So they can't be focused on just the offense, but it's time to spend there.
Beyond the still-looming quarterback decisions to be made, the Panthers are well aware it's time to invest more resources in offensive linemen. I expect them to do so in free agency, rather than wait for the draft to address a still-glaring need. Besides, they're still a little light on picks, so they can't afford to wait until April.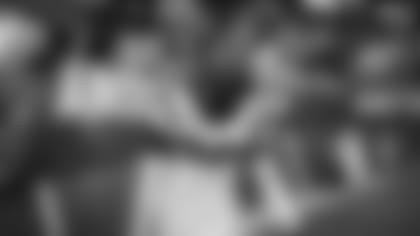 ----------------------------------------------------------
With the recent addition of Cam Newton, could he bring Robby Anderson and Tommy Tremble back to relevance? They have both struggled this year, and while Cam can't help with the drops, could he throw the ball in a better position to be caught? Also, what will the impact of having a veteran in the locker room be? — Henry, Sylvania, OH
Having a veteran was a big reason the Panthers made a move with Newton, to begin with. They wanted an experienced starter, to help make the most of the pieces they already had in place.
Anderson has great speed, and somewhere or other, he got typecast in the popular consciousness as simply a deep threat. But he did most of his work last year on intermediate routes, and his speed allows him to turn medium plays into big ones.
Tremble could also benefit, in that Newton has always enjoyed throwing to tight ends. But it's probably too soon to start projecting how he's going to benefit. Tremble has shown some flashes as a rookie, but he's still a rookie, and they're deep enough at running back and receiver that tight end touches aren't necessarily a priority.
----------------------------------------------------------
WOW...WOW........no question, just a comment: WOW. Great W over the Cardinals. — Brian, Myrtle Beach, SC
Normally, I'm a Trebek-level stickler for making sure it's in the form of a question, but I'll hear it this one time.
That win certainly got a lot of people's attention, and got a lot of people involved, as well.
We've talked a lot about the new quarterback, but there were honestly many people involved in that one.
We've spent some time mentioning Reddick, the offensive line, McCaffrey, and even Zane Gonzalez.
But Sunday also showed that running back Ameer Abdullah is a nice midseason pickup.
With rookie running back Chuba Hubbard yet to prove himself a sure-handed receiver, Abdullah gives them another pass-catcher out of the backfield. And he's good enough on returns anyway, so he's another example of that guys doing their job and contributing to the greater whole.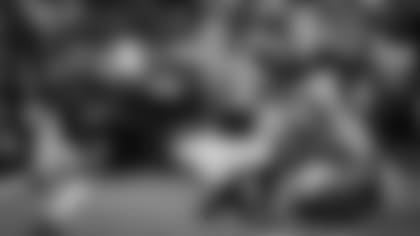 ----------------------------------------------------------
I love how the Panther organization honors our servicemen and women during the home games. One of my favorite games each year is the Salute to Armed Service game. Since Veterans' Day was last week, do you think there will be anything special for the next home game against Washington? I want to make sure I get in the stadium early enough in case there is a flyover. Keep up the good work Old Guy; your answers and opinions are well worth the read. — Michael, Rock Hill, SC
Michael, you're in luck. There will be multiple chances to honor the military this week, from the pregame invocation, to the national anthem, to the Keep Pounding drum, to the halftime show.
We'll share all the details later on Panthers.com for sure. But yes, I'd say it would be worth being in place early this week, and to be prepared to turn your eyes to the skies.
----------------------------------------------------------
I wish I could talk kickers every week, but Zane is not giving us anything to work with here (and for the best of reasons). My question today looks into free agency and what the Panthers approach will be given the amount of talent that's on the roster that will be set for free agency in 2022.
Though Rhule, Fitterer and Co. have emphasized the need to win now without jeopardizing the future, the Panthers will have tough decisions to make this upcoming offseason as Gilmore, Cam, Donte, Haason, Jermaine Carter Jr., and Frankie Luvu hit free agency (among some other key rotational pieces). If all the aforementioned players continue to perform at a high level, what do you think will be the Panthers' priority and do you see any of those vets coming back for less money than they would otherwise if they think this team can win it all next year? Sorry for the long-winded question (sorry, Donovan), and Happy Tuesday! — Juan, Buenos Aires, Argentina
We could talk kickers for a while though, for sure.
Gonzalez has been all they could ask for since showing up in Week 2, steadily providing touchbacks on kickoffs, and hitting 16 straight field goals.
As for next year's free agency, the number of big decisions points to their ability to amass assets quickly.
They at least have cornerback options in Horn, CJ Henderson, and Keith Taylor Jr., but it would be beneficial to keep at least one of Jackson or Gilmore for the future.
----------------------------------------------------------
Will Matt Rhule be naming a new captain after Sam Darnold's injury? With Darnold out, we have one less captain. — Peter, Howard Beach, NY
They're actually down two, since injured center Matt Paradis was a captain as well.
They still have six healthy ones, since they started the year with eight (Taylor Moton and McCaffrey are the others on offense, along with Burns, Thompson, and Jackson on defense, and long snapper JJ Jansen).
Not sure there's a rush to do anything, as a result.
----------------------------------------------------------
Hey there Darin, any chance Bojangles does a "Cam-Bo Box" for our new quarterback? But seriously, how far do you see us going now with a competent offense going forward? — Joshua, Stedman, NC
I know some people over there, and I can make a call to our sponsorship department. But this isn't a mailbag devoted to God's own fried chicken restaurant. Though if it was, I could still fill it up. I have many thoughts on The Bojangler. Next spring, when it comes back around, make sure you order it on a biscuit instead of a bun for maximum deliciousness. Mmmmm, The Bojangler.
As to the bulk of your question, I thought they had a chance to be a nine-win team before the season with competent quarterback play. I still think there's a chance for that to be true.
Competent quarterback play isn't mutually exclusive to Newton. Darnold met that requirement the first four games, before McCaffrey got hurt and everything kind of went haywire at once. We'll see what it looks like as we move forward.
They have a playoff-caliber defense. There will come a time when they'll need to stop the run better, but they have a chance with the way they're playing on that side of the ball.
----------------------------------------------------------
For the love of God, country, and everything PANTHERS...WHAT KIND OF CEREAL WAS CAM NEWTON EATING LAST SUNDAY??? — Westray, Kershaw, SC
On behalf of capital-J Journalism, I'd like to apologize to America for not getting an answer to this question Sunday.
I mean, seriously, when asked how much of the playbook he knew, Newton grinned and said: "Two touchdown's worth."
That's a stand in the batter's box, watch it clear the wall, flip the bat, and then trot it out home run of an answer.
But we will get to the bottom of this mystery. With my right hand on my AP Stylebook, this I vow.
----------------------------------------------------------
Seriously, when we go from talking fish biscuits to OG FOTM Westray asking cereal questions, it's probably time to call it a day.