CHARLOTTE — Hey, look over there. It's almost Christmas.
Yeah, there's no real distracting from the fact that there's not a lot of holiday cheer around the Panthers at the moment. They've lost four straight, and nine of their last 11, and the hurdles are starting to multiply.
I mean, losing a kicker in pregame warm-ups last week was almost a metaphor. Things that can go wrong are going wrong right now. Some things are the natural consequence of a process that was always going to take some time. Some things are straight-up bad luck.
There were still elements of the Bills game that were worth revisiting, and they played the league's best defense as well as you can when you're struggling to move the ball downfield. It's not ideal.
And it's probably not going to be ideal on offense until they have time to invest resources in it the way they have on defense. That's not going to be in the next week, I'm afraid.
That said, let's get into the mailbag, and see what's on your mind.
----------------------------------------------------------
What's up with Robbie Anderson? I know he won't necessarily get 1,000 every year, but he barely has 400 yards on the season. I saw a play against Buffalo where DJ Moore was open but couldn't adjust to the under-thrown ball, so his lack of production still has opportunities in there, but it seems like Anderson is just simply never open on deep routes. Do you think the O-line is partially to blame for his regression, or is it mostly just him not playing as well? — Grant, Gahanna, OH
The thing that's wrong with Robby Anderson right now is the thing that's wrong with a number of players on offense for the Panthers.
The whole system's not clicking at the moment, and it's making it look like all the individual parts aren't right either.
Anderson is still the same receiver who had a career-best year last year. He's got speed, and the toughness to go across the middle, and for a 175-pound dude, he gets after it as a blocker.
But he's playing wide receiver in an offense that's struggling to throw the ball right now, for a number of reasons that are bigger than him.
Part of that's the protection. Part of that is the guy delivering the football. Part of that is a system that needed a change in play-callers late in the season.
If they can stabilize some of the other issues this offseason, Anderson will remain a guy a quarterback will want to throw to. But that depends on more than him.
You can also copy and paste that block of copy about a number of guys on offense.
----------------------------------------------------------
Coming into the final stretch of the season, what do you think the coaching staff should be focusing on player development going into next season? With Cam Newton unable to throw any deep balls for touchdowns, do you think they should start looking at what Sam Darnold can do once healthy?
Another thing I was thinking of, has anyone ever encouraged Brian Burns to gain some pounds? I know that his main thing is speed, but if he's going to play a defensive end instead of an outside linebacker, then shouldn't he gain 15 pounds of muscle to better shed blocks by the O-Line, particularly in the run game? He seems to get tired towards the end of games, and that missed sack on Josh Allen in the second half is unacceptable for a guy we're trying to groom into a franchise defensive player. — Adam, New York, NY
Look at New York Adam coming with the two-for-one special of hard-hitting football questions that are only central to the future of an entire franchise.
To start with the quarterback question first, you might as well be, as he would say, "simple and plain." Newton isn't throwing the ball effectively the last three games, as his combined passer rating of 46.0 would suggest. And with all the wear and tear on his body, it's reasonable to wonder how often he can muster weeks like the Washington game.
He has occasionally been good enough as a passer. He's still capable of being special as a runner. But they need more of the former to succeed as an offense.
I think they were probably going to look at Darnold eventually anyway. I'm not sure exactly when that will be, but head coach Matt Rhule said Monday that if Darnold was medically cleared, they planned to practice him. But at this point, seeing what Darnold can do can't hurt. We know he played more than competently the first month of the season. We also know he struggled in the second quarter of the season before he was injured. He's going to be on the books next year (at $18.9 million) one way or another, so having a few more games to see how he responds could be useful.
Now, for the Burns question, which is also weighty in its own way.
He's rare because of his pure speed, and his ability to accelerate while at unusual angles (scouts call it having "good bend" because scouts speak something occasionally resembling English). Burns is built lean, and he's gained weight to get to the 250-ish range, and I'm not sure I can see him at 265 or 270. Not everyone is able to carry the extra weight without slowing down. He's still just 23, so he could conceivably continue to add to his frame, but I think by and large, he's about as large as he's going to be.
Also, he's pretty good at rushing the passer just the way he is.
But there is a reasonable question to ask about the long-term construction of a defense when you have a pair of pass-rushers who don't combine for 500 pounds between them. The trade-off for all that speed with him and soon-to-be free agent Haason Reddick is being susceptible to the run. We've seen that this year, especially against Dallas and Minnesota and New England. Watching Yetur Gross-Matos put 2.5 sacks on the board in Buffalo was interesting. He played more snaps as an interior rusher with Derrick Brown out, but Gross-Matos is built like a more traditional end, who is better able to set an edge in the run game.
Reddick is a free agent, and they'd like to bring him back. But having Gross-Matos as an option with a different body type gives them a lot of flexibility to do different things.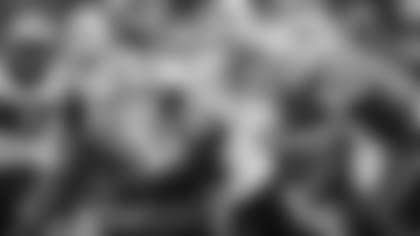 ----------------------------------------------------------
Now, I know you get asked about the offensive line every week, a lot every week really, and will no doubt continue to be asked about them, but unfortunately, that's where my question comes in. Was there any particular reason that most of the team's resources in free agency and the draft were dumped into the defense while putting the offensive line on hold for the most part? I mean, obviously, building a defense who could generally carry the bulk of the work is very important. And of course, during most of this season, the defense has looked top tier, with a lot of the younger players showing that they should grow into stars, but having no offensive line is like having a house with no bathroom in it. Sure, you can technically live there, but it's far from ideal. — Eric, Brick, NJ
To make a long story short, you have to decide what your number one and number two priorities are. (See what I did there?).
When Rhule took over as coach, there was a lot of stuff to fix. And then Luke Kuechly retired and made the list even longer. So the defense was the first thing to get all the attention, with the entire 2020 draft class and some significant 2021 free agent work being done on that side of the ball.
It's reasonable to think that if the Lions hadn't grabbed tackle Penei Sewell one spot ahead of the Panthers this year, that they'd have started addressing the offensive line in a big way this year. But the Lions did, so they took the top corner on their board in Jaycee Horn, who they had rated higher than the next layer of offensive linemen. Him getting hurt three games into the year made it sting that much more.
It sounds like an excuse to say you can only do so much at once, but after bearing the brunt of some dead-money hits last year, you can only do so much at once. (And honestly, if you weren't going to spend Trent Williams money on a tackle last offseason, the rest of the free-agent options weren't all that different from Cameron Erving. [And if they'd have drafted Sewell and Erving was here as a swing tackle, that's a pretty decent spot to be in.]).
So blame a long list, blame timing, or blame the Lions. Either way, they know it's a priority, and I expect it to be addressed in a significant way soon.
----------------------------------------------------------
Let's get to the important stuff. What's the greatest Christmas movie or special of all time? — Will, Rock Hill, SC
I work with at least three pagans who haven't watched or don't like It's A Wonderful Life, and I admire them a little bit less because of it. Frank Capra is essential to the American experience, and if more people grew up watching Mr. Smith Goes to Washington, it might significantly improve other elements of our national discourse. But that's another mailbag for another day.
Anyway, one of my pagan coworkers said she watched It's A Wonderful Life with her parents last year around Christmas, and said it was too sad for too long, with too little of a payoff. I told her that A) the important thing was the watching with her parents because they'll always remember that and be happy, and B) she's a lot younger than me, so I told her that's what life was like too. She replied: "That's why I watch happy movies." Touche. Wrong, but touche.
The original Grinch (the animated one, and not that abomination with Jim Carrey) is top three. I like to have a glass of egg nog and do a dramatic line-reading of it in my best Boris Karloff voice because I know every word by heart. The individuals in my family enjoy that tradition a little bit less every year.
But the correct answer is A Charlie Brown Christmas.
There are certain hills worth dying on, and raging against the cynicism of the age and the commercialization of a sacred holiday is worth it. Also, embracing the imperfections (of a tree, a family member, or a ball team) and loving something because it's yours is a valuable lesson for kids. Not everything gets to be perfect, and you shouldn't want it to be all the time because it ain't always. Holidays can be hard because of the expectations, and it's easy to get overwhelmed. Can Charlie Brown be kind of a melodramatic load sometimes? Sure. But the man's heart is in the right place, and if he's going down, he's going down swinging for principle. Be more like Charlie Brown.
Also, whenever you get the chance, always get down like the kid in the orange sweatshirt during the big dance number.
While I love the unrestrained joy of the twins in the purple, and the earnestness of Linus doing the Mid-Level Accounting Executive After a Few G&Ts at the Annual Christmas Party Shuffle, my man in the orange knows how to move.
Granted, he's got one move, but he's got it down, tight. He's off to the edge of the group, vibing on Pigpen's dope bass groove, not like that show pony in the green doing the Mummy Walk at the top of the stage, who would be filming himself for a TikTok if TikTok had been invented in 1965. My guy in the orange is fully in the moment. He is, as the man says, where his feet are. And those feet are on fire.
Always dance like the burr-headed kid in the orange. He's not going home alone, ever.
----------------------------------------------------------
How do the Panthers not have a designated backup for their kicker? You don't want to wait to game day to figure out who would fill in if any player goes down with injury. Would you conclude that we have no idea who would step in if our punter or long snapper couldn't play on game day? — Glenn, Mooresville, NC
Yeah, the nerve of them not carrying two kickers on their 53-man roster. What's that, no one else really does either? Never mind.
Zane Gonzalez getting hurt an hour before kickoff would have left no time to promote anyone from the practice squad, even if they had one there. Which they didn't. And if you want to say that's a mistake during the middle of a worsening pandemic, I'll hear it, but within the context of the Bills game, the question is moot.
The other problem is their third punter of the year happens to be Australian, and those guys who grow up playing Australian Rules Football are good at putting a wonky spin on the ball, but they didn't grow up kicking from a placement. Lachlan Edwards has only kicked off five times in five years in the NFL, and he's never kicked a field goal or an extra point. He's also the holder, and when you're thinking about the possibility of replacing someone who kicks field goals, that's something you have to consider as well, because then you'd have a dude who never kicks working with a dude who never holds.
With more time, they make a different decision. And if the punter goes down, they generally rely on the kicker to handle that role. And there are a couple of dudes who can long snap in a pinch, but carrying extras at those three spots would be a luxury you can't afford.
That's why cats like Brandon Zylstra stay on NFL rosters. If you can do a bunch of stuff well, you give yourself multiple avenues of job security.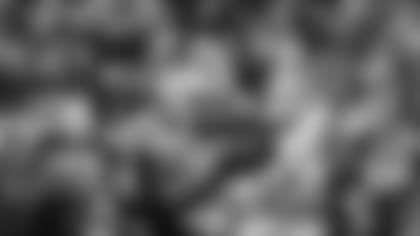 ----------------------------------------------------------
Guten tag, Darin... Verweis auf Ihren Artikel über die NFL in Deutschland. NICELY DONE! I am partially concerned (sorta skeered) about writing this. The last time I wrote to your 'Old Guy' you said my queries were "weird." I hate being called "weird," so I thought I would attempt something with less humor and more substance. So first, let me say that I read everything you write on this site. I like most of it. OK, that's enough of that (to avoid being too patronizing). Do you think or believe that there is any chance the NFL will actually move toward an international presence, not just a single game here or there, but teams playing in an international venue perhaps every week? Or maybe international teams based outside the U.S.? In any event, congrats on a good and timely article. — Howard, Star, NC
First off, Howard, don't sweat about being weird (or skeered). Weird is good. We need more weird. And don't worry, I ran those first couple of words through Google translate to make sure you weren't trying to sneak any Teutonic swear words in there.
The NFL wants to explore foreign markets, but until there's readily available commercial supersonic air travel, it would be really hard to have a team in the league playing overseas for competitive advantage reasons. You can't put a jet-lag burden like that on a team. What I think the league really wants is international inventory.
Could I see a day when there are more and more games played overseas? Sure. Could I see a day when every team plays an international game? Maybe someday, if growing all these foreign markets works. Besides, every team is playing an odd number of games now anyway, so making one of them a neutral site in another country would take away the competitive advantage of having an uneven number of home and road games.
It's probably going to be a while before we go from five games a year abroad like in 2019 (four in England, one in Mexico) to 17. But the NFL is clearly thinking about adding to the number of overseas markets, with Germany, Brazil, and Canada near the top of the list as well.
And since Howard got me thinking about Lili Von Shtupp and that's good because I also am tired, I'm making him this week's Ask The Old Guy Friend of the Mailbag, the 20th Such Friend — joining Hal from Canada, Westray from Kershaw, Joseph formerly of Concord who's moving away for some big fancy job with a desk, Sunny from Houston, Adam from Germany, Long-Winded Donovan, Juan from Argentina, Wise Bob from Colorado, Newlywed Alex, Every Day Susan from Training Camp, Lynn from Lake Wylie, Scott With Good Taste in Music, Cory Who Got Right To The Point And Begged, Peter the Australian Punter Expert, Brad The King of Date Night, Shane Who Knows What's Up, Rich the Pickle Guy, Eric with #SelfAwareness, and Omer from Wilkesboro.
Maybe at 20, we retire this ridiculous Old Lady Who Swallowed A Fly paragraph. Or maybe we won't. Many of them have already received their merch, and the rest, we're working on as we speak.
And if we quit bringing these 20 names back every week and adding to the list, they are aware they have a special place in our collective hearts here. They know they're cool. Honor them. They are awesome. Even Weird Howard.
----------------------------------------------------------
Are the Panthers cutting every offensive lineman on the roster? It's a shame to see Cam take such a beating every time he drops back to pass. This line is going to get every quarterback on the roster hurt. — Lin, Matthews, NC
That's a little heavy-handed, don't you think, Lin? Especially the week of Christmas.
I'll refer you back to the first question about Robby Anderson at the top of the 'Bag, and mention that even though the entire offense is going through a rough spot, they're not changing out all 11 this offseason.
Obviously, right tackle Taylor Moton is a piece to build an offensive line around. Pat Elflein has been better at center than guard. Because I'm old, he kind of reminds me of Geoff Hangartner, who was tough and smart and could do a lot of things at a high enough level to have a long career. I think Brady Christensen is eventually a starter here, at some position. Deonte Brown was always going to be a bit of a project, because he had to change his body, and also that's because all sixth-round picks are projects in some shape or form.
If they find a starting left tackle in free agency or the first round of the draft (a real possibility in the top 10), Erving's contract isn't such that he's not viable as a swing tackle in 2022. And finding out that Michael Jordan has some value at guard after claiming him on waivers is a glimpse of sunshine, if not a full-blown silver lining here.
That's not to say this line is one player away from being what they need it to be. Or two. Nor do I think they're only adding one player to this line this offseason. Or two.
----------------------------------------------------------
OK, that's going to cover us for this week, because eventually I have to buy some Christmas presents for the wife and kids. Join us for next week's 'Bag, when we'll gather around the Festivus Pole (appropriate, considering some of y'all have gotten a jump start on the airing of grievances).