CHARLOTTE — You can pick up a lot of stuff at the combine.
Insight into and interviews with the upcoming class of rookies. Opinions from coaches and executives around the league, who gather from across the country to look and listen and learn. Rumors and gossip about free agency from agents who are there peddling their wares and quietly trashing their competition. Delicious slabs of red meat and shrimp cocktail with performatively hot cocktail sauce.
Fortunately, Augusta and I contracted relatively minor cases while we were in Indiana, which took us back a few years into remote work mode. Hers might have been more minor because she was way happier about birds than I was when the little wretches (no, that's a finch) started chirping at 5 a.m. while I was trying to sleep on the couch. I get grouchy when I'm sick. Also, bored.
That's where the other thing we picked up in Indy came into play and fixed that. The Bears were clearly open for business at the combine and let everybody know about it. The Panthers were happy to oblige them last Friday.
So now the Panthers get to pick whatever quarterback they want, instead of picking through the leftovers at No. 9. And the next six weeks are about deciding which one they want.
This 'Bag was scheduled to go out last Friday also, and it got, well, delayed a bit, as you might imagine. But there's still a ton to discuss that's happened since then, and lots of other stuff to talk about, so let's get to it:
------------------------------------------------------
Is it very possible that the Carolina Panthers trade with the Bears to get the number one pick? — Patrick, Columbia, SC
Actually, this days-before-the-trade submission is quite helpful because now we know who to thank. Patrick spoke it into existence, gang. And for that, he's automatically this week's Friend Of The Mailbag and will be receiving the appropriate honorarium soon.
This is the power of positive vibes, people. Promise me, though, Patrick, that you will only use your ability to see the future for good. It is a mighty gift you have been given. Use it wisely.
[Editor's note: This answer was edited lightly from the form it was going to be in previously.]
------------------------------------------------------
When are we getting that notification that Panthers traded up for number one?! For me, it's Stroud or Young. Also, Panthers need more playmakers! Will they go out in free agency and address TE, FS, and WR in free agency or draft, or both? Feel better soon! — Jeff, Henderson, NV
So many clairvoyants! You were so close, Jeff. Actually, Jeff here is one of the Good Jeffs (which we know because he cared enough to check about my condition), and a proud FOTM from way back, and because our readers are the brightest and most intuitive, he knows that there's always a next job to be done.
The question of who the new quarterback is going to throw to is a good one. Guessing Hayden Hurst and Miles Sanders will get a lot of traffic, but those receiver spots are very TBD. There are still some options out there in free agency that they'll be working through.
The 39th pick also figures heavily into this equation. With the college game evolving, there are more receivers coming into the league closer to being ready to play than ever before. So the law of supply and demand works in their favor in this instance, and a high second-rounder ought to yield a starter, or someone who becomes one soon.
------------------------------------------------------
Why trade up for a quarterback in the first round? Since 2000 how many have done great? Sure, Mahomes and Burrow, Herbert, Lamar Jackson, and a few more. But look at all the busts, Mitch Trubisky, Paxton Lynch, Robert Griffin, Christian Ponder, Vince Young, Mark Sanchez, Johnny Manziel, and many more. — Charlie, Asheville, NC
If you ever find yourself encumbered with too many silver linings, Charlie here's got a stockpile of dark clouds that'll fix them right up. He'll probably make you a good deal. Actually, he probably won't.
When your list of exceptions and reasons not to do something begins with Patrick Mahomes and Joe Burrow, I'd say your argument is off to a bad start.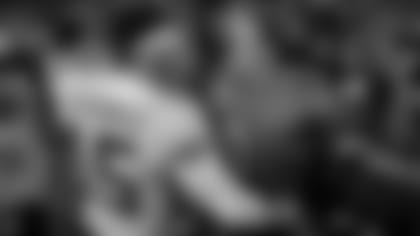 ------------------------------------------------------
Hi Darin, I'm writing to you all the way from Boise, ID! I've been everything Carolina since I could remember. I'm especially excited for this upcoming season (although I say this pretty much every year). My question for you is, what do you think our biggest need is besides QB? Offensively, I think it's TE assuming we re-sign/restructure a few key pieces. Thanks for all your insight! — Christian, Boise, ID
Another seer! (This is what happens when I neglect the Mailbag for too long.)
There's a reason Hayden Hurst was one of the first moves they made this week. And they may not be finished there, either. It's a deep draft class at the position.
Here's the deal, Christian, you have to promise to use this vision to help our friends at Fruitland High, our favorite team in all of Idaho. We know the coach there (farmer and renaissance man Jordan Gross) a little bit, and he did a good job getting them to the playoffs last season until they ran into the hated Sugar-Salem Diggers.
The Panthers still have sufficient needs that it's hard to tie any particular pick to any particular position, but that second-rounder (39th) does give them an opportunity to tap into a deep class of receivers or tight ends.
The last time the Panthers used a No. 1 overall pick on a quarterback, they gave him a Greg Olsen and a Jeremy Shockey, and that was the start of a pretty good run.
Of course, free agency is a living, breathing thing, so answers could continue to arrive. They still need a few pieces on defense. Another pass-rusher would be helpful, but those guys are expensive for a reason.
You have accurately diagnosed the situation, Christian, and if it wasn't for Patrick up there being a straight-up wizard, I'd have made you this week's FOTM. Actually, I will anyway. Make it a double. (And if you ever show up to cheer for the Fruitland Grizzlies while wearing your Mailbag merch, make sure to send pictures).
------------------------------------------------------
Free agency is a fallacy because the agents are never free; they cost money unless you're the Saints, and they seem to just pull money from Uranus. Since we (or they, is more accurate) are facing a limited cap this year with more room next season, do you (a) prioritize guys on your roster, (b) sign one-year deal guys, or (c) look longer-term to shore up positions like tight end, linebacker, and center this year in prep for next season when you have more room to breathe and hopefully a young QB going into Year 2? — Greg, Tega Cay, SC
Greg's an amateur astronomer and a gentleman of letters, which is why I love seeing his contributions float to the surface.
Free agency's also one of the most overrated and over-discussed facets of player acquisition. Generally, if a team really wants to keep someone, that player never gets to the market. They've found some key pieces over the last week, but you don't build the foundation of your roster that way.
Besides, the streets are filled with the heroes of March, who end up being "cap casualties" two or three years later. It's always best to retain your own guys for a couple of reasons. One, it lends a certain stability to things when you're out there flipping tables on the draft order and making big moves otherwise. But it also means you have some guys to begin with that you're interested in keeping.
But to Greg's point, you can't do everything you want to do at once. So if it was me, and I had just moved up to take a quarterback, I'd make sure he was safe and comfortable first and then continue to build gradually since there's more of an opportunity next year (though there are some big deals on the horizon that will cut into that 2024 cap space).
------------------------------------------------------
Hi Darin, hope you are keeping well. Looking forward to the NFL combine-themed Friend Of The Mailbag quarter-zips coming out! Jokes aside, I have a question about the level of interaction coaches and players can have over the offseason. I know that the team cannot mandate players to attend any meetings or practices, but when it gets past that, my understanding is muddy. How much interaction can the coaches maintain with the players? If a player wants to come into the building and discuss ways they can get better with their position coach, can they do that?
Can coaches call a player and ask them for their opinion about a potential position switch? Say, and I'm just spitballing here with no one in particular in mind, an athletic freak who played safety most recently but has been a very successful hybrid linebacker in the past? Can coaches even talk about football at all with their players? — Eric, Toronto, Canada
Feeling much better, thanks. And an Ask The Old Guy quarter zip would basically make me the king of the combine in the future. An old friend was making fun of the fact that the quarter-zip was effectively the uniform of the event, and she was right. But these are the clothes that someone gave me (I certainly didn't pay retail), so I wear them.
The league and union have very specific rules for the offseason, for the same reason your boss isn't allowed to demand you work unpaid overtime. The new coaches can basically call or text and say hello, but that's kind of the limit until the offseason program starts in April.
Specifically, article 21, section 2 of the CBA (and if you're ever looking for a breezy beach read, allow me to recommend the collective bargaining agreement) spells out that before the start of the offseason program, "players are not permitted to participate in club-supervised workouts, club-supervised practices, group or individual meetings with coaches, group or individual film study with coaches, or group or individual playbook study with coaches."
Teams are allowed to share film that players can study on their own (which they can neither reward nor punish), but the kind of individual instruction Eric's alluding to is outside of what the CBA allows.
We'll see how this system fits certain players, including the one Eric is describing. But the one thing I have learned about new defensive coordinator Ejiro Evero is that he's not a template guy. He doesn't have this square hole of a defense that he beats round pegs into. His hallmark in a young career is adapting to what he has. (That's the kind of thing you pick up by working with what amounts to the defensive coordinator Hall of Fame.) And he has a different set of pegs here than he did in Denver, or that he was around in Los Angeles. It's going to be interesting to see how he puts these pieces together.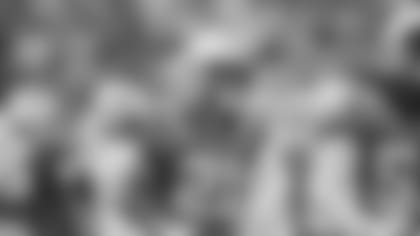 ------------------------------------------------------
Why are we messing with Andy Dalton when we just got rid of Sam Darnold? — Daryl, Durham, NC
Here's the thing about free agents, they get to make choices too. And I haven't talked to Sam about why he left for San Francisco to join his many old friends there. But I suspect it had something to do with believing he can play (and last year's results suggest there's something to it) and recognizing that the Panthers didn't trade for the No. 1 overall pick to not play that guy.
And as the Brock Purdy era should have taught us, playing in that 49ers offense with those people is a good way to look good. So if Sam ends up on the field out there, I anticipate there will be a lot of "Whoa, Sam is not bad" takes from people who didn't realize he played pretty well for the majority of the last two months of last season.
Dalton, being an older person, has apparently come to peace with being a veteran mentor/backup, having signed up for that duty with the Cowboys and Bears previously. He ended up playing more than anyone expected last year in New Orleans and played OK.
Dalton's a good fit here, in my mind. Even though there are a lot of former QBs on this staff, including Frank Reich and Josh McCown, the advice hits different when it's coming from a guy in a jersey on the practice field. He'll be good for the youngs above and below him on the depth chart.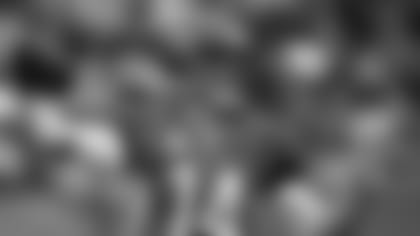 ------------------------------------------------------
Quick question. I am not an expert on the salary cap and was wondering why we are responsible for over $18 million of CMC's dead money and over $9 million for Anderson. I thought when a player was traded his contract went with him. Love your column. Keep it up. — Mike, Mint Hill, NC
The short answer is the forward-facing part of the contract (future salaries and bonuses not yet paid) goes to the new team to account for. The old stuff stays here.
When teams sign contracts, they're allowed to prorate the bonuses over the remaining years of the deal to spread out the cap hits. When you do that the first time or restructure a deal as they did with McCaffrey last year, it creates portions of that money that can be accounted for over time. If you trade or release a player, those portions get accounted for at that moment. That "dead money" seems like a real drag, but it's a category that every team accounts for. In some years, it's higher than in others. In an ideal world, it's limited, of course, but it's the cost of doing business sometimes. While carrying a cap charge for McCaffrey, Anderson, and DJ Moore does create some degree of limitation, not having the picks they got for them would have limited their ability to do other stuff.
------------------------------------------------------
Thank you, oh great sage, for the Mailbag and your thoughtful insights! In one of your articles, you mentioned that veteran contracts get relief against the salary cap. I definitely wasn't aware of that. Can you please elaborate on that? — Michael, Greenville, SC
I'd rather be a sage than some other herb, I guess. We are really getting down in the weeds of the CBA (and what's better on a spring weekend than that?) this week.
Michael's referring to what's known as the "veteran salary benefit." It caps the maximum amount of bonuses in the deal at a certain figure ($152,500 this year) along with the veteran minimum salary ($1.165 million) and allows teams to calculate the cap figure at the rate of a second-year player ($940,000).
So in the example of the new one-year deal signed by long snapper JJ Jansen, he actually counts less against the cap than the amount he's getting paid, which is good for him and them. It's not a huge break ($225,000), but it's something. It was built in the CBA as a way to keep veterans around as opposed to younger and cheaper alternatives.
A lot of long snappers across the league end up with this deal, and that's a good thing because there are certain jobs you'd rather have filled by experienced contractors. (Long snappers are the accountants of football; you only think about them a few times a year, but when it's time, you damned sure want a good one).
------------------------------------------------------
I've been a Panthers fan since day one and am a regular reader of your column. After reading about the quarterback situation, I have one question: Why are we not talking about Matt Corral? He set records at Ole Miss, has a lightning-fast release and at least one pundit had him rated as the No. 1 QB prospect in the draft last year. Not to mention the fact that we traded up to get him! In all the QB conversations surrounding the Panthers this year, I gotta say that leaving him out of the conversation seems a bit ridiculous. — Skip, Greensboro, NC
Yeah, we never get the Weekly Matt Corral question in here. Thank goodness Skip brought that up.
I joke about that, but the Corral thing is pertinent again because of the recent quarterback-specific deal.
For one thing, Corral's still working his way back from last year's foot injury. As football injuries go, a Lisfranc is one of the big ones. Head coach Frank Reich acknowledged as much at the combine when he said he wasn't sure Corral was going to be ready for the start of OTAs. So his getting healthy again is the first step.
But the other thing to remember in all the attention on the one quarterback is that you almost always need more than one. So having another young quarterback with some promise on the roster is a good thing, not a bad one.
Once upon a time, Washington traded up to take Robert Griffin III. They used a fourth-round pick that same year on some guy named Kirk Cousins. You never know how these things are going to turn out.
Obviously, moving up to the first pick makes the guy you take there the priority, but Corral is already here and paid for. The same set of coaches who will be good for the first pick's development will be good for Corral's.
Anybody who thinks they're going to sell him for pennies on the dollar doesn't understand the game. I'm sure other teams will call to see if they're willing to give Corral away. There's no reason for them to do that, and I don't believe they're inclined to.
------------------------------------------------------
Let's go lightning round, brought to you by the patron saint of the lightning round Jeff from Fuquay-Varina, to close it out this week.
I am a member of a men's club, Central Lake Norman Golden Boys, and we would like to do a tour of the stadium. — Lou, Mooresville, NC
This feeling of optimism, somewhat an assurance of stability, sustainability, an impending sense of OK-ness. This is going to be fun. Can you feel it, Mr. Gantt? — Westray, Kershaw, SC
It's been a minute since there's been this level of anticipation for a draft. Actually, it's been about 6,307,200 minutes, to be precise. (That's 12 years of 525,600 minutes, and yes, I've seen Rent.)
Nobody knows how it's going to work out, but it will definitely be interesting to see.
In the draft, Matt Rhule had a strong emphasis on speed. What is one attribute that you believe Frank Reich and his staff will be asking Scott Fitterer to emphasize? It is not fair to say, "winner." — Patrick, Charlotte
It's always dangerous to get into generalities, but if you listen to Reich and his staff talk just a little bit, you'll hear a number of versions of "smart" getting mentioned as a trait they appreciate. It's a good place to start, especially at particular positions.
Repeat offender here with more questions. Can you reveal which players the team met with at the Senior Bowl and/or combine? When do official meetings with draft prospects begin? — Kayin, West Columbia, SC
At the Senior Bowl? Basically, all of them. Teams get 45 interviews at the combine. As you have perhaps noticed, teams do not get 45 draft picks. So we often pay too much attention and attach too much meaning to this particular nugget of information. They did admit in Indy that they talked to six quarterbacks (Bryce Young, CJ Stroud, Anthony Richardson, Will Levis, Hendon Hooker, and Max Duggan), so that's something.
They'll hit the pro day circuit next week to see most of those guys again, and then they can also bring 30 players in for visits before the draft. Again, they don't have 30 picks to use, so adjust your percentage of interest in these bits of news accordingly.
When is the next game? I used to get news, and when the next game is on my phone, now I don't hear anything from y'all. What's going on with my team? — Sabrina, Granite Falls, NC
A lot is going on with your team. Keep a browser window open to Panthers.com, check the Panthers app hourly, and find a young to help you make sure you're getting the right notifications. That's what I do (Thanks to all my youngs).
Hey Darin! On theme with your (COVID-era) prompt off Twitter: 1) What food turns into the best questionable leftover? 2) Which positions would Beavis and Butt-Head play? — Nate, Grand Prairie, TX
I'll take these in reverse order. When you're sick and stuck in the house, you learn things, including that there's a ceiling on how much terrible college basketball you can watch (I'm glad Furman beat Virginia because Virginia is a hate-crime against basketball.) While flipping through the channels last week, I realized they remade Beavis and Butt-Head for a new generation of aesthetes. It's just as satisfying to the soul as it was in the 1990s. (And clearly, Butt-Head is a kicker).
As for the sketchy leftovers, there was a container of black bean soup in the refrigerator, and when I asked the wife how old it was, she replied: "Old enough that I'm not eating it." It wasn't quite as soupy as perhaps it began. But we had chips, so they became a de facto plate of nachos. And, as the boys say, "these nachos are good."
I'm still here, so obviously they didn't kill me. Other things, or people, might.