INDIANAPOLIS — To his credit, Bryce Young knew what was coming as soon as he stepped onto a podium at the scouting combine Friday morning.
The Alabama quarterback, who is listed at 6-foot-even and 194 pounds and will be officially weighed and measured by the league tomorrow, has been answering questions about his stature as long as he's played. So when he took his place for the media portion of his week next to the table of Florida wide receiver Justin Shorter, the wait for the question was shorter still.
"I've been this size, respectfully, my whole life," he said with a laugh, less than a minute into his appearance before the assembled media. "I know who I am; I know what I can do. And for me, I think it's fair. Everyone can speculate and ask whatever question is necessary.
"But I'm going to control what I can control and keep working my hardest to put myself in the best position. I'm confident in myself, I know what I can do, and I'm just excited to get to the next level."
A lot of Young's interview went like that: the calm, the poise, the on-script lines he's said hundreds of times already. But his ability to go off-script, his ability to improvise, and his ability to produce at the highest level are why NFL teams are likely willing to overlook the measurements.
All the stats, the Heisman Trophy, and the national title point to the fact this guy can play, and teams are willing to consider him alongside some of the short-guy exceptions in a league that's built for larger players.
"Yes, it is a concern," Panthers head coach Frank Reich admitted. "Look at Drew Brees. We look at Russell Wilson. Are there very many quarterbacks his size that are high, high picks? No, there are not. But there are exceptions to that. There's good reasons that there's exceptions to that.
"Listen, everything I've seen. Every positive thing that's been said about Bryce Young, he's earned and seems warranted. I think that discussion of where he's at and how everyone is viewing him right now is very warranted. He's earned that right by how he's played. How he's handled all the success that he's had. He's an impressive young man."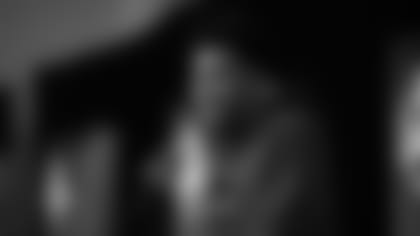 The Panthers have already had their allotted 18 minutes with Young this week at the combine, along with the other top prospects at the position. And they were clearly impressed with what they saw, to the point they also admitted they're considering trading up to a place where drafting Young is a realistic possibility. General manager Scott Fitterer said all the traits they saw on television came through during his interview with the team.
"I think the poise," Fitterer said about what stood out. "The competitiveness, the poise. The ability to process and see the field. The guy never seemed stressed when he's in the pocket. Then you meet him in person. He's just, like, chill. Nothing's too big for him.
"I remember, a couple years ago at the Heisman Trophy presentation. My wife and I are sitting there watching him. He was so poised as a, I think he was 19 or 20 at the time. This guy, it's not an act; it's like who he is. It's ingrained in him. He's a special guy."
And if all you did was listen to him, you'd understand why the Panthers would think he's a fit. Like Reich, he's happy to talk about his beliefs and said, "my faith fuels how I work and how I carry myself." And when you go down the checklist of what any team is looking for in a quarterback — and why many teams are interested — you realize Young has marked off all but that one space.
"Highly intelligent, very fast processor, very poised, accurate passer, playmaker," Reich said. "He checks a lot of boxes. No moment's too big for him. Very, very good player. Seems like a great young man. Very impressive."
For all his accomplishments in college, Young pointed to a four-overtime win over Auburn in his sophomore year as a highlight. "To show that fight in a game that means so much to us is something I'm really proud of," he said.
So for all the physical questions — and he said he thought he'd weigh "around 200" tomorrow — the intangibles are what he's selling.
"I really pride myself on my leadership," Young said. "I know that's something I have to learn at the next level. I'm really excited to get into the locker room, whatever team does take me, and try to earn that trust and respect from the locker room. It's not something I'm entitled to, but it's something that, at the next level, I'm excited to put in the work in and try to earn the trust of my teammates."
He talks about "putting in the work" a lot, and you feel like putting certain words in air quotes because when you're the nation's top recruit and win all the things at Alabama, the concept of adversity is relative. (He did move across the country from his California home, and they did fail to reach the playoffs this year, I suppose.)
"It's been a lot of struggles, a lot of ups and downs, a lot of adversity," Young said. "But for me, honestly, that's something I embrace and enjoy. Things being tough, me going to the South, to college away from home, being in a new environment, and being challenged each and every day by coaches and teammates there. It's a lot of adversity, but that's something I embrace.
"I feel like those challenges, that equal out into growth. I feel like even the downs and struggles, through it, I know it's only going to make me better."