CHARLOTTE – All-Pro tight end Greg Olsen was the first to go down – an injury to his right foot late in the first quarter.
All-Pro right tackle Daryl Williams was next – an injury to his right knee midway through the fourth quarter.
Then All-Pro linebacker Luke Kuechly went down in the closing minutes – an injury to his left knee.
Football is a brutal game. Carolina's season-opening victory over Dallas was a painful reminder.
Olsen's injury occurred when he stepped on the foot of a defender as he was running his route. He wound up hauling in a 19-yard catch, but he limped off in pain. After consulting with the athletic training staff, Olsen walked to the locker room visibly distraught. He later returned to the sideline wearing a protective boot.
It's the same foot that Olsen had surgically repaired after breaking it in Week 2 of the 2017 season.
"He was pretty upset. I feel bad for him," center Ryan Kalil said. "He works incredibly hard and cares a tremendous amount about doing his job for his team. It breaks my heart for him. Hopefully he gets some good news."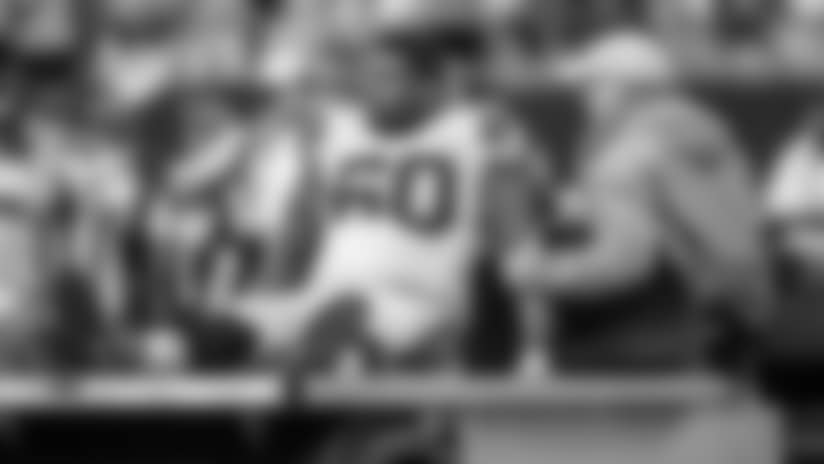 Williams wasn't expected to be back on the field so soon after suffering a non-contact knee injury in training camp. But he started Sunday's game and was holding his own until Cowboys defensive end DeMarcus Lawrence crashed into the back of his previously injured right knee.
Williams couldn't put much weight on his right leg and had to be carted off, which is never a good sign.
"They don't think it is anything similar to what he did the first time, so that's good to hear," head coach Ron Rivera said.
Kuechly was writhing in pain after running back Ezekiel Elliott rammed into him at full speed late in the game. But after testing out the knee on the sideline, he was cleared to return. Afterward, Kuechly said he was fine.
"I was scared, man," cornerback Captain Munnerlyn said. "I think Luke is the best linebacker in the NFL. When he went down I was like, 'No! Please get up.' He's tough as nails. He got up and went back out there."
Olsen and Williams weren't so lucky.
We're just one week into the 2018 season, and Carolina's depth is already being severely tested.
"I said it to the guys, it's about the depth we have right now," Rivera said. "If something happens, you have to be the next guy to step up. You have to be ready to play."