With Mike Mayock moving from the broadcast booth to the Raiders front office, Daniel Jeremiah is taking over Mayock's long-held role as NFL Network's draft guru.
Jeremiah has worked for NFL Network since 2012, but still that's big shoes to fill.
"When I look at this draft kind of big picture, to me it's all about big guys," Jeremiah said during a nearly two-hour conference call in advance of the NFL Scouting Combine. "Premier talent and depth at the defensive line position; inside, outside, it's outstanding and it carries deep into the draft.
"Offensive line-wise, while there's not a premier guy, somebody that's a top-five lock that we've seen in some previous years, I think it's a really, really good group."
That's arguably good news for the Panthers, who are expected to look to shore up both sides of the line via the draft, free agency or both.
Here's some more perspective from Jeremiah as it could relate to the Panthers.
An early end?
"I don't know where the limits are when you look at Montez Sweat, just in terms of athletically and all the different things he can do. To me, he would make a lot of sense there," Jeremiah said. "Clelin Ferrell is not quite as versatile, but he's somebody that - he's such a skilled rusher that I think he would be a good fit for what they're looking for there, and that's kind of the sweet spot. That's right around the range for him.
"With Sweat you get a little better athlete, with Ferrell you're going to get a little more power, a little more strength and a little bit better against the run."
Prospects like Sweat and Ferrell are talented enough to fit any scheme, but with the Panthers seeing value in throwing multiple fronts at opposing offenses, versatility could be a valuable commodity in a defensive lineman. Among potential second-round targets, Jeremiah likes what L.J. Collier out of Texas Christian could bring to the table as a scheme-versatile lineman.
"He's a real physical, physical player, quick hands, strong hands, got some power, and you can move him around a little bit. That versatility I think would play well," Jeremiah said of Collier. "I have him on the edge, but some people at 280 pounds will look at him maybe as a three-technique."
On the O-line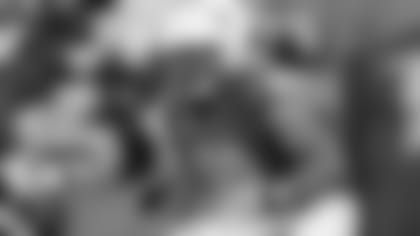 Speaking of versatility, Jeremiah believes that teams looking to invest early in an offensive line prospect would be wise to consider Jonah Williams out of Alabama.
"Is he a tackle or is he a guard? I think there's a chance he could hold up at tackle and be a functional starting tackle; I think he's got a chance to be special inside," Jeremiah said. "He is a dominating run blocker. Talk about somebody that can get his hands on people and work up to the second level, combo blocks, he's instinctive, he runs his feet on contact.
"He played a lot of football there at Alabama. I know some teams actually like him at center."
While Williams is one of four offensive linemen that Jeremiah ranks as a top-20 prospects, he's not his top pick. That honor goes to Andre Dillard out of Washington State, who appears to have a more defined destination at the next level.
"I think he's the premier pass protecting left tackle," Jeremiah said. "Dillard is a big-time dude."
On the back end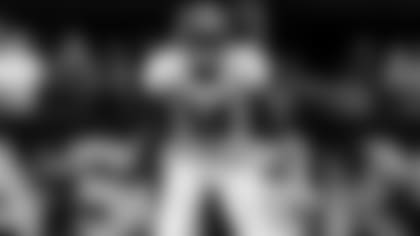 The Panthers could look to add some pieces in the secondary with their recent decision to part ways with Captain Munnerlyn and Mike Adams. A couple of prospects often mentioned as potential first-rounders are Alabama safety Deionte Thompson and LSU cornerback Greedy Williams, but Jeremiah sees them as more second-round worthy because of issues in an area that Carolina covets in defensive backs – tackling ability.
"If he (Thompson) goes back to school and gets a little bit stronger and a little bit more consistent as a tackler as well as just making some more plays down the stretch, I think you're talking about somebody that's a first-round lock next year," Jeremiah said.
As for Williams, Jeremiah flat-out called him "a liability against the run" but pointed to strengths in other areas.
"I see the height, I see the length, I see the ball skills and the overall athleticism, which I really, really like," Jeremiah said. "He's fluid, he's smooth. It's just from that short-area quickness you want to see, and some of that feistiness, I don't really see that as much as I'd like to see."