CHARLOTTE — All week long at the Senior Bowl, Panthers coaches and staff couldn't stop talking about Grambling offensive lineman David Moore.
As it turns out, they had a pretty good scouting report on him before they even got to Alabama.
Panthers offensive tackle Trent Scott recalled seeing head coach Matt Rhule in the weight room in early January, and told his boss to keep an eye on the wide-bodied guard when he got to Mobile.
"I told coach Rhule, you have to check this kid out, he's going to be special," Scott said. "And I think when they got there they were pleased with what they saw."
Of course, Scott has a bit of pride in their shared alma mater, so he might be a little biased about a Grambling man. But Moore also impressed throughout the week of work at the Senior Bowl, and was named practice player of the week in voting by teammates there.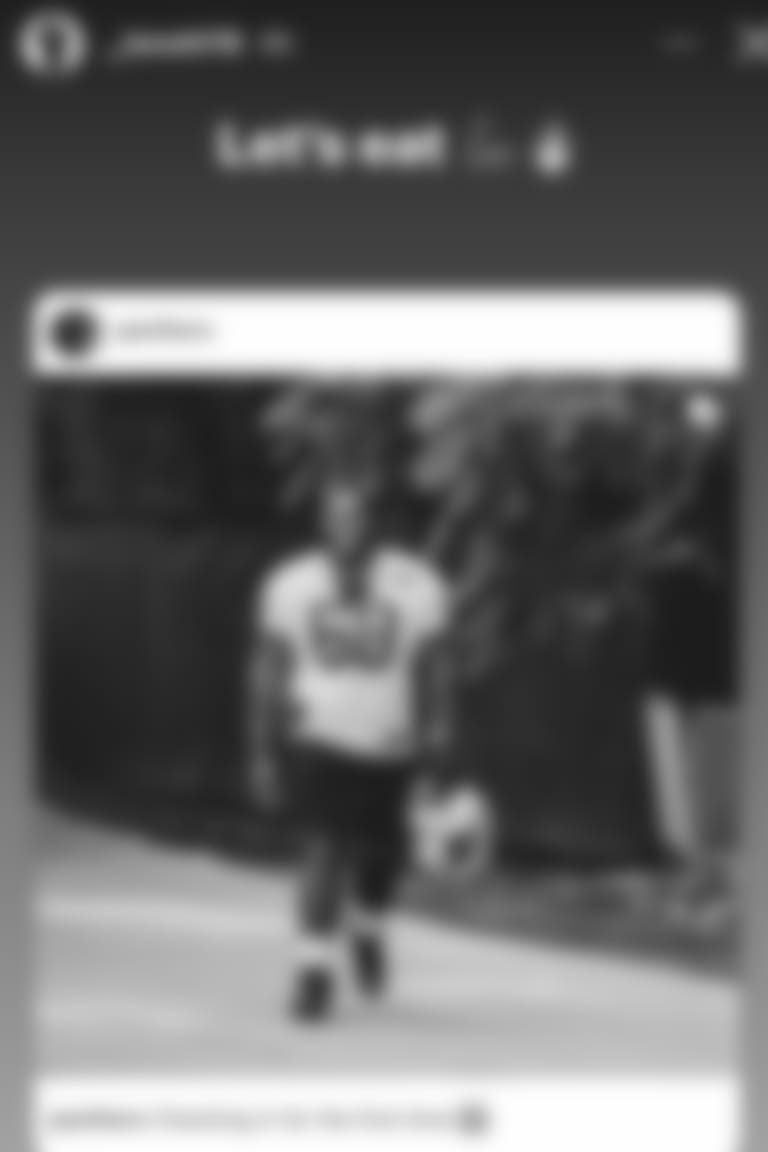 "Trent Scott, he's one of us, he's got the right mindset and work ethic, he's an awesome guy," Rhule said Friday. "He said to keep an eye out for David Moore from Grambling; I put my stamp on him, he can play.
"And then we got down there, and he was pretty much everyone on our team, one of their favorite guys. He had a great attitude. . . . He's got a great personality and great demeanor, and everyone who's around him just kind of gravitates toward him."
Getting to that point wasn't easy for Moore, as he hadn't played in a game since Nov. 30, 2019, since Grambling's 2020 season was canceled because of the COVID-19 pandemic.
So he worked out in Houston under the tutelage of Hall of Fame tackle Bruce Matthews, waiting for his chance to make an impression.
"It was never a moment when I doubted whether I'd play football again, but it was a very long process," Moore said. "I was out in Houston training, when I got invited to the Senior Bowl, and I was blessed to get that invitation.
"I know I have to work 10 times harder."
Work ethic is one thing, but there's also a physical component to this job.
Moore was measured at 6-1 1/2 and 350 pounds when he got to Mobile. It's not an ordinary size for an offensive lineman, as he was visibly shorter and wider than most of the players he was surrounded by. After playing guard in college, the Panthers' staff tried him at center, and they were impressed by his ability to get out and move. He also has a nearly 83-inch wingspan, which led offensive line coach Pat Meyer to offer the classic quote: "He's long, he's just short."
"At the end of the day, this is a performance-based business," Rhule said. "Pat Meyer worked with him all week, and said 'Hey he can do it.'"
Moore said he's trying to drop some weight, to make himself more mobile. He's down to 327 pounds now — slightly less humongous but still very humongous — but "feeling great."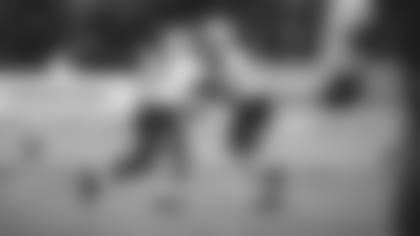 Like everyone else, Scott raved about Moore's work ethic, but said he's also more athletic than you'd think a man of his dimension would be.
"He's gritty, and he's a tough player, and he's hard-working, but he's also an athlete," Scott said. "He's extremely physical, and he can move for a man his size. I think he's a real diamond in the rough.
"When you turn on the film, it doesn't lie. He can get to the second level, he can move, he can pull, he can do everything you need to do."
With all those testimonials, it's important to remember he's still an undrafted rookie, on a team which drafted two and had and a solid group of veteran lineman.
Moore knows that. But he also has a spirit about him, a kind of joy in being here that was evident even when he met with reporters Friday.
"I'm ecstatic," Moore said. "It hasn't hit me yet. To be here in front of you guys brings a smile to my face. . . .
"Really at the Senior Bowl, they treated me like family throughout the whole week."
He may not be family yet, but he's definitely growing on them.
View photos from Carolina's first minicamp practice with the rookies on Friday.