CHARLOTTE - On Thursday, November 9, the Panthers take on the Chicago Bears in Week 10 of the NFL regular season at 8:15 p.m. EST. The game will air on Amazon's Prime Video. In addition, it will be simulcast on television through WSOC (ABC/9) in the Charlotte market.
WATCH ON TV
TELEVISION BROADCAST IN MARKET: Panthers fans can watch on Prime Video (click here for a free 30-day trial) or on WSOC (ABC/9) Charlotte.
On The Call: Al Michaels, Kirk Herbstreit, Kaylee Hartung (sideline)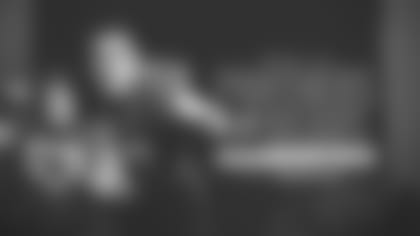 On The Call: Anish Shroff, Jim Szoke, and Luke Kuechly
The Panthers Radio Network will begin airing three hours before the game and feature an hour of post-game coverage.
Follow the Panthers for live updates and behind-the-scenes content during the game.