CHARLOTTE - On Sunday, October 15, the Panthers take on the Miami Dolphins in Week 6 of the NFL regular season at 1:00 p.m. EDT. The game will air on CBS.
The game will air in select regions around the country. Fans can also stream the game in the broadcast regions through NFL+.
See below for the broadcast map, courtesy of 506sports, and more ways to watch: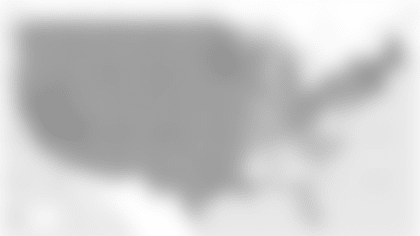 WATCH ON TV
TELEVISION BROADCAST IN MARKET: Panthers fans can watch on their local CBS affiliate station if they are in the above area featured in green on the broadcast map. Fans in Charlotte can watch on WBTV.
On The Call: Kevin Harlan, Trent Green
On The Call: Anish Shroff, Jake Delhomme and Jim Szoke
The Panthers Radio Network features eight hours of game-day coverage, beginning three hours before the game.
Follow the Panthers for live updates and behind-the-scenes content during the game.