Sunday night, the Chargers led the defending Super Bowl champion Chiefs, 17-6, midway through the third quarter. But quarterback Patrick Mahomes then did what he does, engineering yet another Kansas City comeback and an overtime win.
The Chargers are now 1-1 in 2020 after a pair of three-point games: a Week 1 win over Cincinnati (16-13) and Week 2 loss to Kansas City (23-20).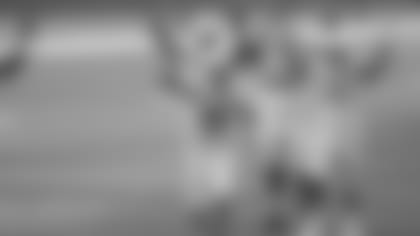 Veteran quarterback Tyrod Taylor landed with the Chargers in 2019 and played sparingly behind Philip Rivers. After Rivers departed for Indianapolis, Taylor was joined in the quarterback room by Justin Herbert, the sixth overall pick in this spring's draft.
Head coach Anthony Lynn named Taylor the starting quarterback in the preseason, and he played reasonably well in the opener, throwing for over 200 yards with no interceptions. But this past Friday, he showed up on the injury report with a rib injury, and then just minutes before kickoff, he was rushed to the hospital with difficulty breathing.
Thrust into an emergency start, Herbert had a bright NFL debut, throwing for 311 yards and a touchdown while rushing for another score. But he threw an interception near the end of the third quarter that led to a Kansas City touchdown and then couldn't convert inside the red zone on his next drive, allowing the Chiefs to come back and tie the game.
Through two games, the Chargers have emerged as one of the NFL's best rushing teams, averaging 169.0 per game, which ranks sixth in the league.
Austin Ekeler ranked second in the NFL last year in receiving yards by a running back (993), trailing Christian McCaffrey by only 12 receiving yards. Ekeler was also top 10 in total scrimmage yards (1,550) and total touchdowns (11).
Ekeler has gotten off to a strong start along with new rookie teammate Joshua Kelley. A fourth-round pick out of UCLA, Kelley has 173 scrimmage yards and a score to go with Ekeler's 235 scrimmage yards.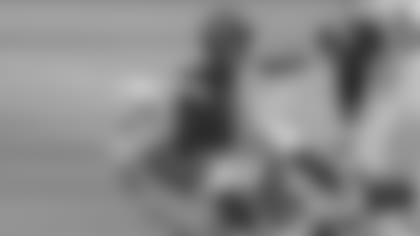 The Chargers have allowed just 36 points through two games, tied for sixth-lowest in the league. Los Angeles has just two takeaways, four sacks and ranks near the middle of the pack in both rushing and passing yards allowed. But they've been stout in the red zone, allowing scores on just 66.7 percent of opponent red zone drives, which ranks second in the league.
Linebacker Kenneth Murray leads the team with 9.0 tackles per game, while defensive end Joey Bosa has two sacks and nine total tackles already. Bosa finished last season with 11.5 sacks, ranking ninth in the NFL.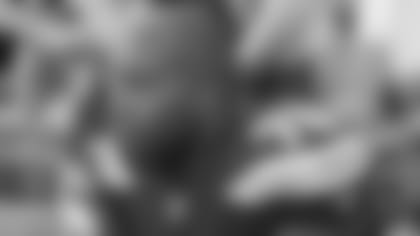 Familiar faces in new places
The Panthers will be playing their first game in the new SoFi Stadium, home of the Chargers and Rams. The Chargers are 0-1 in their digs after their loss to the Chiefs.
Sunday game marks a return for offensive linemen Russell Okung and Michael Schofield as well as offensive line coach Pat Meyer. All three were with the Chargers from 2017-19.
Of course, Okung came to Carolina via trade for guard Trai Turner. He was inactive in Week 1 with a knee injury but started in Week 2.
Several Carolina coaches have college ties to L.A., including Matt Rhule (2001), Phil Snow (2001-02) and Jake Peetz (2007), who all spent time coaching at UCLA.
Carolina holds a 5-1 edge in the all-time series against the Chargers.