Statistically, the NFC South boasted the most total yards through the air of any division in 2018. But does the NFC South have the best collection of wide receivers and tight ends heading into 2019? There is a strong case to be made.
Carolina Panthers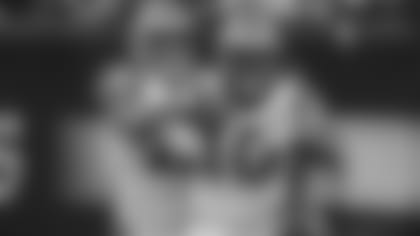 THE SKINNY: The Panthers leading receiver in 2018 was actually a running back, and that could continue this year. But a young talented core along with some new additions has made for a crowded competition in the wide receiver room heading into training camp.
WHAT WORKED IN 2018: DJ Moore had a breakout season in his rookie campaign, posting the most scrimmage yards of any rookie wide receiver in the NFL and second-most by any Panthers rookie receiver ever. His 7.7 average yards after the catch led all qualifying receivers in the league.
WHAT DIDN'T WORK IN 2018: What started as a big season for Devin Funchess turned into a dud as he only recorded three receptions in the season's final six weeks. Tight end Greg Olsen struggled with injuries throughout the season and only played in nine games with 27 catches.
WHO'S BACK FOR 2019: Moore, Curtis Samuel, Jarius Wright and Torrey Smith return while Funchess signed with the Colts in the 2019 offseason. Olsen is expected to be healthy for the start of the season, while second-year tight end Ian Thomas returns after scoring touchdowns in each of the season's final two weeks.
WHO'S NEW FOR 2019: Carolina signed wide receiver Chris Hogan as a free agent fresh off a Super Bowl with the Patriots. The Panthers also drafted Terry Godwin out of Georgia who could potentially compete on special teams as a returner.
BIGGEST QUESTION MARKS: Will Olsen be able to play an injury-free season? How many receivers will the Panthers carry on the roster?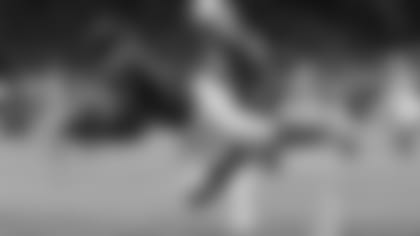 THE SKINNY: Julio Jones led the NFL with 1,677 receiving yards, averaging over 100 yards per game, as he helped the Falcons rank fourth in the NFL in team receiving yards and third in receptions.
WHAT WORKED IN 2018: Jones not only led the league in receiving yards but also found the end zone eight times, more than twice his scoring output from the year before. Mohamed Sanu posted a career-best season, while Calvin Ridley led all NFL rookies with 10 receiving touchdowns. Austin Hooper ranked fourth among NFL tight ends in receptions.
WHAT DIDN'T WORK IN 2018: Atlanta's starting receivers and tight ends were some of the most productive in the league. There are question marks with depth in case one of the starters goes down with injury.
WHO'S BACK FOR 2019: Jones, Sanu and Ridley all return as starters along with Hooper at tight end. Justin Hardy also returns as the fourth receiver in the group.
WHO'S NEW FOR 2019: Atlanta didn't draft a receiver or tight end, but signed a number of undrafted guys that could push for a backup spot in camp.
BIGGEST QUESTION MARKS: How do you stop Jones, Sanu and Ridley? The Falcons and Bucs were the only two teams with a trio of 800-yard receivers last year.
New Orleans Saints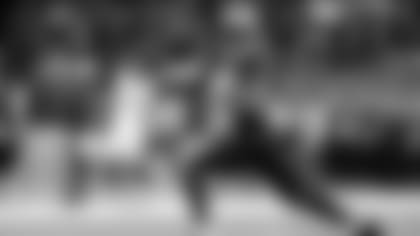 THE SKINNY: New Orleans actually ranked 15th in the NFL in receiving yards, the first time out of the top 10 since Drew Brees arrived in 2006. New Orleans only had one wide receiver with more than 500 yards through the air.
WHAT WORKED IN 2018: Michael Thomas continued to be elite as he led the NFL with 125 receptions while setting a Saints franchise record with 1,405 receiving yards in one season.
WHAT DIDN'T WORK IN 2018: New Orleans didn't have too many other options out wide for Brees. Tre'Quan Smith was the second-leading wide receiver but only had 28 receptions, while Ted Ginn, Jr. was injured and only played in five games.
WHO'S BACK FOR 2019: Thomas, Smith and Ginn all return along with Cameron Meredith and Austin Carr who combined for just over 200 yards last year. New Orleans will be without tight end Benjamin Watson, who announced his retirement and then signed with the Patriots.
WHO'S NEW FOR 2019: New Orleans replaced Watson with Jared Cook at the tight end position after Cook posted 896 yards for the Raiders last season.
BIGGEST QUESTION MARKS: Will Smith develop into a productive option to take pressure off Thomas? How much does Ginn have left at age 34?
Tampa Bay Buccaneers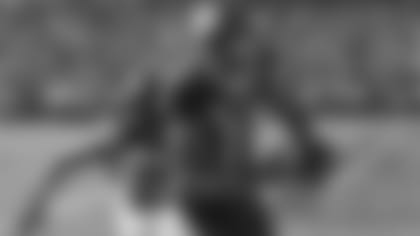 THE SKINNY: Tampa Bay led the NFL in receiving yards and, along with Atlanta, was one of two teams with three 800-yard receivers.
WHAT WORKED IN 2018: Mike Evans ranked third in the NFL with 1,524 receiving yards, while DeSean Jackson led the NFL in yards per catch at 18.9. Chris Godwin and Adam Humphries also had career seasons.
WHAT DIDN'T WORK IN 2018: Tight end O.J. Howard only played in 10 games after battling through injury for the second-straight season.
WHO'S BACK FOR 2019: Evans and Godwin return along with Howard, but Jackson returned to Philadelphia and Humphries moved on to Tennessee.
WHO'S NEW FOR 2019: Tampa Bay drafted wide receiver Scotty Miller (Bowling Green) in the sixth round and added a number of other undrafted free agent receivers. They also added Breshad Perriman who previously played for the Browns and Ravens.
BIGGEST QUESTION MARKS: Who will step up as the third receiver option? Can Howard get through a season healthy?
–––––––––––––––––––––––––––––––––––––––––––––––––––––––––––––––––––––––––––––––––
Finally, here are some superlatives for the NFC South pass catchers:
BEST NEWCOMER: The division didn't have a collective need for receiving talent this offseason, so the best newcomer might be in Carolina with Hogan. A Super Bowl winner who can stretch the field, he gives Carolina another threat on the outside.
MOST UNDERRATED: Godwin isn't a household name outside of studied fantasy football circles, but with Jackson and Humphries leaving Tampa, he will have an opportunity for a 1,000-yard season in 2019.
CAN'T MISS ON TV: There are some big-play receivers in this division, but Jones continues to hold this honor. He has the ability to take over a game more than anyone in the league.
MOST WELL-ROUNDED: With Tampa Bay losing big names in Jackson and Humphries, this honor goes to Atlanta. Jones, Sanu, Ridley and Hooper form one of the best quartets of pass catchers in the league. Carolina will push Atlanta this year as Moore and Samuel continue to improve, but the Falcons are most well-rounded on paper right now.