CHARLOTTE – The Carolina Panthers, in partnership with Ticketmaster, have announced the schedule for the 2023 training camp at Wofford College in Spartanburg, S.C.
Practices remain free and open to the public as always, including opportunities for autographs after each session, though fans will need to acquire a ticket for each practice via Ticketmaster. Fans can access six free tickets per Ticketmaster account through the dedicated page for training camp.
The free tickets will be made available on Thursday, June 29, at 10 a.m.
Panthers rookies, including No. 1 overall pick Bryce Young, will report to camp on July 22, veterans will report on July 25, and the first practice will be held on Wednesday, July 26, at 10:15 a.m.
On Saturday, July 29, the Panthers will host their annual Back Together Saturday event with a practice at Gibbs Stadium starting at 11 a.m. The event will feature practice, performances from the Panthers entertainment groups, and fun, interactive activities for fans of all ages.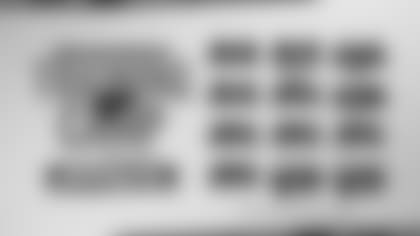 Training camp will include two days of joint practices with the Jets and new quarterback Aaron Rodgers on Wednesday, Aug. 9, and Thursday, Aug. 10.
This season, training camp in Wofford will feature 12 total practices open to the public, breaking camp on Aug. 10 after the Jets practice.
The 2023 Fan Fest celebration, presented by Daimler Truck North America, will be in Charlotte at Bank of America Stadium on Wednesday, Aug. 2. Tickets for that event will be $5, with proceeds going to Panthers Charities. Tickets will be available to the public on July 13 at 10 a.m.