DETROIT – Head coach Ron Rivera's thinking was simple.
"I was going for the win – that's just the bottom line," Rivera said.
Quarterback Cam Newton's thoughts on the result were simple.
"I just have to make that play," Newton said.
After wide receiver DJ Moore hauled in an 8-yard touchdown with 1:07 remaining, Rivera kept the offense on the field to go for two and a 21-20 lead over the Lions.
"We loved that call. We loved the opportunity to win the game," wide receiver Jarius Wright said. "Everybody on offense felt like this was our time."
After taking a timeout to talk things over, Newton took the snap from the shotgun and had a good five seconds before feeling any pressure from Detroit's pass rush.
Wright, who was lined up in the slot to the right, ran a drag route across the formation that was cut off, so he turned back toward the middle of the end zone and found an opening. Newton spotted him and pulled the trigger, but the throw was off the mark.
"They rushed three so we knew we had time," Rivera said. "Jarius came back to the middle and presented a nice target. The ball was a little too high. We had a chance."
Newton said he thought about running until Wright improvised and flashed open. His feet weren't set when he threw and the ball sailed.
"I know it's tough on the quarterback with so much going through his head," Wright said. "I'm a short guy so I'm hard to see. It's a tough throw, especially when at that point we are just kind of ad-libbing and trying to make a play."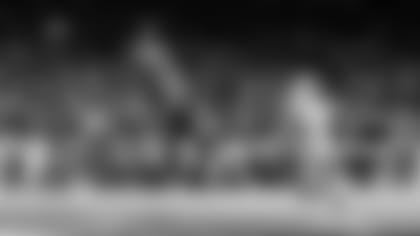 Newton was outstanding once again, completing 25-of-37 passes for 357 yards and three touchdowns. But there's no getting around the magnitude of his final pass attempt.
Yes, the Lions defensive line forced him to throw up and over their outstretched arms. Yes, the timing was a little off with an extended play. But Newton expects to make that play.
"(Coach) trusted me and I didn't hold up my end of the bargain," Newton said. "I let this team down and I just have to be better."
When it comes to debatable decisions, going for two instead of extending the game with an extra point is about as debatable as it gets.
"It's a tough call," cornerback Captain Munnerlyn said. "But he decided to go for two, and everybody was behind him."
Rivera went with the aggressive approach after watching his offense produce two touchdown drives in the fourth quarter and knowing that Detroit would still have time to counter with a field goal.
The kicking part of this equation on Carolina's end can't be ignored. Graham Gano missed an extra point and a 34-yard field goal earlier in the half.
"He missed a couple kicks – that's all part of it," Rivera said. "I think you go for two on the road to win. That's what I did at the end of the day. What's to say the (overtime) coin toss is going to go in our favor, what's to tell you we're going to stop them? So, why not go for two."
It was a calculated risk. The Panthers went for the win and instead were dealt a heartbreaking loss.
"We put ourselves in position to win the game," Newton said, "and we didn't do it."