It's a marquee primetime matchup, but it's also a game on a short week.
With that in mind, our weekly panel of prognosticators is siding with the home team - aside from the man of "Steele."
David Steele of the Sporting News, one of the three solo panelists, picked the Panthers to break up the chance for a Steelers sweep. All told, 24 of the 32 analysts represented in this week's panel sided with Pittsburgh.
While seven of eight pickers at CBS Sports went with the Steelers, the SB Nation crew has changed course and moved toward showing Carolina a little love at least. Two weeks ago, seven of their seven writers wrongly picked the Ravens to win in Charlotte; this week three of the seven picked the Panthers though Pittsburgh edged Carolina out with four votes.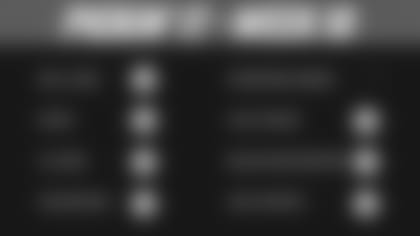 *Picks are tabulated using consensus among media outlet's staff