INGLEWOOD, Calif. — The Panthers added to their list of offensive problems Sunday, creating new layers of uncertainty at quarterback, among an ever-growing injury list.
Quarterback PJ Walker wasn't able to finish the game with a neck injury, but indicated afterward he should be able to play next week.
Who else might be able to play, or what they can do to generate any passing offense, remains to be seen.
The Panthers managed a season-low 203 yards of offense, and while they ran the ball effectively early, they continued to struggle in familiar areas. They were 2-of-10 on third-down conversions and threw for just 110 yards as a team. They also sent wide receiver Robbie Anderson to the locker room in the fourth quarter when he was frustrated at not being targeted.
Practice squad quarterback Jacob Eason finished the game after Walker was checked through the league's concussion protocol (and cleared). Eason, who was elevated from the practice squad Saturday after taking his first repetitions in team drills this week, threw an interception late.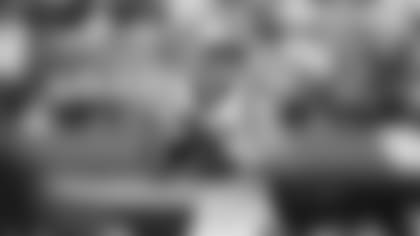 Interim coach Steve Wilks said he wasn't sure what the Panthers' plan at the position would be this week until he gets home and gets a clearer picture of the injury report.
"I need to figure out exactly what's going to happen tomorrow," he said Sunday night when asked who might be available next week against the Buccaneers.
Starter Baker Mayfield didn't practice this week after leaving last week's loss to the 49ers with an ankle injury. He worked out Friday and showed some encouraging signs. But he was inactive and back in a walking boot Sunday, helping out on the sidelines as he could.
Wilks said an MRI taken Friday "still showed some damage," so they decided not to activate him for the game.
"We looked at the MRI, still some things there, so we wanted to protect him by putting him in a boot and give him a couple of days off his ankle," Wilks said.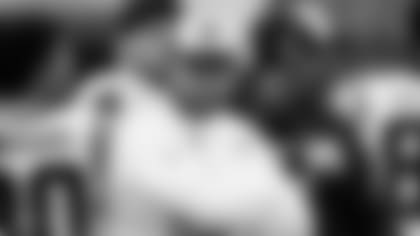 Last year's starter Sam Darnold, still on injured reserve after his preseason ankle injury, could be cleared to practice as soon as Wednesday, adding a layer of questions for the league's lowest-ranked offense. Mayfield had struggled even before his injuries, opening the door to speculation about his status.
The Panthers game-planned away from the quarterback position Sunday regardless, with Wilks saying they wanted to "help" Walker by reducing the number of plays downfield he needed to make.
Early on, it looked good, as running back Christian McCaffrey was effective as a runner and a receiver. But as the game wore on, the Panthers weren't able to connect downfield, as Walker threw mostly short check-downs and safe routes through the first half.
Walker finished the game 10-of-16 for just 60 yards (69.8 passer rating), and it was his first loss as a starter after wins against the Lions in 2020 and the Cardinals last season.
"I'm going to continue to just go out there every day and battle," Walker said. "I have a chip on my shoulder, regardless of this situation or not. It's just to go out there and be competitive and try to put together three good days of practice and show my consistency out there, and lead the team to a win."