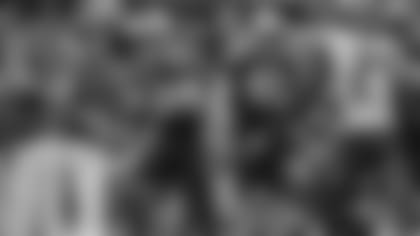 Carolina has won 10 games in a row at home, tying for the second-longest home win streak in franchise history.
The Panthers have started 6-2 or better for the fifth time in franchise history.
Carolina has now averaged 27.5 points per game, the second-highest scoring average in franchise history behind the team record 31.3 points per game in 2015.
Carolina scored 35 points in the first half, setting a new franchise record for points in the first half.
The Panthers had four rushes over 10 yards in the game, finishing with 179 yards rushing. The Panthers lead the NFL with 41 rushes over 10 yards.
Carolina had 65 rushing yards by wide receivers. On the season, Carolina has amassed 193 rushing yards by wide receivers, the most in the NFL and a franchise record. 
The Panthers scored touchdowns on all five red zone trips. Carolina has a 72.41 red zone touchdown percentage this season, currently ranking as the highest in franchise history in a season.
Carolina had two interceptions and won the turnover battle, 2-0. Carolina has been even or positive in turnovers in seven of eight games this season, going 6-1 in those games. 
The Buccaneers totaled 219 net passing yards and now have 2,853 passing yards this season – the third-most by a team through eight games in NFL history. Tampa Bay has 3,574 yards of offense this season, the fifth-most by a team through the first eight games in NFL history.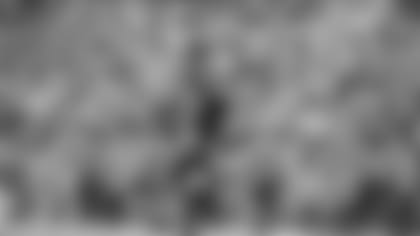 Cam Newton threw two touchdown passes in his seventh consecutive game. That streak ties Steve Beuerlein's seven-game streak (1999) for the longest in franchise history.
Newton finished at 19-of-25 throwing for 247 yards with two touchdowns and no interceptions for a passer rating of 133.2. He added 33 rushing yards on 11 attempts. His 280 combined yards give him 31,629 in his career. He passed Dan Marino for the third-most combined yards in a quarterback's first eight seasons.
DJ Moore ran for 32 yards on one rush, passing Ted Ginn (98) for the most rushing yards by a Panthers wide receiver in a single season.
Curtis Samuel ran for a 33-yard touchdown on his lone carry of the game. He added a 19-yard receiving touchdown for his first multi-touchdown game of his career.
Christian McCaffrey had 79 yards on the ground and 78 yards through the air on 22 total touches. McCaffrey surpassed 1,000 career receiving yards in just his second season. He became the fourth Panthers running back with over 1,000 receiving yards.
Mario Addison recorded a career-best three sacks and a forced fumble. He has 44.0 career sacks as a Panther, passing Kevin Greene for fourth-place in franchise history. Since 11/6/16, Addison has recorded 26.5 sacks, the third-most in the NFL over that span.
Donte Jackson recorded his fourth interception of the season, tying for the most interceptions in the NFL this season. Eric Reid made his first interception as a Panther and added a 39-yard return.
Wide receiver Mike Evans made just one catch on 10 targets. It was his first one-catch game of this season.