Last season, the NFC South's defensive linemen ranked second in the NFL in sacks and first in forced fumbles. The division will look a little different this season with some personnel movement and Tampa Bay and Carolina moving to more multiple fronts.
Carolina Panthers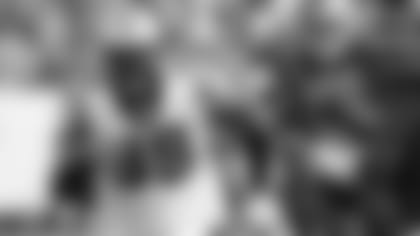 THE SKINNY: Carolina had a down season in terms of QB pressure as the team ranked 27th in sacks after three consecutive seasons ranking in the top six. However, the offseason signing of Gerald McCoy has pundits buzzing about Carolina's line as it transitions to more three-man fronts.
WHAT WORKED IN 2018: Mario Addison led the team in sacks for the third consecutive season, tallying 9.0. His 45.5 career sacks now rank fourth in franchise history.
WHAT DIDN'T WORK IN 2018: The Panthers struggled with the pass rush and gave up more rushing yards than they're accustomed to. The Panthers allowed 1,804 rushing yards, the most in one season since 2011.
WHO'S BACK FOR 2019: Addison's role shifts to more of an outside linebacker depending on Carolina's formation, but Kawann Short and Dontari Poe return as down linemen in a three-man front. Kyle Love also returns up front after recording a team-high three forced fumbles and two fumble recoveries.
Julius Peppers announced his retirement after the season as he finished his career ranked fourth in the NFL in sacks.
WHO'S NEW FOR 2019: McCoy. A six-time Pro Bowler who spent his first nine seasons in Tampa Bay, McCoy ranks fourth in the NFL in sacks by a defensive tackle since entering the league in 2010.
BIGGEST QUESTION MARKS: How will players fare in new positions and roles in multiple fronts with such a short offseason transition period?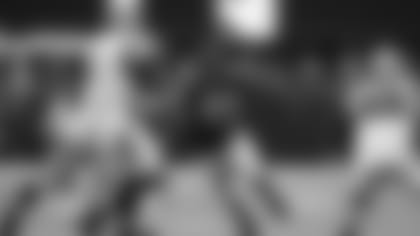 THE SKINNY: Last season, Atlanta allowed 4.89 yards per rush, the fifth-worst mark in the league. They were only able to get home for 37 sacks, also ranking in the league's bottom third.
WHAT WORKED IN 2018: For the most part, major starters like Takk McKinley, Grady Jarrett, Jack Crawford and hybrid linebacker/end Vic Beasley stayed healthy. Jarrett tied for 10th among defensive tackles with six sacks, and was second with three forced fumbles.
WHAT DIDN'T WORK IN 2018: Atlanta had the big-time names without the big-time production across the board. The Falcons' run defense had not ranked so low in a number of seasons.
WHO'S BACK FOR 2019: McKinley, Jarrett, Crawford and Beasley all return. The Falcons lost Bruce Irvin to a free agency signing in Carolina.
WHO'S NEW FOR 2019: The Falcons welcome some familiar faces as veteran Adrian Clayborn comes back to Atlanta after playing with New England in 2018. Tyeler Davison, who was a Saint for the last four seasons, also signed on with the Falcons.
BIGGEST QUESTION MARKS: Will Beasley perform in his contract year? Can new defensive line coach Jess Simpson help the unit bounce back?
New Orleans Saints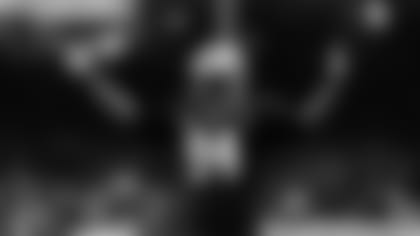 THE SKINNY: The Saints defense was stout and ranked second in the NFL in rushing yards allowed. It marked the fewest defensive rush yards for New Orleans since 1991.
WHAT WORKED IN 2018: Cameron Jordan put together an All-Pro season leading the defensive line. He posted 12.0 sacks, six passes defensed and 18 tackles for loss, ranking fifth among NFL defensive linemen.
WHAT DIDN'T WORK IN 2018: Sheldon Rankins went down with an achilles injury in the divisional round of the playoffs, putting him at risk to miss a number of games in 2019.
WHO'S BACK FOR 2019: Jordan returns along with Rankins, David Onyemata and 2018 draft pick Marcus Davenport. Rankins could miss a number of early-season games with his achilles and Onyemata was suspended for one game due to marijuana possession. Alex Okafor will not return after he signed with the Chiefs.
WHO'S NEW FOR 2019: New Orleans signed Malcom Brown from the Patriots and Mario Edwards, Jr., from the Giants.
BIGGEST QUESTION MARKS: Will Rankins return to full health? How big of a leap will Davenport make in his second season?
Tampa Bay Buccaneers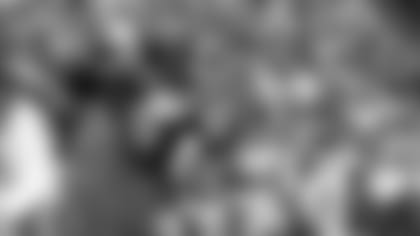 THE SKINNY: With a new coaching staff, Tampa Bay will be transitioning to more three-man fronts just like Carolina. That comes after a season when the Buccaneers tied for 19th with 38 sacks.
WHAT WORKED IN 2018: Jason Pierre-Paul led the team with 12.5 sacks in his first season with Tampa Bay after coming from New York. It tied for the most sacks and tackles for loss by Pierre-Paul since 2011. Carl Nassib added another 6.5 sacks.
WHAT DIDN'T WORK IN 2018: Tampa Bay was below average in run defense, but really struggled with big plays. The team allowed 71 rushes over 10 yards, ranking third-worst in the NFL.
WHO'S BACK FOR 2019: Beau Allen, Will Gholston and Vita Vea all return across the front as other players like Pierre-Paul and Nassib become classified as outside linebackers. Gerald McCoy was released and signed with Carolina after nine decorated seasons with the Bucs.
WHO'S NEW FOR 2019: Tampa Bay signed Ndamukong Suh from the Rams to replace McCoy. Suh and McCoy were drafted second and third, respectively, in the 2010 NFL Draft.
BIGGEST QUESTION MARKS: McCoy and Suh will invariably be compared in terms of production this year. Will replacing one with the other work out for Tampa Bay?
–––––––––––––––––––––––––––––––––––––––––––––––––––––––––––––––––––––––––––––––––
Finally, here are some superlatives for the NFC South defensive linemen:
BEST NEWCOMER: This is a toss up between McCoy and Suh. But since McCoy was technically already in the division, we will give it to Suh.
MOST UNDERRATED: Davenport posted 4.5 sacks in his rookie season and could be starting across from Jordan in 2019. He could be in line for a big season.
CAN'T MISS ON TV: Jordan has the production and the personality to take the honors here.
MOST WELL-ROUNDED: Carolina gets the slight edge here over Atlanta and New Orleans. The Falcons have had major issues defending the run while New Orleans is trying to plug holes around Jordan with Okafor gone and Rankins and Onyemata missing time. Ten Pro Bowls between McCoy, Short and Poe have the Panthers looking fearsome up front.