When you're a pessimist, the absence of disaster looks a little like hope.
So for Panthers' director of player negotiations and salary cap manager Samir Suleiman, the fact that things could be a lot worse — and are better than they used to be — gives him something to work with heading into the offseason.
The Panthers might not be in a position to spend aggressively, but they don't have to cut aggressively either. And while they probably won't be able to keep both of their top two free agents, there's a very real chance they hang onto at least one of them.
Of course, it's 2020, which means everything is a little up in the air, and the salary cap is no different. Because of the NFL's revenue loss from the COVID-19 pandemic, the salary cap is expected to shrink to $175 million next season. That's down 11.7 percent from this year's $198.2 million, and that's jarring because the cap has risen at least $10 million a year every year since 2013.
There's some thought around the league that the cap number will rise back close to the current level when things are finalized next spring, but in the concrete world of numbers, Suleiman has to work with what he knows right now.
"Just the way I plan, everything's based on 175 as the floor," he said. "That's what all the planning and budgeting is based on. If it increases, there's more room for everyone.
"But that's also just my personality. I always plan on the worst-case scenario for everything."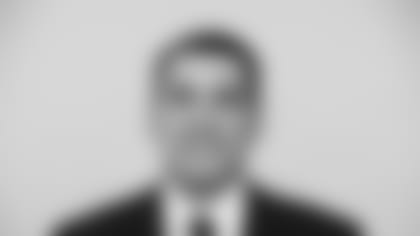 That's probably the way you want the guy running your budgets to think during a pandemic, but there are things Suleiman sees in the future that give him reasons for hope.
He won't get into granular numbers or specific names, but there are resources available to fans on the internet (OverTheCap.com and Spotrac.com) which give a reasonably accurate consumer-grade presentation of the contract numbers which go into his calculations.
To paint with broad strokes, the Panthers are no longer in an awful cap situation. That was this year when they carried over $50 million in dead money (cap allocations for players no longer on the roster, including Matt Kalil, Trai Turner, Eric Reid, Greg Olsen, Dontari Poe, Cam Newton, and others). Heading into 2021, there's less than $10 million in dead money on the books, the remaining prorations of Luke Kuechly's ($7.1 million) and Graham Gano's ($1.5 million) contracts the only substantive portions.
"It'll be tight, but we're not in a position where we have to make cuts because of financial reasons," Suleiman said. "It'll be a clear-cut football decision if it happens."
Again, he won't get into specific names, but it doesn't take an MBA to see that defensive tackle Kawann Short carries the second-highest cap number on the team for 2021 (nearly $21 million), is about to turn 32 years old in February, and is coming off two injury riddled seasons which limited him to five of a possible 32 games. Therefore, it's reasonable to suggest for clear-cut football reasons that he may no longer carry the second-biggest cap number on the roster when the 2021 regular season starts.
There will certainly be some cuts, but the Panthers are no longer in the position of having to purge before they can buy.
As it stands at the moment, they have a little under $20 million worth of room, which puts them just under the midway point around the league in terms of space. That's not all spending money, as you have to allocate about half that amount for signing draft picks and accounting for in-season injuries and grievances.
It's room to work with, if not a luxurious amount. The Panthers can afford to do some things, if not all the things they might like to do at once.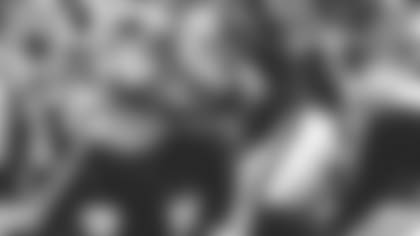 The team has two premier free agents atop next year's class of unrestricted free agents — right tackle Taylor Moton and wide receiver Curtis Samuel — and Suleiman was frank when asked about their futures.
"It would definitely be difficult to retain both of them, with the cap situation being what it is," he said.
Moton is a priority, and using the franchise tag to keep him if they can't reach a long-term deal remains an option. Considering the relative scarcity of known commodities on the offensive line for 2021 and beyond, losing him would be a significant blow. The Panthers know that, and so does Moton's agent.
And while the Panthers are in the middle of the pack in terms of 2021 cap room, some teams will have to make major moves to get into compliance by the start of the league year in March. If the salary cap stays at $175 million, the Saints will have to cut more than $90 million worth of space to even start the league year. That's the direst situation, but the Eagles (nearly $70 million), Falcons ($37 million), Steelers ($30 million), Packers ($24 million), Rams ($24 million), and Chiefs ($23 million) are also substantially over the cap already.
Suleiman was with the Steelers until this offseason, and he knows first-hand how the win-now mentality of successful teams manifests itself in the future.
"The teams that are so far over are all-in, or what they believe to be in, their Super Bowl window. So they've been aggressive," he said. "In Pittsburgh, there wasn't talk about the future, it was always right now. Year in, year out, (general manager) Kevin Colbert was about that year.
"When you're in that situation, there's always the temptation to keep the band together instead of making difficult decisions. Eventually, the bill comes due."
Those bills came due for the Panthers this year when they hit reset on the roster and absorbed the big cap hits in 2020. In the future, there are specific factors that make the building process easier for the Panthers, from Suleiman's point of view.
---
---
The Panthers have a relatively modest amount of money invested in quarterbacks, with some reason to think they could proceed as is. Starter Teddy Bridgewater $23 million number for next year is 15th-highest among quarterback deals for 2021, a mid-range contract which the team doesn't immediately regret (as other teams who have signed quarterbacks lately do).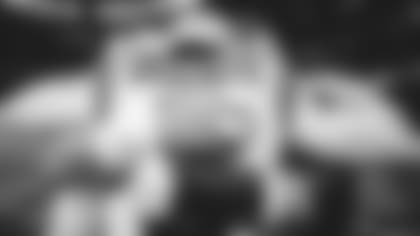 With backups PJ Walker and Will Grier counting less than $2 million combined against the cap in 2021, the Panthers seem confident in the depth chart without spending $8 million or more a year for a backup as other teams have.
That's not to say they won't scout this year's incoming class of quarterbacks, but there's a general sense that Bridgewater is capable of leading the team if the right option doesn't present itself in the draft.
---
---
The fact the entire 2020 draft class remains on the roster, playing some degree of roles, also helps.
Suleiman pointed out that because of the tight cap situation league-wide, there will be veterans cut this offseason so teams can save as little as $100,000 in cap room. So having players working on rookie contracts is invaluable when trying to put together a 53-man roster.
Along with some undrafted rookies carving out roles on special teams and as depth players (Sam Franklin Jr., Myles Hartsfield, Rodney Smith, Joseph Charlton), the Panthers have a solid group of low-earners, which helps with cap maneuvering.
---
---
Clearing the books this past year creates future flexibility.
While the Russell Okung-for-Trai Turner deal may be a football wash (Okung has played six games for the Panthers, while Turner has played in just five for the Chargers), it's a financial win, as Turner had two years of a large contract left at the time of the deal.
Letting so many veterans go caused pain this year, but will make the rebuilding easier.
---
---
Finding some value in veteran free agency offers a roadmap.
Not every deal the Panthers signed last offseason worked out (Seth Roberts, Stephen Weatherly, Eli Apple), but there were some hits.
Leading receiver Robby Anderson's two-year, $20 million deal looks like a bargain now, relative to other top receiver deals. Veteran safety Juston Burris and defensive tackle Zach Kerr have also played key roles at value rates as the team sorts out the pieces for the future.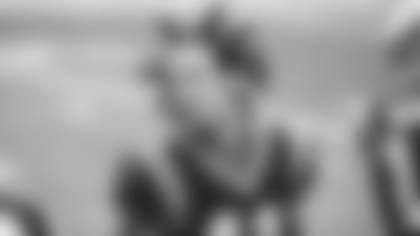 "The best news is it's a young team with a lot of rookie contracts," Suleiman said. "The best way to manage the cap is to have a lot of young guys and undrafted free agents because that gives you room to work. . . .
"I definitely feel confident in the plan and the way we've set up the roster."
If nothing else, they're at a point where they can build again, without having to tear down first.