CHARLOTTE – Head coach Ron Rivera may have slightly undersold the Panthers' playoff chances, but he should be able to sell his team on embracing the challenge of overcoming long odds to salvage their season.
"We have a chance. Five percent. That's what they're giving us, so that's what we'll take," Rivera said Tuesday morning after sharing that message with his team. "I thought the guys responded well, but we'll see."
With the Vikings losing after Rivera went to bed Monday night to trim their lead over the Panthers to a half-game for the NFC's final playoff spot with three games to play, Carolina's odds did improve. The New York Times' playoff simulator that plays out the rest of the season thousands of times puts Carolina's chances in the 10- to 15-percent range. Strictly based on math if you consider each game a tossup, the percentage is more in the 30 range.
But whatever numbers you choose to look at, Carolina's backs are against the wall. On the balance, Rivera believe he has a team has the makeup to respond positively to this set of circumstances.
"Some guys thrive on it; some guys don't. We'll see," he said.
–––––––––––––––––––––––––––––––––––––––––––––––––––––––––––––––––––––––––––––––
Rivera said he liked the effort and attitude entering Sunday's 26-20 loss at the Browns, so obviously it's going to take more than resolve to solve the issues that have put the Panthers in this position on the heels of a fifth consecutive loss.
He said there was "a lot of good" in the loss, but it still added up to a defeat thanks to a few not-so-good plays.
"The biggest disappointment on the defensive side was four plays accumulating almost 200 yards of total offense – that's probably the biggest disappointment," Rivera said. "In each instance, with each of those plays, we could have handled it much better."
The Browns racked up 168 yards on just three plays; the other 42 netted 180 yards. It started with the Browns' first snap, when Rivera said receiver Breshad Perriman got into a "blind spot" and rookie cornerback Donte Jackson lost sight of him on a 66-yard gain. Baker Mayfield's 51-yard touchdown toss to Jarvis Landry midway through the second quarter was a case of Cleveland making a special play as much as anything, but Landry's 51-yard run early in the fourth quarter was a case of missed tackles that could have held him to 10 or 12 yards.
One of those plays was a touchdown, while the other two put the Browns on the doorstep for their other two touchdowns. Cleveland finished both off, while the Panthers' two drives inside the 5 in the second half netted a total of three points.
"Offensively we moved the ball. We moved the ball consistently, but unfortunately when we got in the red zone we didn't capitalize," Rivera said.
While Rivera said many of the mistakes can be corrected immediately, there is an element that realistically will take more time – more time than the Panthers have.
"What I saw from this game was promising, but probably the worst part is that it's tough if there are things you can see and correct immediately, but there are a couple of things that you can't," he said. "Those are things that come with time, with experience, with understanding. We've just got to continue to work and develop."
–––––––––––––––––––––––––––––––––––––––––––––––––––––––––––––––––––––––––––––––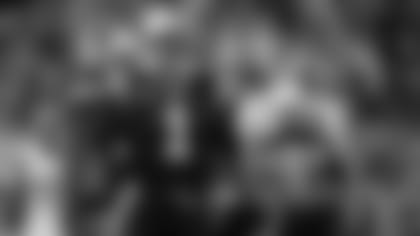 The "correctible immediately" category includes Cam Newton's last two throws against the Browns – a fourth-and-goal pass that overshot Jarius Wright and a final-minute throw that was too high for Devin Funchess and resulted in a game-ending interception.
"He made the proper read and had the guy open, and unfortunately the ball sailed on him," Rivera said of the interception before turning back to the fourth-down incompletion. "Jarius was the read. That's a play that Cam has made before, and that's the hard part. The ball sailed on him. I think he tried to put it in there perfect and it got away from him."
For the record, Rivera was asked if Newton – bothered by a sore throwing shoulder in recent weeks – would play when the Panthers host the Saints on Monday Night Football.