Free agency as we know it began the same year the Panthers were selected as the NFL's 29th franchise in 1993. Early in the team's history, it was a powerful tool that helped Carolina quickly build a contender. In recent years, it's been a complementary tool used to strengthen a roster already built up by years of draft success.
As the Panthers prepare for their 25th season in the NFL, here's a look at the franchise's 25 best free agent additions through the years.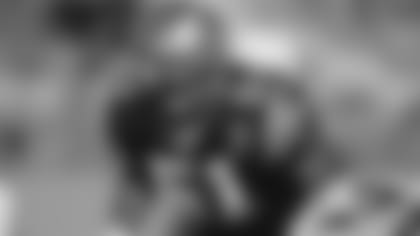 All-time additions
Sam Mills, Jake Delhomme, Wesley Walls, Michael Bates, John Kasay
Panthers fans think of this illustrious list as Panthers for life, so much so that it's easy to forget that they started out elsewhere.
Sam Mills for example actually only played three of his 12 NFL seasons (plus he played in the USFL) with the Panthers, but he was as impactful as any player over the Panthers' first three seasons. And his legacy continues to impact the franchise with the example he later set when cancer beset him but he vowed to "Keep Pounding."
Jake Delhomme was the feisty quarterback that led Carolina to its first Super Bowl appearance to cap the 2003 season and the owner of countless team records before Cam Newton came along, but he like Mills got his start with the Saints. Tight end Wesley Walls was a moderate contributor for the 49ers and Saints before becoming an invaluable target for first Kerry Collins and Steve Beuerlein.
Michael Bates was a Pro Bowl alternate for the Seahawks in 1993 but became a bona fide special teams star for the Panthers. The former Olympic bronze medalist returned five kickoffs for touchdowns in his first five seasons in Carolina (1996-2000), earning a Pro Bowl nod each year. Kicker John Kasay was drafted by Seattle in 1991 and had the highest field goal percentage in Seahawks history when Carolina signed him in 1995. He was the Panthers' kicker for the franchise's first 16 seasons.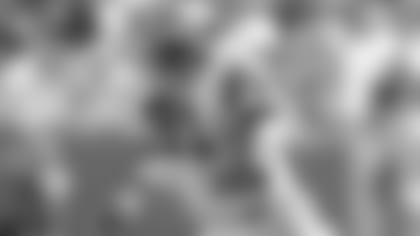 Building blocks
Kevin Greene, Lamar Lathon, Eric Davis, Steve Beuerlein
Kevin Greene and Lamar Lathon formed a fearsome pass rushing duo in 1996, combining for 28 sacks in the regular season to power a defense that propelled the Panthers to the NFC title game in just their second season of existence. While Lathon had done some damage with the Houston Oilers before coming to Carolina, Greene was an absolute menace for the Rams and Steelers before – in his case it all adding up to a Hall of Fame career.
Cornerback Eric Davis was a consistent contributor for the 49ers his first six NFL seasons, winning a Super Bowl along the way. He was a constant for Carolina from 1996-2000, departing as the franchise's all-time interception leader (with exactly five picks each season).
Beurelein was already a proven veteran quarterback when the Jaguars used the first pick in the 1995 NFL expansion draft on him. He became a free agent after starting for Mark Brunell at times during Jacksonville's inaugural season, then he did the same in Carolina for Kerry Collins in '96 and '97 before taking over as starter early in 1998 and maintaining that role through 2000. He averaged 245 passing yards over 44 starts.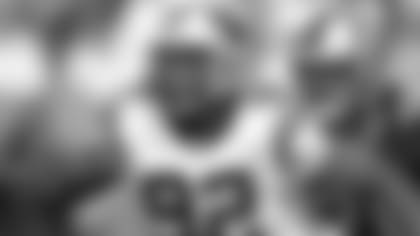 One-year wonders
Reggie White, Keyshawn Johnson, Jeremy Shockey, Charles Tillman
Each of these guys spent one season in a Panthers uniform – the final season of their illustrious careers. White, an all-time great who ranks second in NFL history in sacks, played his final season in 2000 with the Panthers after 14 standout seasons with the Eagles and Packers. He then remained in the Charlotte area for the final four years of his life before his untimely death at the age of 43.
Keyshawn Johnson was the No. 1 overall pick in the 1996 draft by the Jets and was a highly productive receiver there for four years and for four more in Tampa Bay before winding up his career with two years in Dallas and then the 2006 season in Carolina. Jeremy Shockey was one of the great pass-catching tight ends of his time, starring with the Giants and Saints from 2002-2010 before teaming in 2011 with first-year Panthers Cam Newton and Greg Olsen for a solid swan song.
Tillman joined Carolina's secondary in 2015 after 12 strong seasons with the Bears. The 2013 NFL Man of the Year suffered a season-ending injury before the Panthers' playoff run to Super Bowl 50 but was a positive influence as a leader and as a teacher of his "Peanut Punch" takeaway technique.
Three other long-tenured standouts ended their careers in Carolina but didn't play an entire season: Vinny Testaverde, who famously became the oldest quarterback to win a game at age 44 when the injury-riddled Panthers picked him up during the 2007 season; five-time Pro Bowl linebacker Jessie Armstead, a star for the Giants who signed in 2004 but was injured in the preseason and never played again; and Cowboys guard Nate Newton, a seven-time Pro Bowler who signed in 1999 and appeared in seven games at age 37.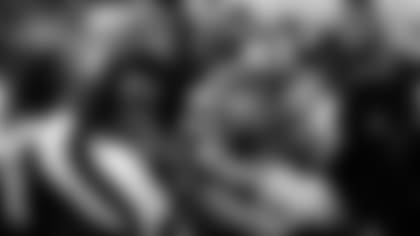 Super signings, Part One
Stephen Davis, Brentson Buckner, Mark Fields, Ricky Proehl, Todd Steussie, Todd Sauerbrun
The 2001 season was forgettable on the field but formative off it. Carolina went 1-15, but the Panthers' offseason signings included hard-charging veteran defensive tackle Brentson Buckner, power-packed punter Todd Sauerbrun and a trio of talented offensive linemen. Left tackle Todd Steussie had the accolades with two Pro Bowls under his belt, but center Jeff Mitchell and right guard Kevin Donnalley were every bit as capable. Two years later, all three would start in Super Bowl XXXVIII.
The offseason before the 2002 campaign yielded veteran linebacker Mark Fields, who topped 100 tackles his first year before becoming a source of inspiration when he sat out the Super Bowl season to battle Hodgkin's disease (Fields returned in 2005 and was a Pro Bowler).
And the offseason before the Super Bowl, the Panthers signed Delhomme to compete with Rodney Peete while adding new weapons via free agency in the form of running back Stephen Davis and wide receiver Ricky Proehl. Davis had multiple 1,000-yard seasons in Washington under his belt before an epic 1,444-yard regular season in 2003 – and added 315 more yards in the postseason. Proehl had caught a touchdown pass in the Super Bowl for the Rams two years before and quickly caught on as Carolina's third receiver, also catching a TD pass in the Super Bowl for the Panthers.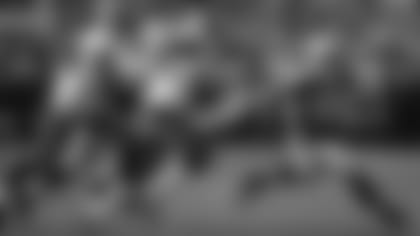 Super signings, Part Two
Mike Tolbert, Ted Ginn, Roman Harper, Kurt Coleman
Carolina's second Super Bowl team in 2015 had more pieces in place than the first one but benefited from a few key free agent acquisitions. Tolbert was already established as a Panther when in his fourth season in Carolina he earned his second Pro Bowl nod while bulling his way to Super Bowl 50. Ginn became a Panther the second time around in 2015, leaving after one year (one of his best years) in 2013 but signing with Carolina a second time and racking up 10 receiving touchdowns.
The year before the Super Bowl run, the Panthers had added Roman Harper after the Saints parted with their Super Bowl-winning safety. In 2015 they paired him with Kurt Coleman, a journeyman who found a home in Carolina and found the football at a record-setting rate – his seven interceptions were the most by a safety in franchise history.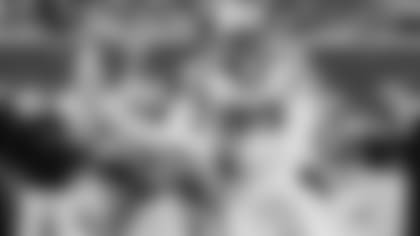 Good teams in between
Between Carolina's two trips to the Super Bowl, the Panthers reached the NFC Championship game in 2005 and were among the postseason favorites in 2008 when they matched the then-franchise record with 12 victories.
Cornerback Ken Lucas began his Panthers tenure in 2005 after four years with the Seahawks and ended it in '08. Chris Gamble eventually passed Eric Davis for the franchise record in interceptions, but from 2005-08 Gamble recorded just one more than the ball-hawking Lucas, who snagged 13.
Mike Wahle arrived in 2005 after eight seasons with the Packers and earned his first Pro Bowl nod in his first season in Carolina. All told he served as Carolina's starting left guard for three seasons.
Bonus: In-season additions
Based on transaction language used by the NFL, defensive end Mario Addison could be considered a free agent addition, having been signed "as a free agent from Washington's practice squad" late in the 2012 season. All Addison has done with the opportunity is steadily climb to fourth in franchise history with 45.5 sacks, including the 10th most in the NFL over the last three seasons (29.5).
Thirteen days before adding Addison, the Panthers made another rare in-season free agent signing that stuck. Graham Gano had been cut by the Redskins in the preseason after two-plus seasons as their starting kicker. He's been the Panthers' starter ever since and ranks second in team history in scoring.