The first round of the NFL Draft claims the lion's share of media coverage this time of year, but in reality it constitutes a small share of what's going on in scouting departments.
The Panthers hold seven picks all told in the draft, and a few mock drafters are now venturing into the second round, where perceived positions of need still play into their thoughts. A safety, defensive end and offensive tackle are Carolina's projected second-round targets from our three mock drafters this week – much like the first round.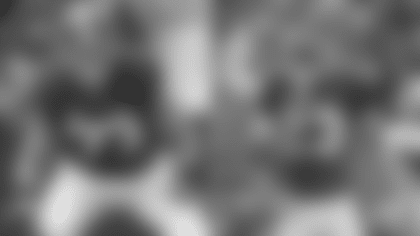 47. S Chauncey Gardner-Johnson
Ryan Wilson of CBSSports.com and Dan Kadar of SBNation.com both tout Alabama offensive tackle Jonah Williams – a common potential target throughout mock draft season - to the Panthers in the first round. In the second round, Wilson likes Florida safety Chauncey Gardner-Johnson for Carolina.
Wilson says Gardner-Johnson answered concerns this past season about his tackling ability and "his coverage ability makes him an attractive option for the Panthers." The second round could bring a frenzy of safety picks, but Carolina could still snag a top-five one at No. 47.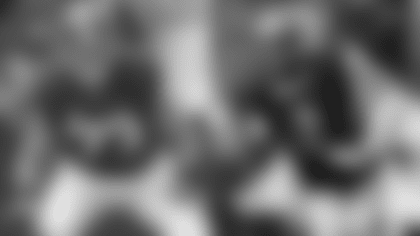 Kadar likes Williams as a prospect too good to pass up at No. 16, and he forecasts Boston College defensive end Zach Allen to the Panthers in the second round. Allen recorded at least six sacks three years running for the Eagles, and he has the size to be a consideration as an interior rusher in obvious passing situations.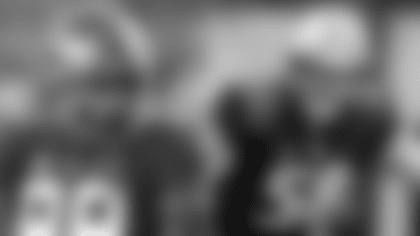 Matt Miller, Bleacher Report
Miller went even deeper this week, unveiling a three-round mock (and the Panthers have two third-round picks). He starts it off with Florida State defensive end Brian Burns in the first round saying he has "the length and flexibility to be a nightmare for offensive tackles."
And speaking of offensive tackles, Miller mentions Kaleb McGary of Washington as a sensible second-round target. McGary has overcome a series of off-the-field challenges, and on the field he was one of the most reliable right tackles in college football the last three years.
In the third round, Miller mentions West Virginia receiver David Sills at No. 77 to the Panthers and Miami defensive tackle Gerald Willis at No. 100 – a potential steal with Carolina's compensatory pick.