Cam Newton's funny. He's sarcastic. He messes with his friends a lot like I do.
It's a side of Carolina's quarterback we've never really seen, and it's one of the numerous examples of how Amazon Prime's "All or Nothing" masterfully takes viewers behind the curtain to humanize Panthers players and coaches.
Newton is the star of the series, of course. That was a no-brainer for the NFL Films production. He leads off the first episode dancing, laughing and singing — an appropriate intro for an audience that may not know Newton as well those who have followed him the past eight years. But for those Panthers fans who have so long wanted something to help silence Newton's critics, this show is it.
Coaching up Ian Thomas in Atlanta, encouraging DJ Moore in Washington, calming down Donte Jackson in Pittsburgh, talking down Devin Funchess after Detroit and quickly morphing into a coach after he's told he'll be sitting the final two games of the season — Newton shines as a leader. As much as you may have supported him before, you'll come away feeling even better about the quarterback come season's end.
Sure, it's a year that didn't end well. You may not want to re-live the seven-game losing streak, but that's the power of sports as the ultimate reality show — even when you know what happens. It's been 200 days since the 2018 season wrapped up, yet it's still neat to re-live the twists and turns. Of course, it also helps that NFL Films is so ridiculously good at storytelling.
(Full disclosure: My name appears in the final credits for a very minimal role I had during the series. But as someone who has a more extensive background in video production than writing things like this, what Films does geeks me out.)
Still, I do have a couple of quibbles.
While the build-up of Jackson's matchup with Antonio Brown before the Steelers game showed the rookie bristling at coaching and veteran advice, it felt like there was a bit too much blame placed on his shoulders for what happened in that blowout loss. And when describing Josh Norman during the game at Washington, he was characterized as leaving Carolina in 2016. That technically happened, but clearly, it wasn't that simple.
Norman actually features in my favorite scene of the entire series when he FaceTimes with Newton and Luke Kuechly in the days leading up to their Week 6 meeting. It's the type of banter many fans may imagine their favorite players have, and it plays out perfectly considering the three personalities involved.
Then there's David Tepper. Talk about personality. The series reinforces the thought that there can't be another owner like him in the league. As we've seen in his year since buying the Panthers, Tepper wants to be an every man. But he's also the every fan. A camera in the owner's box during games shows Tepper cheering, chanting, admitting to nerves and pointing after first downs. Even more powerful are moments when he's watching by himself, like as the final seconds tick away in Pittsburgh.
But the best part of the production is saved for last. The final scene is brilliant television. As the page turns to 2019, so much of what's happening around the franchise right now goes beyond that. Like last season, there will be bumps in the road. But it's going to be one heck of a ride.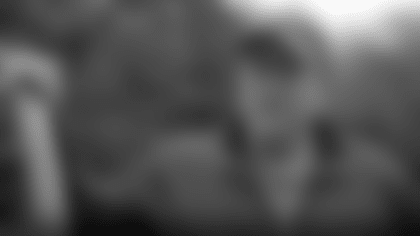 Other random thoughts about the series:
Ron Rivera comes across really well. Want to see him taking charge? Check. Want him to see him getting fired up? Check. Want him to see him connecting with his players? Check.
It was a tough season professionally and personally for Devin Funchess, but he could've handled some things better.
Films could probably follow just Greg Olsen for an entire season and that would be entertaining enough.
Tepper's mom, Roberta, is another star. Give her a show, too.
We think we know what players go through to stay on the field, but it's still incredible to see the pain Olsen and Newton try to manage.
Olsen, Julius Peppers, Ryan Kalil and Thomas Davis are obviously featured as the old guard, but Mike Adams could've used a little more shine. His leadership will be missed in the secondary room.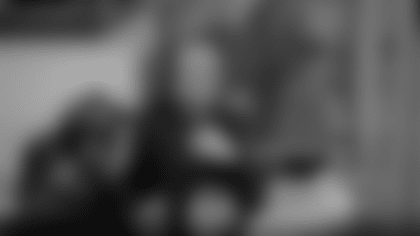 Fans are really going to like peeking into the coaches box during games. Which leads to ...
Norv Turner is who you probably think he is.
So is Christian McCaffrey and Kuechly.
Another brilliant piece of production: taking a ride into work with Newton and the accompanying Peggy Lee song in episode 3.
Going behind-the-scenes of Graham Gano's 63-yard game-winning field goal against the Giants is as good as you'd imagine.
Seeing the T.J. Watt hit on Newton during the Steelers game again and again and again reinforces the belief that there's just no way it didn't affect Newton's shoulder going forward.
In a fantastic scene with Kuechly near the end of episode 8, he stresses the Panthers "were on the cusp." That's not revisionist history. The series reminds how thin the line is from a successful season to 7-9.
It'll take you five hours, 35 minutes and 31 seconds to watch all eight episodes. Trust me – you're going to binge.
––––––––––––––––––––––––––––––––––––––––––––––––––––––––––––––––––––––––––––––––
Amazon Prime members will be able to stream the series via the Prime Video app for TVs, connected devices including Fire TV, mobile devices and online at amazon.com/allornothing. Members can also download the series to mobile devices for offline viewing at no additional cost to their membership.
The series is a global release and available on PrimeVideo.com for Prime Video members in more than 200 countries and territories.