CHARLOTTE — It's easy to be grateful when things are going well.
The key is maintaining that spirit when it's not, when your luck is bad, when people disappoint you, and when things aren't going your way.
And listen, no one is delighted about the way the Panthers are playing at the moment, beginning with, and most importantly, the Panthers and the people who watch them and care about them. So no one expects this Mailbag to be full of happy letters, all peace and joy, and goodwill to all mankind or any of that kind of crap.
But it's also not always all about the football. Center Bradley Bozeman's event last night was a good example of taking a break for a second and appreciating what you have around you, and if you're blessed with good fortune, spreading it around. (And if you're spending any part of your week reading about football on the internet, then consider yourself among the most fortunate one-tenth of one percent of all people who have ever lived and share your blessings with someone like Second Harvest Food Bank or Roof Above.)
So anyway, we'll get back to griping about football and why it's going and has gone the way it has. Plenty of time for that. But promise me when you're done yelling, you'll do something for somebody else, or at least be cognizant of the fact that yelling about football means your actual problems are probably comparatively small.
So, with that said, we have a cornucopia of letters here from which will spring forth a bounty of gratitude. Or something. Let's loosen the belt and dig in.
------------------------------------------------------
Mr. Gantt, I consider myself a longtime and loyal fan. I've been supporting this team since its inception, a PSL owner for over 20 years, and regularly attend home and occasionally away games. I rejoiced during the Jake and Cam years and suffered through the Clausens.
Unlike Cam being an easy pick at No. 1 when drafted, this year was much tougher. The four top QBs all seemed to have different strengths and weaknesses. I think Bryce Young is a great kid, and for all I know, he will be the best of the class. I just don't understand why the physical demands of the position didn't put him behind CJ Stroud, Anthony Richardson, and Will Levis. Smaller QBs can win, but they have to be exceptional at an already exceptional level of competition. Brees and Wilson come to mind. On the other hand, the prototype in today's game is Burrow, Herbert, and Allen, with some athletic freaks like Mahomes and Jackson mixed in.
All draft picks are risky, and No. 1 is magnified regarding that risk. My take is someone very high up in the organization with the initials DT fell in love, and that was it. What the hell is my question? Lol. Here it is - Did David Tepper make the personnel decisions regarding this year's trade-up to No. 1 and Young's selection? If you have to plead the fifth, I understand. — Greg, Waxhaw, NC
Yeah, no, Greg, I don't. But I appreciate your concern for my legal rights.
You know who wanted Bryce Young? David Tepper. Nicole Tepper. Also, Frank Reich. And Scott Fitterer. And Dan Morgan. And Samir Suleiman. And Cole Spencer. And Thomas Brown. And everyone else involved in the process here from the start, from the oldest scouts to the youngest assistant coaches. Also, most of the other teams in the NFL leading up to the draft. Even in Houston, according to John McClain, who has covered football in Texas with distinction longer than I've covered it shabbily here.
(To underscore this point, we also wrote about the whole process. Last fall, when the Panthers were midseason and scouting all the quarterbacks, and Fitterer was making trips to see Stroud and Levis and Richardson, he was asked if there was any quarterback in the class he had conviction on. "Yeah, Bryce Young, but it's not like we're going to be in a position to get him," Fitterer said in the fall of 2022, while Sam Darnold was handing off to D'Onta Foreman and Chuba Hubbard and winning some games, and a No. 1 overall quarterback was the furthest thing from their minds.)
The easy thing to do now is go revisionist history. I'm sure there are people now who would say Stroud was always on top of their boards. That is not consistent with what was said in March and April and May, not ever here or in most other places in the NFL.
Tepper has wanted, and empowered his people, to find an answer at quarterback ever since it became clear that Cam Newton wasn't a long-term solution anymore. They tried free agency, they tried trading for them, they rolled the dice on a mid-round pick, but eventually, the goal was to draft one high and build around him. So that's what they did.
And if you want to believe that there's some shadowy cabal that foisted upon an entire football operation a quarterback they didn't want, I mean, suit yourself. Tinfoil's on Aisle 3. Go make yourself a nice hat for the party. But that's not even remotely what happened here. Source: My two eyes, over the six months from November 2022 through April 2023.
Time will tell whether Young fulfills his promise, and matches or exceeds the early success Stroud has enjoyed in Houston. But if someone tries to tell you that only one person here wanted Young, that person is not telling you the truth.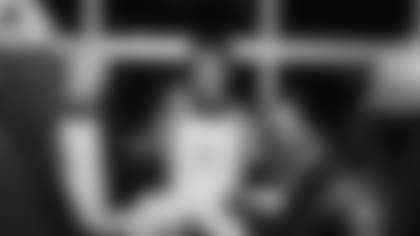 ------------------------------------------------------
What do you think are the biggest issues with this team right now? And I'm just not referring to only scheme and personnel but from a bigger picture. — Nengeh, Kissimee, FL
Well, if you cross bad luck and a ridiculous run of injuries off the top of the list, that's like taking turkey and ham off your shopping list this afternoon.
If you're looking for a more global answer than individual side dishes, I think it's clear that the Panthers are still trying to figure out what they want to be and how to maximize Young on offense.
When Reich hired this offensive staff from a lot of different places with a lot of different ideas, it was with a mandate to not hire a bunch of buddies or people who thought just like him. Thomas Brown's background is in a whole other way of doing offense. (Hiring known commodities is the norm in the NFL, and what Reich did was well outside a standard deviation of what typical staff-building is like in the league.)
That's noble. And perhaps eventually, wise. It also comes with the risk of taking longer to bring all those perspectives together into a coherent whole. In my uneducated opinion, that's at the core of the problem. They inherited a less-than-ideal passing game that demanded a rudimentary approach to offense in 2022. So they took a downhill power-blocking team that one game into the year was without both starting guards from last year and installed a new kind of system. A transition period probably should have been expected, and we've seen what it looks like over the last 11 weeks.
We'll see what it looks like this week.
Against the Cowboys, they were moving Young around in ways they hadn't, experimenting with personnel groupings, and doing different things. That's what you do when what you are doing isn't working.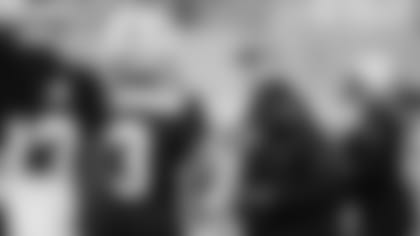 ------------------------------------------------------
Hey, it's your 14-year-old from the Bull City again. I'm just wondering why Frank Reich said at a press conference that he wasn't even considering putting Andy Dalton in. I think that Andy played great against the Seahawks in Week 3 (even though he didn't get the dub), and I think giving Bryce some time to practice and get his mojo back would be great for this team. Now, if we were 8-1, or even 5-4, not wanting to play your backup makes sense because he's getting results. But at 1-8, I don't see the harm in at least letting Andy play one game. Why is Frank so opposed to this? — Miles, Durham, NC
Have I mentioned in this Mailbag before that nothing encourages me more than young people with a sense of curiosity, as long as it comes with a work ethic with which to pursue it? It's the only thing that's going to save the world. So, Miles, congratulations on becoming this week's Friend Of The Mailbag and receiving the appropriate honorarium befitting your youthful sense of wonder.
Also, when you're young, you're not conditioned to understand or appreciate the long view.
There have certainly been weeks when Andy Dalton would have had an easier time of it this year since he has been in all these situations before in his career. He was like the CJ Stroud of his time, the rare rookie starter who enjoyed success from Day 1, going 9-7 with the Bengals in 2011.
(And yes, there were people in Charlotte then who wondered if the Panthers should have gone with AJ Green and Dalton that year instead of drafting Cam Newton first overall while Newton was going 6-10. Everything old is new again. And with all due respect to Dalton's career and medical good fortune, you couldn't find those people in 2015 when Cam was winning an MVP and leading a team to a 15-1 record and the Super Bowl.)
But this isn't about winning games this season. This is about developing Young; he's the future.
And to me, being 1-9 offers you a liberty that being 8-2 wouldn't. If they were 8-2 and Bryce was throwing a pick-six, you'd have playoff positioning in the back of your mind and the knowledge that every game is precious in the front of it. But at this point, you're not going to the playoffs, so what's the next reasonable goal? The 2024 and 2025 Panthers wouldn't benefit from Dalton leading a couple of scrappy wins right now. The 2024 and 2025 Panthers might benefit from Young learning the hard lessons now, which become valuable later.
So, Miles, that's an old person's view of why it makes sense to leave Young in and let him have the growing pains now. It's not as much fun, but it builds character. And the only thing old people love more than curious young people is character-building because it's good for kids with unbroken hearts and limber bodies to experience a little pain along the way.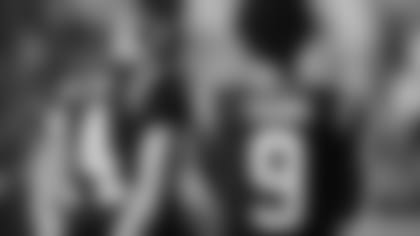 ------------------------------------------------------
Hi Darin. I hope you are doing well. I have been living in the past recently. I've been watching most of the Panthers 2015 season on a popular social media platform. Frankly, I just needed to see my team win some games, even if it's not in the present. It was a nice break from the reality that we're living this season.
As for this week's Cowboys game, I thought our defense did a good job keeping us in the game in the first half, and it was nice to see the long TD drive from our offense. I'm trying very hard to focus on the positives, but the sacks are very concerning. Way too many sacks. Is this solely on the O-line, or is Young not getting the ball out quick enough, or are the receivers not doing a good job of getting open, or are they all to blame? — LeeAnne, Lincolnton, NC
The holidays are a time for nostalgia, so why not? If it makes you happy to watch old games, go for it. I can also tell you there was quite a reaction in the stadium Sunday when Dan Morgan hit the Keep Pounding drum pregame, and Stephen Davis hit it in the third quarter. Those guys were key to the 2003 team, and hearing Davis talk about the impact of Sam Mills' words 20 years later brought it home again.
As for the sacks, yeah, seven is a lot. Way too many. But blaming them all on the five guys up front isn't the correct way to view it. That's not how football works.
The things you mentioned, such as getting the ball out quickly and receivers getting separation, are part of it. So are things as subtle as Young's footwork, and the depths of his drops are also part of it. And scheme's going to be a big part of it too, so the way you align and deploy people matters a lot. Being able to run the ball early and not be down by three scores would also help.
That's a long way of saying it's complicated, way more complicated than saying, "those five guys stink."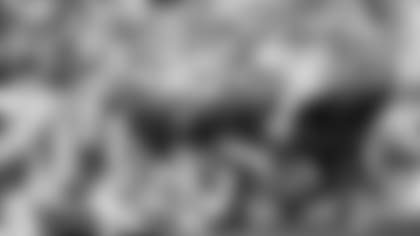 ------------------------------------------------------
For the love of god, you have to stop with the Manning comparisons.Besides the obvious fact that Manning is very much an outlier as far as top-5 pick QBs go in general, you're completely ignoring every single thing besides "Manning lost his rookie year, Bryce lost rookie year". Manning was a gunslinger with a cannon who tried to do too much and consequently threw lots of picks downfield. Young plays scared and has a notoriously weak arm, yet still turns it over on screens (he has more INTs on screens than the rest of the league combined) and check-downs. Ryan Leaf himself was an outlier who couldn't get over his first NFL loss and snowballed from there. Stroud has already bounced back from losses and bad games and came back better. — Jonathan, Carolina Beach, NC
When "notoriously weak arm" isn't even the wrongest thing in one email, we're in business.
Yeah, I clearly stated that Bryce Young is going to turn into Peyton Manning because that's how the transitive property works. Oh wait, there were these three paragraphs right at the top of a 3,000-word story about Manning's rookie year (which is a lot of words to say only a single thing) from the perspective of former Colts GM Bill Polian and quarterbacks coach Bruce Arians.
"To begin with, and to be clear, none of this means Young is going to turn into Manning and eventually become a first-ballot Hall of Famer, a two-time Super Bowl champion, a five-time league MVP, or a 10-time All-Pro.
"It doesn't even mean Young will eventually be good.
"What it means is that what's happening to him now, with the Panthers in a 1-8 funk, with other quarterbacks from his draft class surpassing his body of work, with new questions arising every day, is not determinative either."
The point of talking to Polian and Arians was to hear them talk about the eventual benefits of learning all the hard lessons at once and what you can build from it.
There are a lot of things the Panthers could do to help Young the way the Colts helped Manning. Getting him a Reggie Wayne and an Edgerrin James to go with a Marvin Harrison would help.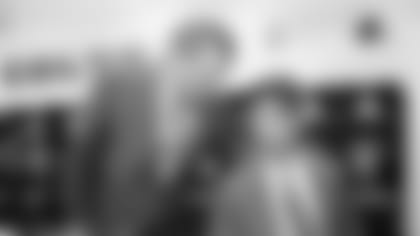 ------------------------------------------------------
Good Friday morning to you, fellow old guy. Hope you are feeling much less old than I am these days (that's going to happen when one builds a four-car garage without any assistance. But I digress).
Great article this week on the similarities between the rookie seasons of our young QB and a young Peyton Manning. Naturally, we cannot assume that Bryce will become as prolific as Manning was, but it could happen. You made the very important point that Manning had some pretty great receivers to grow with.
That got me thinking about our (also young) second-rounder Jonathan Mingo. I've seen some flashes that I like, but he is not having a breakout rookie year. In the spirit of your article, I decided to "do a journalism" and research a bit.
There once was a rookie WR on a bad team. He had a Heisman Trophy-winning quarterback throwing to him but had a very ho-hum rookie year as a receiver. He had 10 catches for 154 yards and zero TDs. He rushed four times for 39 yards. Worst of all, he fumbled the football eight times and lost three of those. In modern times, with the vitriol that spews from social media, the fans would have been clamoring for the team to cut him. Fortunately, the team kept him around. Because he became a superstar, a beloved player on the team, a Hall of Honor inductee. He is Steve Smith.
Is Mingo the next Steve Smith? Probably not. But he is not necessarily the next Keary Colbert, Devin Funchess, etc, either. I look forward to seeing the two of them mature as players together. — Chris, Greensboro, NC
It sounds like Chris has learned the hard lesson about trying to build something all at once instead of gradually. (Pro tip: Do all home repairs gradually, it helps keep the expectations low.)
Interesting comp, but there's actually another receiver I've thought about in terms of Mingo's progression. There was a big, physical guy with speed to eventually be a yards after catch guy once his route-running improved. He caught 25 and 27 passes in his first two seasons while he was in and out of the lineup with a variety of injuries before emerging in his third and becoming a star in his fourth, with 96 receptions for 1,253 yards and eight touchdowns. Went by the name Muhsin Muhammad; maybe you remember him (or were around for his induction into the Hall of Honor a few weeks ago).
But thinking of Polian reminds me of some of the pre-draft talk about Mingo. Polian has actually drawn comparisons between Mingo and a young Muhammad, and if Mingo continues down that path, everyone will be excited to watch him grow. He clearly needs to work on some things, but if he becomes more polished in terms of running routes, he could turn into the kind of complement they desperately need to Adam Thielen.
But Chris' main point is the salient one. Just as it was too soon to call Smith a bust when he was fumbling the ball or Muhammad when he couldn't loosen his hamstrings or elbow his way onto the field past Mark Carrier and Willie Green, it's too soon to say Mingo will or won't be any particular thing.
------------------------------------------------------
Hi, Darin. After looking over the scheduled opposition for the remainder of the season, I noted Carolina's only opponent with a winning record is Jacksonville in Week 17. What should the team be looking to learn about itself during games against this weaker schedule? Would it make sense to increase the playing time of players on the back half of the roster to assess their value in preparation for an off-season of significant changes to the roster?
Do you believe this could provide an opportunity to release players who don't have a future on the roster while claiming players the team has been tracking on other practice squads to get first-hand evaluations? Should this identify one or two players the Panthers want to retain, it could jump-start an off-season retooling impaired by reduced draft picks and limited cap space. — Randall, Branchville, SC
"Limited cap space" shouldn't be as much of an issue this offseason, as they're actually positioned to be reasonably active.
The larger point stands. Other than the 7-3 Jaguars, everyone the Panthers play is .500 or worse at the moment. Then again, the Panthers are 1-9, so guess what those teams are thinking? But yes, it would be helpful to win some games down the stretch. Mostly, they need to show some offensive progress, but getting a couple against your peers would help from a moral standpoint, for sure.
Some of the experimenting with young players happens organically when you have the kinds of injuries they're dealing with this year. It's not ideal, but they've learned a few things along the way. Third-rounder DJ Johnson has looked good in spurts and has the kind of speed and power to be useful in setting edges in the run game. He can continue to develop as a rusher, but the work he's gotten lately has been beneficial. Likewise, they were desperate for safety help when they signed Alex Cook off the practice squad, but he showed signs that he could be a capable spot starter and perhaps something more someday. Dicaprio Bootle was cut by the Chiefs, signed to the practice squad, and has played pretty well when he was thrust into the lineup (he did a creditable job against CeeDee Lamb last week). LaBryan Ray was a guy available to anyone and signed after a training camp group workout. He's become a reliable rotational player on the defensive front.
When you think of it in those terms, they've built up some degree of young depth this year, which should help in the future, though they'd have preferred not to build it in exactly this way.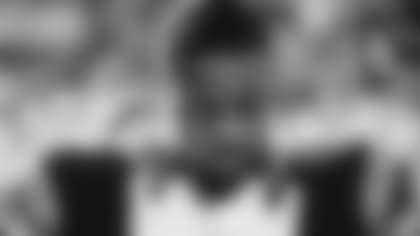 ------------------------------------------------------
The Panthers play out of 11 personnel 90 percent of the time this season, only behind the Rams (92.3 percent). However, the Rams use shifts/motion in 70.5 percent of snaps (third most). The Panthers are all the way down at 29th, 39.3 percent of snaps. (Credit Josh Norris of Underdog Fantasy.)
Is changing to plays that employ more shifts/motions something that can be changed midseason, or do you need a full offseason to implement that kind of change to your offensive playbook? — Ted, Hanahan, SC
Look at the big brain on Ted. Oh wait, he was just copying off Josh's notes. (Also, Josh was a friend of the mailbag before there was a Mailbag. I should send him a shirt for being so cool and smart and overcoming his educational deficits. We don't all get to go to football schools which are also academic powerhouses.)
They continue to work on stuff like that a bit at a time. The rest of this season will likely be about seeing what works and what doesn't and finding things to build on. There's only so much you can add in November and December, but it should continue to evolve.
------------------------------------------------------
As a PSL owner since 1996, I've seen all the ups and downs over the years. That's why I've thoroughly enjoyed the Cardiac podcast, remembering the first Super Bowl year for our Panthers. Particularly moving was the story of Sam Mills and "Keep Pounding." But I was surprised that we never heard from Dan Morgan about Sam at that moment. I remember they were particularly close. I believe Dan was constantly at Sam's bedside near the end. Any thoughts on why we haven't heard from Dan Morgan in Cardiac? I was pleased he beat the Keep Pounding drum before the Dallas game on Sunday. — Omer, Wilkesboro, NC
That's not my project, but the people working on it have done a great job. When you collect as many great old stories, at a certain point you run out of places to put them. And the Cardiac podcast has certainly provided on that front, the kind of deep dive into the 2003 season that only certain people can tell.
Mills was Morgan's position coach, but their relationship went so much deeper. From life milestones to afternoons in a bowling alley, their bond grew over the years. And as Morgan told us in the lead-up to Mills' induction to the Pro Football Hall of Fame, being there for the origination of the Keep Pounding and Mills' speech prior to the 2003 playoff game against the Cowboys — as Mills was actively battling cancer but used it as a moment to inspire others — is burned into his soul.
"Obviously, it's something you always remember; it's imprinted on your mind," Morgan said. "Sam didn't want anyone to ever feel sorry for him. We knew what he was going through, but he never skipped a beat. I also remember how matter-of-fact it was, the way he said it. He was genuine; it was from the heart.
"You could tell how much it meant to him to be there in that moment. It was a little emotional but not like you'd expect. I don't think he ever wanted to be a big deal, but he definitely wanted to make sure he impacted people the right way."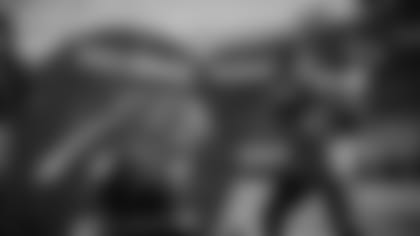 ------------------------------------------------------
When I was 10, I started paying attention to sports, and most importantly, Carolina Panthers football.
(Long break to show extreme passing of time)
Now, I am 16. And the Panthers STILL have not had a winning record. Am I the problem? If so, maybe I should go live on a farm. That would change my personal mindset every weekend. Instead of moping around on Sundays from 1 to 4 PM, ...
I would be chasing my pig, Ink. He likes to run out of the pen a lot. I would be riding my horse and telling aMOOsing jokes to my Neigh-bor. I would be playing Baa-dminton while reading the MOO York Times. Finally, I would be the CIEIO of the local McDonald's restaurant on my farm. (Old McDonald had a farm, ya know).
My question for this week: Have you ever been to or lived on a farm?
Hope these jokes were not too cheesy or corny. — Farmer Zach, Charlotte, NC
So it's your fault. Tempted to go straight to GET BACK TO CLASS, ZACH, but this was actually one of his better efforts of late. CIEIO. I see what you did there. Try the veal.
I didn't grow up on a farm, per se, but I was farm-adjacent in Suburban Hickory. I mean, I had a reasonable perspective on the correlation between plants and animals and food, and fruits and vegetables and the work it takes to produce them.
Why do you think I moved to the city? Hard work is hard. It's much easier to type, even if it means reading Zach's jokes.
I may return to my agrarian roots someday, and as I mentioned after going to the state fair, my plans to become the Turnip King of Mecklenburg County remain.
But I'll be back home later this week, and maybe I'll come back inspired.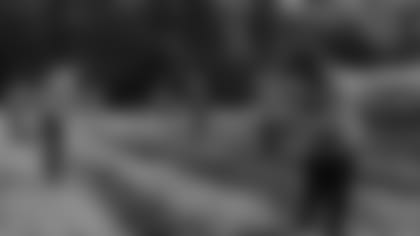 ------------------------------------------------------
Please forward to the team. Cam Newton must go on the wall next year next to Julius Peppers. — James, Gastonia, NC
After the 2019 class, the standard established for enshrinement into the Panthers Hall of Honor was at least three years removed from your final active season. Even if 2021 was his last year (and he apparently hasn't given up on that), he's a year away from eligibility.
But it seems reasonable that it's a matter of time, not qualifications.
Newton's career was unique. He was one of one before that became a thing people said too often. His ability to make plays with his arm and his legs was something we hadn't seen before he arrived. There are newer versions, but he changed the game.
And LeeAnne from Lincolnton up there's re-watching 2015, so she'd likely agree. That was, simply put, one of the greatest individual seasons in NFL history.
I think he's got an interesting case for the Hall of Fame as well. We'll see how that goes but I'm an advocate.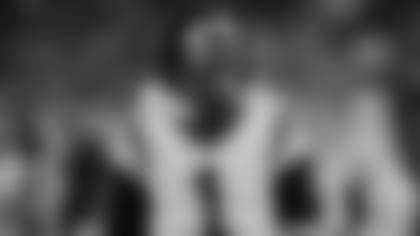 ------------------------------------------------------
Aside from the untimely penalties, Evero's defense has looked incredibly good this year with the very limited health of the starters. He's starting to generate buzz as a head coaching candidate around the league, but I don't know if our defense can afford to lose him. I hate to speculate, but if Reich ends up not being the answer moving forward, is it worth promoting Evero to keep him around? We obviously want an offensive-minded coach to help with Young's development, but I don't know how you can let Evero walk when he's been the best coach we've had in a long, long time. What are your thoughts on trying to keep Evero around? — Grant, Gahanna, OH
There are a couple of levels of hypothetical packed into that one, but obviously, Evero has done a creditable job this season.
To switch traditionally 4-3 personnel to a 3-4 is one thing, to do it with the amount of turnover he's had to deal with is more impressive still. 
He's made the interview circuit and will likely continue to in the future. But as a rising tide lifts all boats, the team's record at this point might limit his options, as other teams rarely clamor to poach talent from 1-9 teams. 
We kind of knew he was good at this in the past, but seeing it up close has been a revelation.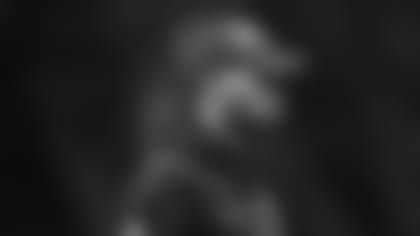 ------------------------------------------------------
I want to thank you for answering my question or, more to the point, replying to my comment. However, sir, your response has sparked a counterpoint and clarification from me. I would like to first apologize from not being more precise and clear with my perception of Mr. Young's level of emotion. I do have a bad habit of being direct and to the point with my speech, but if you do not elaborate, sometimes the point is not made. Your comments sound more like complaining instead of conversation. So please let me expand on the point I was trying but failed to make. I, too, in my own career, am considered a leader of people. When things go wrong on my projects, I too will not lose my head or get too emotional, which will not solve anything. However, I am not in the locker room with these gentlemen or out on the field with the team, so my view is one-sided, and it is from the interviews that I see a man who is a little too calm at this point. I am starting to see a man that just doesn't care enough to show his disappointment. So I ask you for your input. What am I not seeing, sir? — Thomas, Newport News, VA
Thomas likes his quarterbacks to yell and holler and make a spectacle of themselves.
Well, for one, you're not seeing him here in the building on his day off. You're also not seeing the volume of work he's putting in to try to get things better.
But you're also not hearing him peel the paint off the walls from time to time in the locker room, either.
Are his press conferences dynamic, or even always interesting? They are not. But those who have been in there with him have described a different kind of fire from him in recent weeks.
He might not show it on the outside, but those closest to him have no questions about his passion for this team and getting it right. He's not going to show it on the outside, but this might be one you have to take my word for; it's there.
------------------------------------------------------
It's Thanksgiving Week. I know you love Thanksgiving. I can't believe you haven't started going on and on (and on and on) about pie and gratefulness and Arlo Guthrie yet. Is something wrong? — Will, Rock Hill, SC
I could write an entire mailbag about Thanksgiving. I'm not proud. Or tired.
But there's a lot going on at the moment, and we're trying to keep as many plates spinning as we can, as it were.
Speaking of, we're bringing the Happy Half Hour back this week with a special guest just in time for the holiday. Caught up with director of performance nutrition Kate Callaway this week, and she offered her scientific and practical insight into how to create the perfect Thanksgiving plate for both peak  happiness and peak athletic performance. I can't wait to share it. (Also, Kate has a new puppy, and new puppies who sit next to the weight room with all the loud music need new puppy earmuffs, and that is exactly as adorable as it sounds.)
Stay tuned for that, and since Podcast Matt said I couldn't just play Alice's Restaurant and do a spoken-word version for 19 and a half minutes (something something copyright law something something), I can just drop it here and let you enjoy at your leisure.
------------------------------------------------------
And on that note, let's go to the opposite of Arlo Guthrie, the lightning round, brought to you by the patron saint of the lightning round Jeff from Fuquay-Varina, to close it out this week.
What happened to Mr Giovanni Ricci? Also, smoked turkey or ham for the Thanksgiving feast? Hope you and your family have a blessed Thanksgiving. Keep Pounding from Missouri. — David, Farmington, MO
Sadly, Ricci is done for the year. He needed shoulder surgery but has been around the facility rehabbing. When well, he's one of their best special teams players, and they miss him.
Also, re: turkey or ham? Why not both? (We are fortunate, and not just because we get to write about football on the internet.)
Since last year the front line was better using a 4-3 and this year using 3-4 isn't working, maybe they should go back to last year's plan. Your thoughts? — Floyd, Mooresville, NC
If the Panthers have 99 problems this year, that switch ain't one. (Too soon?)
Are we still pretending this isn't a total unmitigated disaster by those in power? Just curious. — Brian, Stony Point, NY
This Mailbag? Words hurt, Brian. Words hurt.
Darin, I just read that Ken Dorsey, offensive coordinator for the Buffalo Bills, was fired. The Panthers need to hire him today. Please write about it and tell the big guy. — Stephen, Charlotte
The Big Guy? You mean Harold Johnson, a true broadcast legend of the Carolinas?
I've always considered the former Bills OC as Appalachian State legend Ken Dorsey. Those two months he spent in Boone as part of carpetbagger Eli Drinkwitz's staff before leaving for Buffalo were memorable indeed.
We all stray from our roots from time to time, but we're all fortunate if we get to go home, too. Which I hope you all get a chance to do this week. Even if you're not traveling, being around your people, whatever that looks like, makes this week what it's all about. Don't take it for granted, not everybody gets the chance.