CHARLOTTE — One of the really impressive things to me about people in the football business is their ability to compartmentalize.
It's such a week-to-week business, with a hundred variables on either side of the ball, that the only way to do it well and maintain your sanity is to focus on the thing right in front of you, do it as well as you can, and then build on it. It's kind of a life lesson, really, and it applies if you're an interim coach or a plumber. When the water begins to get deeper, find the leak and fix it. Then you can start worrying about the carpet.
It's easy and tempting to want to think weeks and months out, and having plans is clearly a good thing. But when you get in a situation in which a game plan or a season begins to go awry, you can't correct it all at once. If the Panthers could wave a magic wand and fix their quarterback position at the moment, a lot of the other things that look one way would suddenly look differently. But that's not really an option right now. So until their quarterbacks either get better (physically) or get better (performance-wise), they have to lean on the things they can depend on.
That's a still-good defense, which could get key parts back this week. That's an offensive line and a running game featuring Christian McCaffrey that's still capable of generating big numbers. That's a group of special teams players that is actually quite good, featuring punter Johnny Hekker – who, I have to add, got a reception in Los Angeles the other day that you'd normally only get if you were Harry Styles or a Pope.
Is this the situation the Panthers would have chosen to be in at the moment? Of course not. But here we are. So let's grab a wrench, go through this mail, and see if we can stop the drips.
----------------------------------------------------------
Please say it isn't so. Are the Panthers thinking of trading CMC? — Debbie, Lincolnton, NC
So after another painful week, the noise around CMC will no doubt get louder in regard to trading for picks. If he stays injury-free, he is hands down our best player. Do we trade our best player when we are clearly struggling, or do we ride it out for a potential pick at the next draft and target a QB who is NFL-ready? If there actually is one. — Graham, Sydney, Australia
Yeah, there was a lot of this in the bag this week, so going from up yonder to Down Under seemed like the appropriate place to start. When you're heading into Week 7 and have spent the last two Mondays changing coaches and shipping out unhappy wide receivers, this is the next shiny thing people are going to latch onto.
I know the internet is full of EXCLUSIVE: FIRE SALE headlines, and all caps and flashing lights always seem to draw a crowd of goobers and rubberneckers, but this one has to be a little more nuanced. Here's what we know:
— McCaffrey is really good at football.
— The Panthers don't have a lot going on offensively other than him at the moment.
— Other people know this too.
Are there vultures circling, calling general manager Scott Fitterer to see if they can get McCaffrey on the cheap? Of course there are. Is it automatic that he gives in and takes whatever someone offers? Of course not. Fitterer's phone rings. A lot. He answers it. He listens.
McCaffrey is a valuable asset and would be for many teams. But he has value here as well, so giving him away for less than a sizable return doesn't make sense.
It's also worth noting that McCaffrey is a pro, and grew up with a dad who changed teams a couple of times. So he knows what could happen, and that just because his name's all over the internet, that doesn't mean he's packing his bags or anything. A lot can happen between now and the Nov. 1 deadline, but unless someone makes a considerable offer, they're not moving their best offensive player just to move him.
And as we talked about last week, speculation about other players, such as Brian Burns or DJ Moore or other young stars, doesn't make any sense either. The Panthers would like to build this thing the right way. Taking away cornerstone pieces at high-value positions would only add another item to future shopping lists. Seems counterproductive.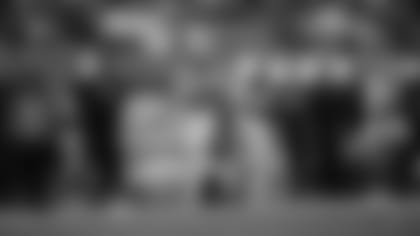 ----------------------------------------------------------
Tell me, Old Guy, what is your analysis of Robbie Anderson, this receiver the Cardinals just traded for? — Jason, Scottsdale, AZ
For one thing, Robbie should be happier than he was when he left here, after getting thrown off the sidelines Sunday night. And that should matter.
Robbie can make plays. In 2020, he made a lot of them. He also made people happy by looking at the Panthers' Sir Purr mascot and asking, "What's that bear doing?"
It went downhill from there.
Robbie got a raise that offseason and then put up roughly half the numbers from the year before. (In hindsight, that contract obviously did not turn out to be a good investment. It's probably worth noting that when owner David Tepper talked about what he was looking for in the future, he mentioned having more balance between a coach and a GM. Connect those two dots if you please.)
Also, Anderson wasn't thrilled to be in an offense that didn't create opportunities for a lot of receivers to get big numbers now. Will he help the Cardinals? He can't hurt. Robbie can still run fast, is better at making plays across the middle than people gave him credit for, and operates well enough in space that he can absolutely help a team that's short on receivers at the moment.
Robbie might not have responded well to a frustrating situation Sunday night, but sideline flare-ups aren't rare, either. I was here when Hall of Famer Kevin Greene went after linebackers coach Kevin Steele, earning a week's suspension. It happens. But then you have to move on, and now Anderson has a clean slate with the Cardinals. Best of luck to him.
----------------------------------------------------------
Darin, It was another hard game to watch as a Panthers fan. Why wouldn't Steve Wilks use his timeouts at the end of the first half? We were playing well at that point, and they were receiving the second-half kick. Seems like the perfect time to try to put points on the board. Oh, well, hope it's a better game this coming weekend against the Bucs. — Paul, Wilmington, NC
Honestly, watching Matt Stafford throw a pick-six to Donte Jackson to give the Panthers a 10-7 lead just before halftime had a lot to do with it, and Wilks admitted as much Monday.
With the way the Panthers are playing offense right now, their best chance to win involves clutching and grabbing and keeping games close and trying to steal something late. That plan worked pretty often for the Panthers during the John Fox years, in particular, when the defense had to carry the weight while they figured out the other side. (The man also said, "a punt is not a bad play," which is also a valuable life lesson).
The Panthers aren't in a position to be swashbuckling right now. So Wilks chose to keep his swashes buckled and his powder dry rather than offering Aaron Donald and Jalen Ramsey and the Rams a chance to make a play of their own to turn the momentum at the end of the half.
----------------------------------------------------------
Matt Rhule had a ping pong table, and in every interview in the locker room, you could hear it. Did Steve Wilks remove it? I hope he did. Also, please follow me on Twitter @PantherPickle — Kenneth, Bristol, TN
First off, don't tell me what to do. Any number of bill collectors, nutritionists, high school teachers, and former editors would tell you that's a spectacularly terrible way to modify my behavior — practically guaranteed to create the opposite effect. My wife's smart enough to know that the only right way is to make it seem like it was my idea, at which point it becomes a wise and correct and noble thing to do, a decision which others should obviously emulate.
Also, when I come to the internet for leisure, I enjoy all the high-quality table tennis content I can find, so since you're a man who clearly hates fun, Kenneth, I'm not sure what's in it for me in this (otherwise polite) request.
Ping pong tables are the new Rorschach tests, in which one sees whatever one is looking for, and that explains more about you than it.
If a team is winning, the ping pong table symbolizes fun and fellowship and camaraderie and chemistry, which is essential to the result. If a team is losing, ping pong tables are the most hated thing in sports — a distraction — which keeps players from otherwise spending all their time preparing for the next opponent. (And if we learned anything from Cam Newton's hats, it's that players are obligated to wire their eyes open to watch film 24 hours a day, and that anything resembling fun or personality is tantamount to sedition because football is a very serious thing to be taken seriously by serious people.)
Which is a long way of saying no, Kenneth. The ping pong tables are still there. Players still enjoy games with their teammates in their spare time. Wilks has not banned fun. And because I am pro-fun and will not be bossed around, I am (politely) declining your request for a follow at this time.
----------------------------------------------------------
Hey Darin! After listening to the game yesterday, I have to say that I weirdly don't feel as doom-riddled as I did after last week. I wouldn't say I'm hopeful, but I heard flashes that made me feel like maybe, just maybe, we have a few of the pieces that could entice a promising head coaching prospect to the Queen City. Of course, I still have a question. In the history of our team, we've had five head coaches and two interims. All seven of those men had extensive backgrounds on the defensive side of the ball. I love Steve Wilks; as a person, coach, and leader he looks the part in every way, but seeing as our issue is not the defense, wouldn't it make more sense to hire someone that has a resume built on the other side of the ball? — Nate, Grand Prairie, TX
Speaking of behavior modification Nate, I hope Lukka the Mailbag Dog continues to chew on all of your hats. (Lukka remains a good dog, one of the best.)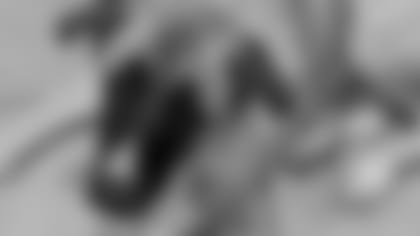 There are a couple of things we know to be true about coaching searches. Generally, if the last guy was fat, the next one will be skinny, meaning the opposite of whatever you just had is what you usually end up with.
Offensive coaches are all the rage, and everyone wants a Sean McVay or a Kyle Shanahan, or a 12th President of the United States like Zac Taylor.
But a couple of things stick in my brain about that. First, everyone's looking for one of those, so the law of supply and demand dictates that the ones available are at once picked over and more expensive. Looking for the next big thing has led to a lot of next next things.
Also, someone once told me that at their core, offensive coaches are problem-creators, who draw up plans so smart that no one could ever stop them. Defensive coaches, on the other hand, have to be problem-solvers by nature. That's helpful when facing a bright young offensive mind, or when one of your players says something unfortunate on the internet, or the traffic's backed up on the way to the airport, or all your cornerbacks get hurt one week, and you need to figure out which safety can play another position.
(I also think special teams coaches are criminally underrepresented in the head coaching ranks, because those guys know how to communicate with the entire roster, and their entire job is changing tires on moving cars. John Harbaugh, the third-longest-tenured head coach in the league, in his 15th year with the Ravens, would agree with me.)
----------------------------------------------------------
Hi Darin! My name is Zach, and I am a 15-year-old student at Providence Day in Charlotte. My question is: What are the odds of landing Sean Payton, and what is the price we would have to pay for him? — Zach, Charlotte
Nothing makes an old happier than a chance to explain how the world works to a young. Welcome, Zach.
And if there's anything the NFL likes more than hot young offensive coaches, it's hot old offensive coaches.
Sean Payton's great at his job and will have his pick of them when he wants to get back to it. But the Saints still control his contractual rights, and they're not giving them away. So if a team wants Payton, they're going to have to trade something for him.
It's reasonable to think after spending most of his career with Drew Brees and "retiring" after a year of playing Not Drew Brees, he's going to want a quarterback wherever he goes. So his next team will either have to have one already or have the means to acquire one. And the Saints aren't going to do a division rival any favors. So if a hypothetical divisional opponent was hypothetically interested (NFL teams can't comment on players or coaches under contract to another team), it would likely cost that hypothetical team the hypothetical stuff it would take to acquire the hypothetical quarterback to make Payton interested in coming. Hypothetically.
That's a long way of saying I wouldn't expect it. Now get back to class, Zach (and thanks for reading the 'Bag, it's way cooler than Latin or coding or whatever you kids study these days).
----------------------------------------------------------
Random: Who was the first long snapper for the Panthers? — Austin, Rock Hill, SC
Austin here sent me this question last Monday morning, right before some other stuff got me busy for the next eight or nine days.
But because this one's fairly easy, I didn't mind answering it.
The first Panthers long snapper was the esteemed Mark Rodenhauser (who made an appearance at the recent Panthers Legends event to honor Sam Mills during Keep Pounding weekend). And I remember that off the top of my head because there haven't been that many of them. Four long snappers have handled the job for 27 of the franchise's 28 years.
Rodenhauser was an interesting cat who told funny stories and did his job capably and well for the first three seasons. Then somebody got the big idea to draft a young gentleman named Jerry Jensen because he could actually play linebacker too, and that didn't even last the full 1998 season. He was replaced midyear by Danny Villa, and 1999 brought the dawn of the Brian Kinchen era. He snapped until Jason Kyle arrived in 2001, and in 2009, the Panthers traded a conditional draft pick for some guy named JJ Jansen.
As you might realize, Jansen has been here ever since, and has said he wants to do it for another four or five years. At this point, I have no reason to believe the 36-year-old Jansen will not be flinging perfect snaps and telling snappy stories until all of us have left this mortal coil.
And because, like Jansen, I could stand around and talk all day about long snapping, I'm making Austin this week's Friend Of The Mailbag and getting the appropriate honorarium on the way to him soon, so he can be the coolest former long snapper in his neighborhood.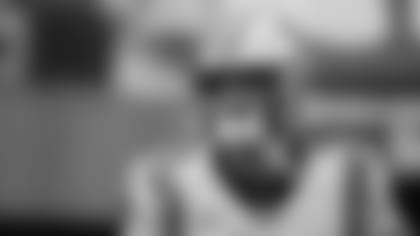 ----------------------------------------------------------
May I just frolic in the shallow end while everyone else deep dives into the obvious questions of an active week? The Panthers used to have a publication called the "Panthers Roar" magazine, and said magazine had a segment called "Where are they now?" that would highlight former Panthers and what they were doing post-football. Can we get something like that back on Panthers.com in the offseason? — Rich, Mount Olive, NC
Thanks, Rich. We were actually just talking about this in one of our high-level intra-departmental synergy meetings where we talk about win-wins and net-nets. And even if we weren't, I am not above stealing a good idea.
There are a number of former Panthers doing some cool things now, and bringing you some of those stories is definitely something we plan to do.
For instance, you wouldn't believe that ____ is ____ right now, ...
(In our meetings, we call that a tease.)
----------------------------------------------------------
Looking at positives from this year thus far, it's great to see the offensive line fixed and consistent. After all of those different starting combinations from last season, it's fantastic seeing the same five across the line for every snap thus far this year. Which prompts my question this week: Before final roster cuts, they'd shipped off Dennis Daley to Tennessee, and teams are always looking for depth up front. So do you feel it'd be beneficial for the team to trade away some of their depth players who are in a contract year this year for more draft collateral? Still feels weird asking that after last year's struggles up front. — Eric, Brick, NJ
After last year, when they needed more depth than they could ever get their hands on, this is a weird problem to have.
I could see other teams being interested in players such as Cameron Erving, Bradley Bozeman, or Michael Jordan. Those guys have all started in the league and performed capably.
But again, the Panthers are also close enough to the memory of 2021 that they probably wouldn't go too far swapping out parts. Would they consider it? They consider everything. But they like having depth for a change too.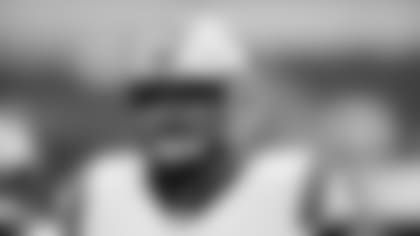 ----------------------------------------------------------
What's up with Matt Corral? — Janie, Rock Hill, SC
Not much; he is still out for the season with a preseason foot injury that keeps him from being a part of the current quarterback derby.
Although, I did a journalism the other day and found out he has at least graduated from the little scooter device he pushed around to keep weight off his foot to a crutch.
That's something, right? Small steps forward still count as progress.
He's still in meetings, still learning about the NFL, and always with a smile on his face.
----------------------------------------------------------
Let's go lightning round to close it out this week:
Instead of focusing on everything that is wrong with the world of Panthers football, I would rather see if you could help me answer a question. With all the talk of certain Panthers players being on the trading block, what exactly does this block look like? Is it like an online marketplace where you post a picture of a player and the desired price? Is it more like a classified ad with a brief description and a phone number? Is there an NFL group chat among the 32 GMs? Please tell me it is something better than emails and phone calls like the rest of the boring world conducts business. I wait to be enlightened. — Justin, Bryant, AR
It's a little like Nextdoor, except with fewer snakes. Actually, come to think of it, it's a little like Nextdoor.
I know you enjoyed seeing Nathan Gray open for Frank Turner, so my question is, will you be seeing Nathan next Tuesday night at Snug Harbor in Plaza Midwood? — Dave, Huntersville, NC
Frank Turner sings some of my favorite songs and puts on my favorite live show, but I love just about any concert, for the communal spirit that only happens in the room where art is being made, as long as it's made with energy and sincerity. And Nathan Gray (who opened for Turner at the legendary Grey Eagle in Asheville in 2021) is high-energy and sincere in the way I enjoy. It's a long way for me to drive to get to Snug Harbor, but I may just have to put that one on the calendar. Thanks for the reminder, Dave.
My Panthers questions won't really do any good with the season going off the rails, but as far as Charlotte goes, what restaurant and wine bars do you recommend? — Jeff, Henderson, NV
Tom was born in Minnesota, the son of a newspaperman, but he's now as much of a Charlottean as he is still a newspaperman. He may not be from us, but he's of us. And if it's cool enough for Tom Sorensen, it's as cool as Charlotte gets.
That defense is gonna kill me, but until then, I have to believe we're ACC Championship bound. Thanks for all your writing, even in these dark days for the Panthers. — Jonny, Chapel Hill, NC
The only thing I like more than an unexpected Tom Sorensen sighting is closing the show by bringing the joke back around to the top.
So speaking of drips that need fixing, Jonny the Tar Heel fan is back, everybody.