CHARLOTTE – Captain Munnerlyn and Corn Elder don't typically play as much outside cornerback as they did Sunday against Seattle, but when rookie starter Donte Jackson left the game with a quad injury after one play, that's what had to happen.
"We all get paid a lot of money to play this game. You have to step up and make plays," Munnerlyn said following Carolina's 30-27 loss. "It ain't no excuse."
Munnerlyn is Carolina's traditional nickel, but he and Elder had to play some on the outside to help Carolina cope with the loss of Jackson, who has started every game on the outside and was going to shadow speedy Seattle wideout Tyler Lockett.
"We ended up playing a little more of our big nickel package to try and take some of the pressure off those guys," head coach Ron Rivera said. "But unfortunately you get down to crunch time and you want to do certain things – you've got to leave them out there."
Crunch time came and the Seahawks went after Elder and Munnerlyn with deep balls.
First, with Seattle facing fourth-and-3 with 3:33 remaining, quarterback Russell Wilson launched a pass down the left sideline for wide receiver David Moore, who was matched up one-on-one against Elder.
Elder was in good position, but he never attempted to locate or make a play on the ball, and Moore hauled in a 35-yard touchdown pass to tie the game 27-27.
"We were in man-to-man and I felt like I was in good coverage," Elder said. "I just have to turn around and play the ball. Russell Wilson is a great quarterback and he threw the ball right on the money."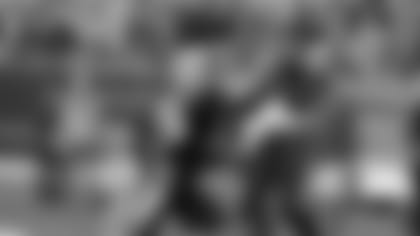 Did Elder, a second-year player with just a handful of games under his belt, feel as though he was being targeted?
"I guess you could say that," he said.
Here's what Seattle head coach Pete Carroll had to say: "It was a great job by Schotty (Brian Schottenheimer) and Russ to make sure that we went after the new guy. It's always about matchups and they were on it."
Munnerlyn, on the other hand, has a ton of experience. But young or old, you can be victimized in this league by a quarterback like Wilson.
On third-and-5 with 1:07 remaining, Wilson avoided the rush and found time to fire a long ball for Lockett, who improvised and ran deep once Wilson extended the play.
Said Lockett: "I was trying to maneuver around the defensive backs, and I just went deep. I saw nobody was deep so I went deep. The defensive back kind of judged it wrong a little bit which allowed me to be able to come down with it."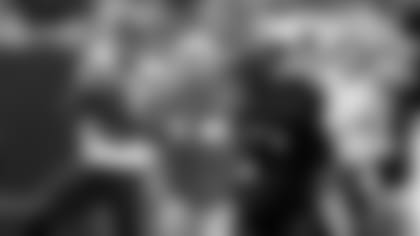 Munnerlyn picked up Lockett in coverage and, like Elder, thought he was all over it. In fact, Munnerlyn briefly stutter-stepped in anticipation of getting his hands on the ball for a game-sealing interception.
"I thought I was playing it perfect. It was a little scramble drill," Munnerlyn said. "I saw the ball and said, 'Oh yeah, I've got a chance to make a play.' It just kept floating and kept floating. He threw a great pass."
The ball floated right into the waiting hands of Lockett for a 43-yard gain that set up the game-winning field goal as time expired.
"Big plays. Balls over the top," Rivera said. "Can't allow big plays over the top."
A defense has to be vertically secure, especially in pivotal late-game situations.
The Panthers were not, and it cost them dearly.
"That's football, the game is going to boil down to three or four plays," Munnerlyn said. "I've been taught that since I was a little kid. When those plays come you have to win your share, and we didn't."