PHOENIX — Jaguars coach Doug Pederson has seen first-hand the way Frank Reich works with rookie quarterbacks.
So if the Panthers draft one first overall — which seems like quite a good possibility — Pederson believes he'll be in good hands.
Reich was Pederson's offensive coordinator in Philadelphia when they drafted Carson Wentz. Wentz was good enough his second season to finish third in MVP voting and earn Pro Bowl honors during an injury-shortened season, throwing 33 touchdowns and just seven interceptions in 13 games.
"His demeanor," Pederson replied quickly when asked what made Reich good for that situation. "He's played the position; he knows how it operates. He's a quarterback mind. And he's wired the right way. Having played quarterback in this league as he has, all of those things.
"I saw that with Carson Wentz when we drafted Carson, and Frank was with him for two years, and I saw what he did with Carson. He's just the right guy. He's the right guy for any young quarterback if they elect to go quarterback. He'll pour everything he knows into that person, and they'll have success."
The 6-foot-5 Wentz was also one of the larger quarterbacks at the time, and Reich has always coached larger ones as opposed to smaller ones (which is a storyline since they're considering Alabama's 5-foot-10 Bryce Young). But Pederson suggested that was as much about the law of supply and demand as a hard-and-fast preference for bigger players at the position. Of course, he has the 6-foot-6 Trevor Lawrence, but there are a lot more quarterbacks in college who don't fit the traditional size expectations.
"Probably the fact a lot of your quarterbacks aren't as tall anymore," Pederson said. "They're in the 6-foot to 6-2, 5-10, 5-11 range, but they're more athletic; they can move. They come from systems in college they've been able to utilize those strengths.
"Looking back, Frank and I were in the NFL about the same time; quarterbacks were tall, bigger, and we didn't move as well as these guys can move today. It's a little bit of a product of all of that. Other than our guy, who's a giant back there, but he's athletic and can run, he's tough. But I think the quarterback position has changed over the years."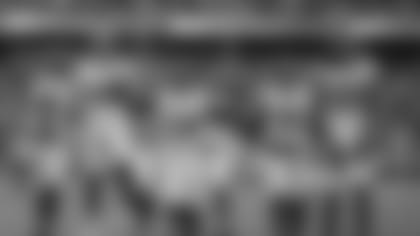 — Bengals coach Zac Taylor was asked about veteran safety Vonn Bell, who the Panthers signed early in free agency. And he had nothing but praise for the guy he coached for the last three seasons.
"A consistent player, who's going to show up and be the same guy every single day," Taylor said. "He's been a winner on every team he's ever been on. They're getting a high-character player at safety."
Bell picked off Chiefs quarterback Patrick Mahomes in overtime of the AFC Championship Game to lead the Bengals to the Super Bowl after the 2021 season, and had four interceptions and two forced fumbles last year.
"He's going to help those guys grow around him," Taylor said. "But he made a lot of plays. He was a big part of about every play we made two years ago in that championship run, made a lot of plays for us this year, lot of interceptions, and forces fumbles.
"He's a good tone-setter. He's a great player."
The Panthers plan to pair Bell with veteran Xavier Woods in the back of the secondary, allowing them to use Jeremy Chinn in a more flexible role.