(Editor's note: With the 2021 NFL Draft coming up next week, we're taking a daily look at the different paths the Panthers could choose with the eighth overall pick. Think of this as an argument for a particular position, rather than a prediction.)
CHARLOTTE — It's one thing to fill in a blank spot on a depth chart.
It's an entirely different thing to find an answer at a position.
So for the Panthers, there's an opportunity with the eighth overall pick in the 2021 NFL Draft to find some ability (and they'd hope stability) at the left tackle position, something they haven't had in a long time.
The Panthers started four different left tackles last year, none with particular distinction. Russell Okung started seven of those games, Trent Scott and Greg Little four each, and Michael Schofield the last one.
That continues a trend of transience at the most important position on the offensive line.
Since Hall of Honor member Jordan Gross retired after the 2013 season, the Panthers have used 14 different starters at left tackle, again, none with particular distinction.
Getting full seasons or more out of Michael Oher (19 starts), Matt Kalil (16), Byron Bell (15), Chris Clark (13), or Mike Remmers (13) seemed like relative calm. But they've also used Dennis Daley (9), Little (7), Okung (7), Scott (4), Daryl Williams (3), Taylor Moton (2), Marshall Newhouse (2), Schofield (1), and even David Foucault (1).
That's no way to build a consistent line, or keep a quarterback consistently secure and able to run an effective offense.
Coincidentally, Gross was the eighth overall pick in 2003. Sometimes the signals the universe sends you are subtle. Sometimes they hit you in the face with a board.
Picking eighth this year could give the Panthers a shot at the top two tackle prospects in the draft.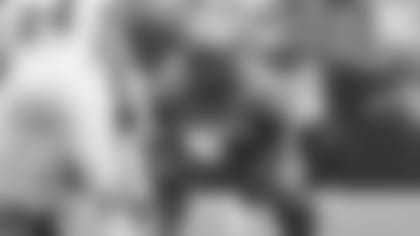 Oregon left tackle Penei Sewell could be gone, but if he's on the board, he's the kind of player you run to the podium to select, rather than walk.
But the Bengals could (and probably should) make that a moot point with the fifth pick. The need to protect quarterback Joe Burrow is obvious, despite adding veteran tackle Riley Reiff to bookend with 2019 first-rounder Jonah Williams (who has started 10 games in two seasons because of injury). That doesn't mean they're guaranteed to take Sewell, as there's a possibility they pair Burrow with LSU wide receiver Ja'Marr Chase, and the Bengals could use playmakers as well.
If Sewell gets past the Bengals at five, he could slide right into the Panthers' laps. If he doesn't, they still likely have a more than solid option.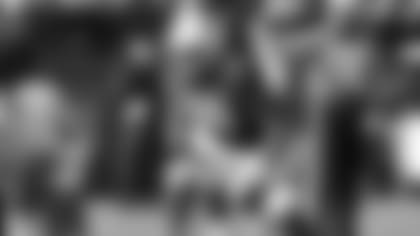 Northwestern left tackle Rashawn Slater also projects to be the kind of top-shelf starter the Panthers haven't had since Gross. Slater also opted out in 2020, but his work in 2019 against Ohio State's Chase Young earned high marks, and put him on the trajectory to be a top-10 pick.
There are those in the scouting community who think Slater could eventually find his home at guard. He doesn't have ideal length for a tackle, but he is athletic enough to play the position well, and his college film suggests he can do it against the kind of pass-rushers he'd see in the NFL.
But in a deep draft, the Panthers might also try to find help for the offensive line later. Whether it's trading back from eight to the middle of the first round (where Virginia Tech's Christian Darrisaw would be an option), or simply beginning the search in the second round at 39th overall (and hoping players such as Alabama's Alex Leatherwood or North Dakota State's Dillon Radunz among others are still there) they clearly need to find help.
While they brought back guard John Miller, and signed veteran guard Pat Elflein and swingman Cameron Erving in free agency, Panthers head coach Matt Rhule has also talked about the need to get younger on offense this offseason.
They spent every draft pick last year doing the same thing on defense, and while they might not take that kind of wholesale approach to the offensive line, you could easily justify using multiple picks there.
All you have to remember would be Rhule's own words when asked about the Buccaneers and Chiefs prior to the Super Bowl, when he talked about "elite quarterbacks, with really well-invested offensive lines."
"Look at Tampa Bay's offensive line," Rhule said in January. "You have the highest-paid center, you have a first-round draft pick, a second-round draft pick, another second-round draft pick. A really well-invested offensive line and a ton of weapons."
The Panthers have a sufficient stockpile of skill position weapons at the moment.
What they don't have is quantity on the offensive line, or the kind of quality at the most important spot that they used to be able to take for granted.