Cam Newton and Tom Brady sharing the same field? It's a quarterback driven league, and those two certainly drive it.
But there's a lot more to Friday's "dress rehearsal" preseason game than the performance of those two star signal callers.
Here's a look at some matchups of interest.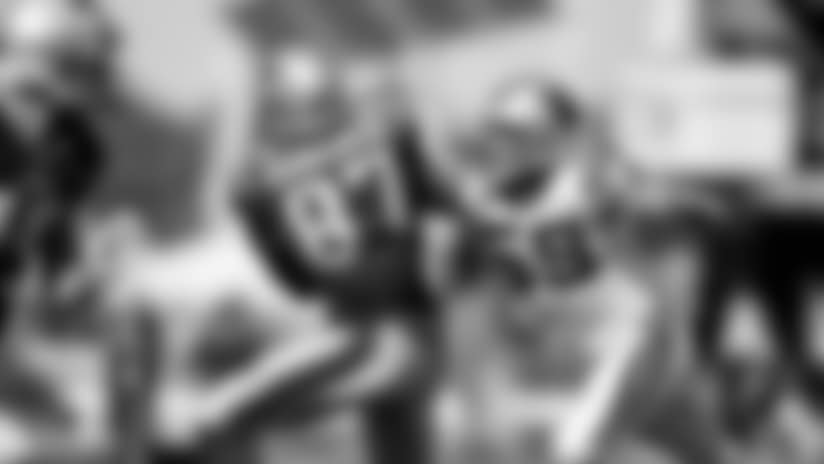 LB Luke Kuechly vs. TE Rob Gronkowski
This is an obvious one, so long as Gronkowski actually plays. Arguably the best coverage linebacker in the game going up against arguably the toughest cover at the tight end position. Kuechly and Gronkowski have waged some battles in the past, and it's a marquee matchup in every sense – preseason or not. But Gronk hasn't played yet this preseason, and we'll have to wait until game time to see if New England gives him the green light.
LT Taylor Moton vs. DE Adrian Clayborn
With Matt Kalil recovering from arthroscopic knee surgery, Taylor Moton will get his first career start at left tackle. This will be a good test for the 2017 second-rounder, as the veteran Clayborn is coming off a standout performance against the Eagles where he caused constant pressure and recorded a strip-sack.
There's always a spotlight on left tackle, but Carolina's situation on the right side is just as important. Jeremiah Sirles is slated to start at right tackle as a result of all the injuries up front. Sirles was originally competing at guard, but he has experience at right tackle, starting nine games there for the Vikings in 2016.
Injuries to the O-line have been a major cause for concern. Can Moton and Sirles calm the waters? All eyes will be on Cam Newton's protection tonight.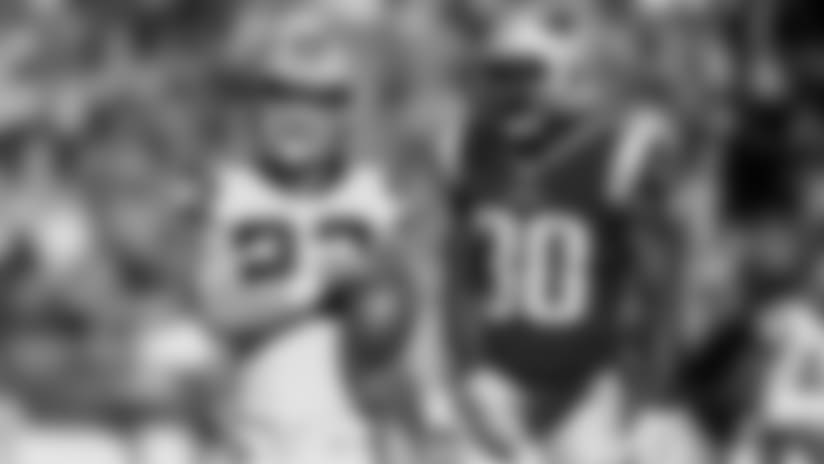 RB Christian McCaffrey vs. Patriots defense
McCaffrey got everyone's attention with a 71-yard touchdown run on Carolina's second play from scrimmage last week against Miami. What does he have in store for an encore?
The Panthers have been determined to get and keep McCaffrey involved. In 36 snaps for the starting offense so far this preseason, the former eighth overall pick has touched the ball 15 times. But we know Bill Belichick has a reputation for taking away an opposing teams' top weapon. Something's got to give.
DE Mario Addison vs. LT Trent Brown
As Panthers fans know, Addison is one of the most explosive edge rushers in the NFL. He's smaller than your typical 4-3 defensive end, but he's got the ability to convert that speed into power. Brown, who is replacing Nate Solder (departed for the Giants) as Tom Brady's blindside protector, checks in at 6-foot-8 and 380 pounds. Yeah, he's a large individual.
Guys at that massive size often don't have the foot speed to handle a twitchy rusher like Addison, but the Patriots are hoping Brown can do the job.
WR Devin Funchess vs. CB Stephon Gilmore
Funchess has had a pretty quiet preseason, with two catches for 19 yards through two games. That's not alarming by any means considering the limited reps so far for the starters, but it would be nice to Carolina's "X" receiver get into a groove in tonight's dress rehearsal. Funchess was key in the Panthers' 33-30 victory at New England last year, reeling in seven grabs for 70 yards and two touchdowns against a Patriots secondary that was in disarray.
Funchess did most of that damage against Malcom Butler, who is now a Titan. That means Funchess will see a lot of Gilmore this time around. Gilmore is a widely respected corner with the size to really challenge Funchess at the line, and the Rock Hill, S.C. native will surely be eager for this matchup.