CHARLOTTE — The Panthers entered the offseason with two main priorities in improving the roster — they needed to add at quarterback and offensive line.
But before they did either of those things, they made significant upgrades without adding anyone who will play a snap this year.
When the Panthers enter training camp this week, they'll do so under the tutelage of a more experienced coaching staff, which took several key moves to assemble this offseason.
They added three assistants who have served as head coaches in the past, providing needed experience to a team that's still young and developing, along with key hires in spots that needed attention.
It was a significant step for Panthers head coach Matt Rhule, who said this offseason he felt comfortable handling more of the administrative parts of his role because he hired coaches he trusts to handle the football.
"I think the personalities are all coming together in a really nice way," Rhule said of his new group. "I really like the staff. They're enjoyable to be around. I think the guys who have been here have done a lot of legwork to get us to this point, where we are right now. The new coaches have been nothing but great."
The changes were numerous, and gave this staff more NFL gravitas.
Rhule's first Panthers coaching staff in 2020 had a combined 72 years of NFL experience when they walked in the door. This staff has a combined 151 years of experience, with 10 coaches with 10 or more years in the league (and that doesn't count all of new defensive line coach Paul Pasqualoni's years in the college game, including as a head coach).
From former Panthers defensive coordinator and Cardinals head coach Steve Wilks coaching the secondary, to Chris Tabor (who had a one-game stint as interim head coach with the Bears) coaching special teams, to former NFL lineman and longtime Packers assistant James Campen overseeing the offensive line (which saw the additions of a first-round pick and two priority free agents because they needed the help), the Panthers have brought a lot of new ideas to the staff.
Rhule said that because Wilks and defensive coordinator Phil Snow had many connections in the game, they "see things the same way." But many of the new hires came with established resumes of their own, and that's important.
"We didn't hire anybody we didn't think was an adult," Rhule said. "You never want to be around people that are just yes men. You want to be around alphas, leaders, people with great ideas. At the same time, we're going to debate, we're going to argue, we're going to do all those things. But when we decide something, we're going to carry it on out."
"We try to operate as coaches with the concept of 'Why?' all the time. You have a great idea? Why do you want to do that? If someone can articulate it and it makes sense, we do it."
Nowhere on the staff is the change more profound than on offense, where former Giants head coach and longtime coordinator Ben McAdoo was brought in to bring a new look.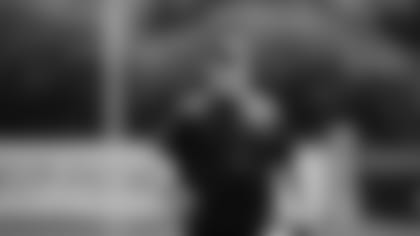 The Panthers were 30th in the league in total offense last year, after a year of instability which saw a midseason coordinator change, injuries to key players (Christian McCaffrey played just parts of seven games), and constant shuffling up front (14 different starting offensive line combinations in 17 games).
So while the quarterbacks will get all the attention once camp starts, the offense as a whole has been taken down to the studs as they try to build again.
"I know we shook things up," Rhule said. "Ben came in, and he started from scratch. This is that offense that he brings. This is what he's done."
And changing the face of the staff was Rhule's job, and should put the Panthers in a better position to instruct and adapt when they get to camp.