CHARLOTTE — The Panthers didn't need any reason to extend Taylor Moton beyond the fact he's really good at football.
Then again, they didn't need any reason to swing five trades and choose 11 players during the draft beyond the fact the roster needed more than a little fiber.
Thursday's signing of their standout right tackle to a lucrative contract that will keep him here through the 2025 season fits with the plan they've followed throughout the offseason, and the one which is becoming a hallmark of how they do business.
Signing Taylor Moton when they did gives the Panthers the thing they value most — options.
For one thing, it secures their best offensive lineman, and helps as they transition to a younger group up front this offseason. They also have a pretty good idea that money won't change the way he plays. Moton's an example of the way they want to do the daily work, and his consistency is what they want the entire roster to emulate. Moton is also exceptional at his job on the right side, and if they find a suitable left tackle, he can stay there and be excellent. If not, he's taken enough snaps on the left that he's at least an alternative there if the others aren't working out.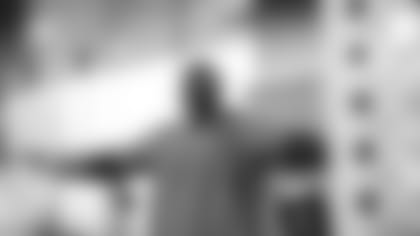 But beyond his work ethic and his play — which again, justifies the deal on its own — the extension could help in other ways.
Even with the big numbers attached to the deal, Moton's new contract also provides some immediate salary cap relief, since the first-year number comes in south of the $13.754 he would have counted if he stayed on the franchise tag this season.
With the savings, the Panthers have a number of alternatives to work on the roster for 2021 and beyond.
Now that Moton's crossed off, they don't have a too-long list of significant free agents next offseason. But it's not an inconsequential list.
Getting Moton's deal done could provide the room needed to adjust/extend wide receiver Robby Anderson's deal. Cornerback Donte Jackson's also entering the final year of his contract, and depending on how he plays this year alongside Jaycee Horn and A.J. Bouye, Jackson could be in line for a new contract. Pass-rusher Haason Reddick coming here on a one-year deal also sticks out as an eventual item on the to-do list.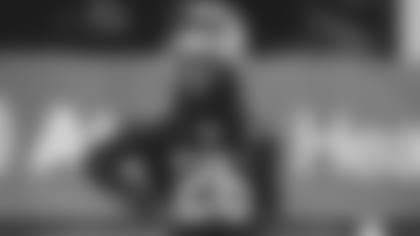 But they could also start thinking longer-term, which they should probably do soon anyway.
They picked up the fifth-year option on wide receiver DJ Moore's contract in May, which secures him through the 2022 season. Eventually, he's in line to get paid much more than that $11.1 million option. Wide receiver deals aren't getting any cheaper, so thinking ahead to what Moore's next deal might look like (soon if not today) might be an option worth considering.
And options are always the key here.
The Panthers are still carrying a significant amount of dead money on the cap (over $42 million this year) for players no longer here. The largest chunk of that comes from quarterback Teddy Bridgewater, who was shipped to Denver after one year of a three-year deal.
Overcommitting to unknown commodities (at least ones who aren't clearly part of the foundation) is an expensive lesson, but it's apparently one they learned.
This offseason, Reddick and defensive tackle DaQuan Jones and cornerback Rashaan Melvin came in on one-year deals. Quarterback Sam Darnold (after his option was picked up), Bouye, Cameron Erving, Morgan Fox, Dan Arnold, Denzel Perryman, and wide receiver David Moore have two-year contracts. Offensive lineman Pat Elflein was the only free agent acquisition to get a deal longer than two years.
That gives the Panthers time to decide if those new players are part of the long-term answer here, without exposing the team to more potential sunk costs against the cap if they're not.
In fact, the entire roster is built to limit their exposure to paying for other people's decisions. There are 31 players on the roster whose contracts run through 2023 or beyond. Only five of those players (Moton, Christian McCaffrey, Shaq Thompson, Brian Burns, and Christian Miller) were acquired before head coach Matt Rhule was hired.
The result is a younger team, a leaner salary cap in future years, and team built almost entirely on one set of blueprints.
And, as became evident during the draft, it's a roster designed to give them maximum flexibility.
Keeping Moton around was an easy call for them, since he has the added benefit of being an object lesson. Show up every day, be dependable and great at your job, and the rewards will follow.
The fact that he also gives them options to do other things made it easier still.