It didn't take a long look at an empty cupboard to realize it was going to be hard to cook. So they didn't just swing by Harris Teeter for a few things, they emptied the van and went to the warehouse store.
That was the story of the 2020 offseason for the Panthers' defense, which is why they used every single draft pick and a significant chunk of free agency to fix the side of the ball that needed the most attention.
This offseason, the focus will largely shift to the other side.
Six of the Panthers' 17 unrestricted free agents this offseason are offensive linemen, including four starters. And with at least some degree of uncertainty about the future of the fifth spot, it's fair to say the next few months could become another extreme makeover.
Even if they keep Moton, it's reasonable to suggest things could look very, very different up front next year. And forecasting the future at a time when no one's sure whether the salary cap will rise from the current $175 million limit (down from this year's $198.2 million) makes looking into the future difficult.
What's clear is that it's going to take a lot of work.
In addition to Moton, three other starters are set to become unrestricted free agents — left tackle Russell Okung, right guard John Miller, and left guard Chris Reed. Throw in backups Michael Schofield and Tyler Larsen, and the position is in more flux than any other position group for the Panthers this offseason.
Backup left tackle Trent Scott — who head coach Matt Rhule has described as one of the pleasant surprises of a developmental year — will be a restricted free agent, meaning the team can retain his services with a qualifying offer.
But the first domino is clearly Moton, and as much as Rhule wants to avoid offseason talk while there's still a season going on, he gushed about his right tackle this week.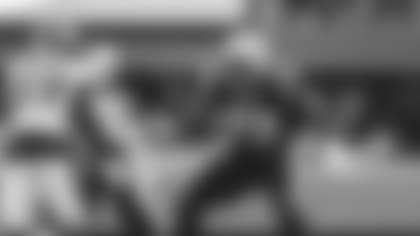 "He's an excellent player, he's an excellent professional, he's an even better person," the coach said. "You hear me talk about the brand and certain types of guys, and he's all that. He's an excellent, excellent player. He's a great pro. Never, never, never any question about anything, really about anything about him.
"He's just exactly what you want in your organization."
They clearly want him to continue to be.
Moton has played every snap this season, and played them well, and there's a reasonable argument that he's been the team's most consistent player. He'll turn 27 during training camp next year, meaning these are his prime years.
Also, other teams watch film too, which means he won't be cheap.
Moton could hit the market at a time when right tackles are starting to get paid like their counterparts on the left side. Trent Brown got a startling four-year, $66 million deal from the Raiders at the start of free agency in 2019, and the Eagles locked up Lane Johnson with a four-year, $72 million extension last year.
More recent deals for left tackles have been near or above the $20 million a year mark (Packers left tackle David Bakhtiari's $23 million average leads the list, followed by the Texans' Laremy Tunsil at $22 million, and Baltimore's Ronnie Stanley at $19.75 million). But Moton is established on the right and will likely be paid like one of the top few at his position.
The Panthers are near the middle of the road in projected cap room for 2021, but they do have an advantage other teams don't.
The franchise tag would secure Moton's services for one year, and at the moment, the tag for offensive linemen in 2021 is projected to be around $14.8 million.
While that's a steep price, losing Moton for nothing would be staggering for a team with so many needs on the line already. Not having a general manager at the moment complicates matters, and the new guy would likely want a say in such a significant investment. But there's a clear sense among the football operation on hand that Moton's a priority. That makes it reasonable to expect some serious negotiations with his agent when the time comes, with the tag in their pocket as an option if they can't reach a long-term deal.
If Moton were the only piece of business to worry about, it would be enough.
But with three other starters potentially hitting the market, the Panthers are going to have some difficult choices to make.
Miller's likely the next in line on their shopping list, given the combination of cost and value. He played well after arriving from Cincinnati on a one-year, $4 million deal. That's a mid-range investment, representing about 2 percent of the team's total cap for 2020 (and with 53 players, each guy represents 1.9 percent of the active roster).
Okung is a more complicated situation. Left tackles are rarer, and thus more expensive commodities. Okung is aware of his value, and seems unlikely to take a cut-rate deal from anyone.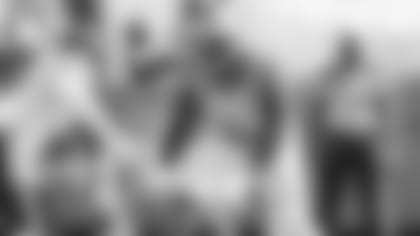 There's also the issue of availability, as he played in just seven games this season because of calf injuries, logging 41 percent of the team's offensive snaps (and he's not playing in this week's finale, so that number will drop). He played in just six games for the Chargers last year after suffering a pulmonary embolism, but had only missed two games in his previous three seasons.
Okung is 32, so he ostensibly has some good years left. Coaches like the leadership he showed in a room full of young players, so it's not as if it's impossible for him to return. But economics could dictate his situation more than his pure football value.
Reed has started every game since Week 3 at left guard after recovering from an early COVID-19 diagnosis. He was claimed off waivers in December 2019, and has been steady enough to be worth keeping in some role.
Center Matt Paradis is under contract for next season, though that may not be the exact same thing as true job security.
He's set to carry the sixth-highest cap number on the team next year, due to make $8 million in base salary. His contract was also signed by the previous general manager, who was used to his centers being of the smaller-and-quicker variety (like Ryan Kalil), to work with a different kind of quarterback than is on the roster now.
Paradis has played nearly every snap this year (99.8 percent), and earned the praise of his coaches for the way he's worked.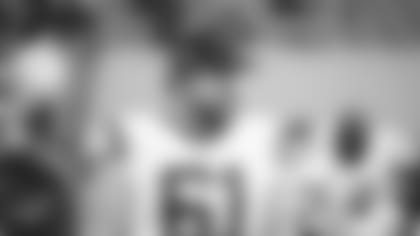 Economic concerns will impact every football decision this offseason, especially if the cap stays at $175 million.
But it's possible there's simply too much other stuff to do this offseason to worry about making a change in the middle of the line.
Paradis is still a good player, but a new GM will notice the big numbers on the payroll, so until that guy arrives and makes his judgments, it's impossible to know what the future holds for the existing players with big cap numbers.
On the other hand, being a known commodity could work to Paradis' advantage since there are so few of them.
Of the players who will suit up Sunday against the Saints, he and tackle Matt Kaskey (just promoted from the practice squad) are the only two under contract for next year.
Tackle Greg Little and guard Dennis Daley are on injured reserve and under contract for next year, and Daley, in particular, could factor into their plans. They haven't written off Little, a 2019 second-rounder, but he did fall behind Scott on the depth chart this year. When Little went on IR after a practice injury earlier this month, Rhule said: "I'm very positive about the direction Greg is heading."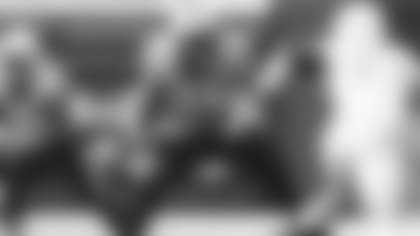 Little's still just 23 years old, so it's too soon to abandon the project. Having the cost-certainty of a rookie contract doesn't hurt, either.
The Panthers have also carried a large number of developmental projects on the practice squad this year.
Kaskey was just promoted so they'd have a backup left tackle this Sunday (Schofield will be their fourth starter at the key position this season), and Rhule mentioned that tackle Aaron Monteiro could be promoted this week for depth purposes.
They'll want to bring back those practice squad blockers (guard Mike Horton and center Sam Tecklenburg are the others), and give them an actual offseason and maybe some preseason games to see if any of them develop.
If those guys could become viable depth pieces, it would be a significant benefit to roster construction.
And as they head into an uncertain offseason, the Panthers' offensive line is most certainly still under construction.