SPARTANBURG — About a week into camp, a well-meaning friend back home mentioned that the Panthers training camp appeared to be "kind of boring."
From the team's perspective, that's perfect, though. The Colts would take that kind of monotony right about now, because their's has been full of all the wrong kinds of excitement.
Their head coach, former Panthers quarterback Frank Reich, missed more than a week after contracting COVID-19, their new quarterback suffered a foot injury which could cause him to miss time in the regular season, and then one of the best offensive linemen in the entire game turned up with the exact same foot injury.
That's enough drama for any team, but that hasn't been the extent of it for the Colts.
Even with a camp full of storylines, the Colts still present a considerable test for the Panthers in the upcoming two days of joint practices (which will be from 4-6 p.m. ET on Thursday and Friday), followed by a preseason game (Sunday at 1 p.m. ET). That's because the Colts' roster is a year or two ahead of the Panthers' in terms of a refresh-and-rebuild, and their strengths match up with some of the things the Panthers need to find out about the most.
So as we head to Indiana later today, here's a look at the on-field stuff, which will become a factor this week.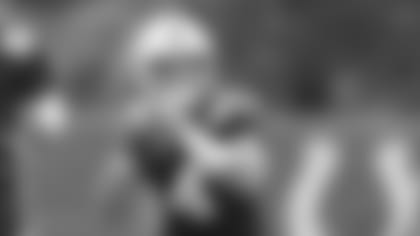 When people talk about Panthers camp, they inevitably ask how Sam Darnold's looking. And the answer is "fine."
Darnold has had some uneven days, but the work has been mostly good, and he's impressing those around him with his poise, his approach to the work, and his accountability.
In Indiana, there were as many questions or more, after they cast their lot with a similar reclamation project in Carson Wentz this offseason. The former Eagles' first-rounder struggled through injuries and the weight of expectations in Philadelphia, and needed a change of scenery as much as Darnold did.
And then he got hurt again.
The left foot injury Wentz suffered required surgery on Aug. 2, and it was estimated he'd be out five to 12 weeks. He's already back in camp doing some things, but he's weeks away from a return.
That left the Colts with 2020 fourth-rounder Jacob Eason and 2021 sixth-rounder Sam Ehlinger on the depth chart. Eason was ahead based on seniority and a certain inertia, but Reich said this week they'd split first-team reps in the joint workouts with the Panthers.
That creates opportunities for the Panthers' rebuilt secondary, which is probably the most improved unit on the roster this offseason.
With moving Jeremy Chinn to safety and adding first-round cornerback Jaycee Horn among other moves, the Panthers have created a situation in which turnovers are more common. They've already picked off more passes in two weeks of camp than they did 17 weeks of regular season in 2020 (just seven, next to last in the league).
That's going to present a challenge for the Colts' two young quarterbacks, who are competing to see who will get the short-term assignment until Wentz heals.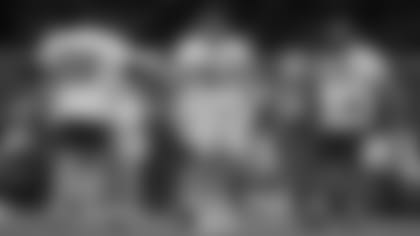 The Colts had one of the best offensive lines in football last year, and they should again in 2021, once everyone gets healthy.
Guard Quenton Nelson suffered the same foot injury as Wentz, and has the same timetable for a possible return. That'll take him out of this week's work, which is a shame.
Nelson's one of the most dominant blockers in the NFL, an impact player on offense, even though people normally only think of guys who score fantasy points that way. Seeing him go against the middle of the Panthers' new-look defensive line would have let them know how far they have to go.
And he's not the only one ailing.
Center Ryan Kelly's dealing with an elbow problem, and left tackle Eric Fisher is still on the way back from the torn Achilles that ended the former No. 1 overall pick's time in Kansas City.
That has forced the Colts to look at their backups (including former Panthers starter Chris Reed) up front, and they'll get plenty of work this week.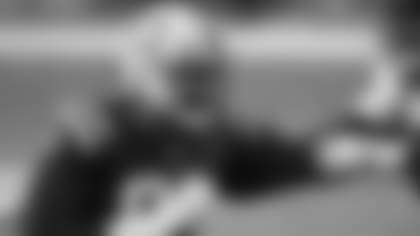 The best position group in Colts camp this summer has been their defensive line, which is stacked with top-shelf players.
In the middle of it all is defensive tackle DeForest Buckner, the former 49ers first-rounder who was acquired in a trade last year and then paid. He's the kind of pocket-collapser inside that teams build entire defenses around.
First-round pass-rusher Kwity Paye and nose tackle Grover Stewart are also reportedly having excellent camps, and they're stocked with young talent such as recent second-rounders Kemoko Turay and Ben Banogu.
The Panthers' offensive line is still unsettled (and dealing with a few absences), so it will be interesting to see how they hold up against the Colts' strength.
The formulas the Panthers and Colts are following are pretty familiar. Both teams have backs you can build an offense around.
Colts running back Jonathan Taylor had a sensational rookie year, with 1,169 rushing yards and 11 touchdowns. The second-rounder from Wisconsin runs big, and has good hands that make him a factor in the passing game as well.
He might not be a Christian McCaffrey in that regard, but both are dangerous, and given the status of the lines in play, it will be worth watching to see which one has a better week.
Colts training camp takes place at the Grand Park Sports Complex in Westfield, Ind. Practices will go from 4-6 p.m. ET on Thursday and Friday evenings.
Like all training camps in the NFL right now, autographs are not permitted and fans have to agree to the NFL's Fan Health Policy in order to attend.
In Indianapolis, fans are required to acquire a "free ticket" for in-person attendance. Click here to download.