SPARTANBURG, S.C. – The Panthers have made the playoffs four of the past five seasons and return essentially 17 starters from an 11-win team. But few outside the area are bullish on Carolina in 2018.
A former NFL MVP at quarterback, a dynamic running back, an upgraded receiving corps, a new offensive coordinator (with Super Bowl rings) and one of the league's best front-sevens? That's nice, preseason prognosticators admit. But the offensive line is a big question mark.
And then there's the secondary.
"They say we suck," cornerback Captain Munnerlyn said. "I think Pro Football Focus ranked us 29th or something."
"There's some reason for hope in Carolina with rookies (Donte) Jackson and Rashaan Gaulden in the fold along side free-agent signing Ross Cockrell," PFF wrote last month, before Cockrell was lost for the season with a broken leg.
"But it's going to come down to the play of former second-round pick (James) Bradberry. In his second season, he earned just a 42.4 overall grade and allowed 795 yards in his coverage."
For his part, Bradberry readily admits his sophomore season included too few ups and too many downs. So as the Panthers' unquestioned No. 1 corner – the guy who will be tasked with shadowing top wideouts like Atlanta's Julio Jones and Tampa Bay's Mike Evans – his play needs to rise to lift those around him.
"I mean, of course I could say it doesn't (bother me), but it does," Bradberry said of the criticism. "You want to be respected around the league and you want people to notice.
"That's one of our goals that we got to accomplish this year, is to be ranked higher. Get some respect around the league."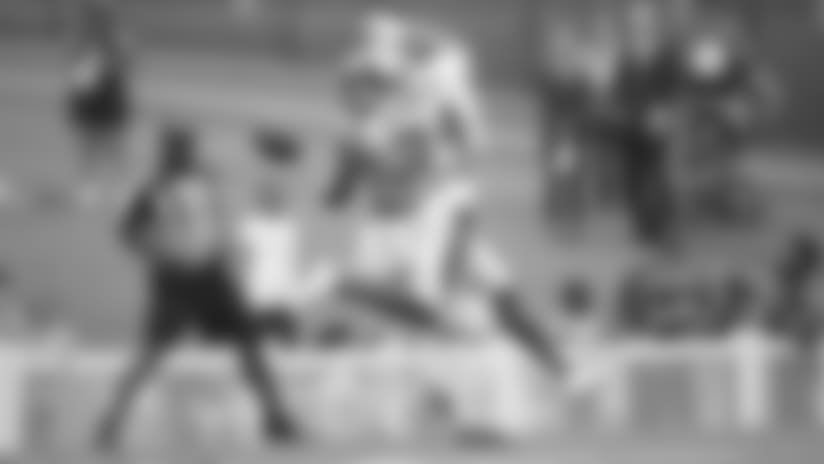 To be fair, media rankings don't matter. But stats from last season don't lie. 
The Panthers finished with a franchise-low 10 interceptions, ranked 23rd in opponent passer rating (92.9), and tied Tampa Bay and Oakland for fewest pass breakups (56). So general manager Marty Hurney spent the spring revamping the group with speed (Jackson), tenacity (Gaulden) and experience (Cockrell, Da'Norris Searcy). 
Cockrell's injury was a blow, but he was third in the battle to start across from Bradberry. More importantly, Jackson has been one of the stars of training camp and Gaulden is coming along quickly considering he didn't play much safety in college. Plus, coaches are intrigued by Kevon Seymour's speed, and Munnerlyn is making a case that he may have something left. 
"We didn't play our best football (in 2017), including myself – even though I didn't play that much," Munnerlyn said with a laugh. "We've got something to prove. We've got a good group of guys."
He's right again. With Bradberry and 37-year-old safety Mike Adams the only returning starters, the secondary has plenty to prove. 
"We're going to see. Nothing matters until Sunday," Adams said before making his own prediction. "When Sunday hits then everybody's going to be like, 'Oh, my bad, my mistake.' Then you've got to rip that publication up that you posted."
Noted. Even if that publication is online. 
By the way, know which secondary Pro Football Focus ranked 32nd heading into last season? 
"It's easy to look at things and make predictions right now," head coach Ron Rivera said. "But when you start playing the games, that's when you start getting the answers. And that's what we're looking for right now is answers."