Carolina is now 3-2-1 against the Bengals all-time, including a 3-1 record at home.
Carolina ran for 230 net yards on the ground. It marked the 12th-highest rushing game in franchise history. Five of the 12 games have come since 2011 under Rivera and Newton.
The Panthers recorded four takeaways on four interceptions. It marked Carolina's first four-interception game since 2015 against Tampa Bay (10/4/15). Carolina has five interceptions through the first three games. Last season, Carolina did not record its fifth interception until the 10th game of the season.
Carolina had touchdowns from Devin Funchess and C.J. Anderson, their first touchdowns of the season. The Panthers have had seven different players score the team's nine touchdowns through three weeks.
The Panthers offensive line continued without three original starters, however they only allowed one sack on Cam Newton. Over the last two weeks, the Panthers have allowed just three sacks.
The Bengals entered the game averaging just 70.5 rushing yards allowed. The Panthers 230 rushing yards were the most that Cincinnati has allowed since last season against the Bears (232 - 12/10/17).
Cincinnati scored touchdowns on both red zone trips. Carolina's defense has allowed seven touchdowns on seven red-zone trips this season.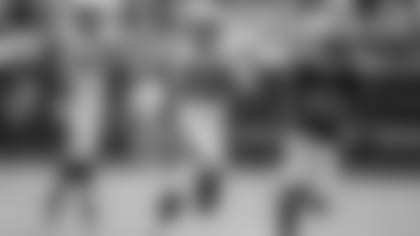 Christian McCaffrey ran for a career-high 184 rushing yards on a career-best 28 rushes, the fourth-highest individual rushing game in franchise history. McCaffrey became the first player in franchise history to post a 100-yard receiving game followed by a 100-yard rushing game.
Cam Newton threw two touchdowns and ran for two touchdowns. It marked Newton's third career game with at least two rushing touchdowns and two passing touchdowns, the second-most in NFL history (Steve Young - four). Newton has 57 career rushing touchdowns, the second-most among all players since 2011.
Rookie cornerback Donte Jackson recorded two interceptions against the Bengals, just one week after recording his first against Atlanta. Jackson became one of eight players in NFL history to record three interceptions in his first three career games.
Defensive end Efe Obada recorded an interception and a sack in his first career game in the NFL. Coming to the United States from London, Obada became the first NFL International Pathway Program player to make a 53-man roster. On Sunday, he also became the first to record a sack and interception.
Linebacker Luke Kuechly moved into second place in franchise history in career tackles (coaches stats), passing Mike Minter's 953 tackles. Kuechly also recorded his first interception of the season. Kuechly has 16 interceptions since 2012, the most of any NFL linebacker.
Wide receiver Tyler Boyd had a career-high 132 receiving yards and one touchdown.
Wide receiver A.J. Green was held to 58 receiving yards on five catches, before leaving the game with an injury. It marked his fewest receiving yards in a game this season.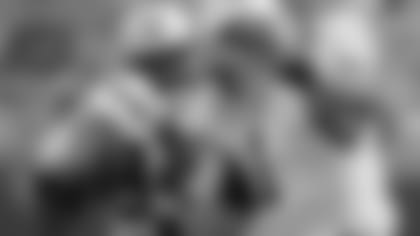 The Panthers have won seven consecutive home games, dating back to the 2017 season. That streak is the longest active home winning streak in the NFL as New England currently stands at six wins and is on the road this week.