Carolina is now 18-29 against the Falcons and 6-18 on the road in Atlanta.
Carolina amassed 439 net yards, including 121 yards on the ground and 318 net yards passing. It marked the fourth-most net yards over the last three seasons and the 92nd 100-yard rushing game under Ron Rivera.
The Panthers had five big plays (run over 10 yards, pass over 20 yards) in the fourth quarter after only having two in the first three quarters.
Carolina did not record a sack on Matt Ryan, just a week after sacking Dallas' Dak Prescott six times. It marked just the second time that Carolina has not recorded a sack since 12/20/15 against the Giants.
The Falcons rushed for 170 net yards on the ground, the most rushing yards allowed by the Panthers since the Seahawks ran for 240 in 2016 (12/4/16).
Eight different receivers had receptions for the Falcons, but none accumulated more than 64 yards.
In nine home victories over Carolina with Ryan at quarterback, the Falcons have only allowed 16 sacks. In two losses, they've surrendered 15.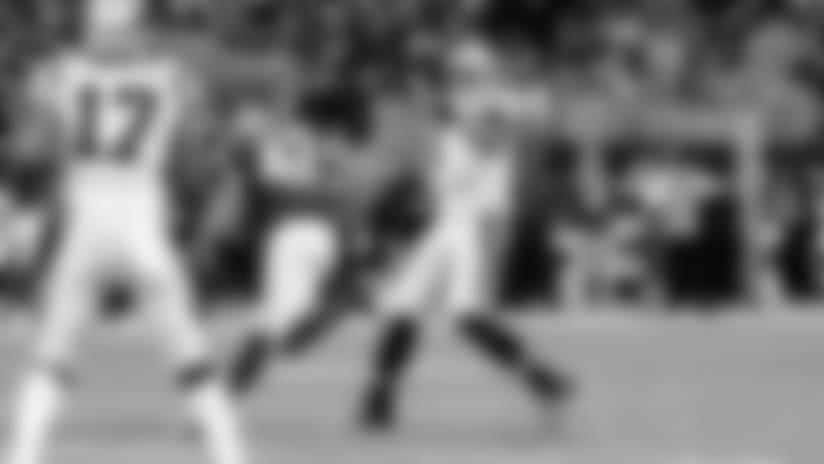 Christian McCaffrey made 14 receptions for 102 yards receiving. His 14 catches tied Steve Smith for the franchise record for receptions in a game. Smith set his mark in 2005 against Chicago (11/20/05). McCaffrey's 14 catches tied for the fourth most by a running back in NFL history.
Cam Newton set a career high with 32 completions and threw three touchdowns to three different Panthers (Jarius Wright, Torrey Smith, DJ Moore), all of whom recorded their first touchdowns as Panthers. It marked Newton's 17th 300-yard passing game and 18th three-touchdown passing game of his career.
Rookie cornerback Donte Jackson grabbed his first career interception in the third quarter. Since 2015, the Panthers have recorded 52 interceptions, tied for the second-most in the NFL over that span.
Running back Tevin Coleman snapped Carolina's franchise-record 21-game streak of not allowing a 100-yard rusher as he finished with 107 yards on 16 carries.
Matt Ryan became the first quarterback to ever run for two touchdowns against the Panthers in franchise history.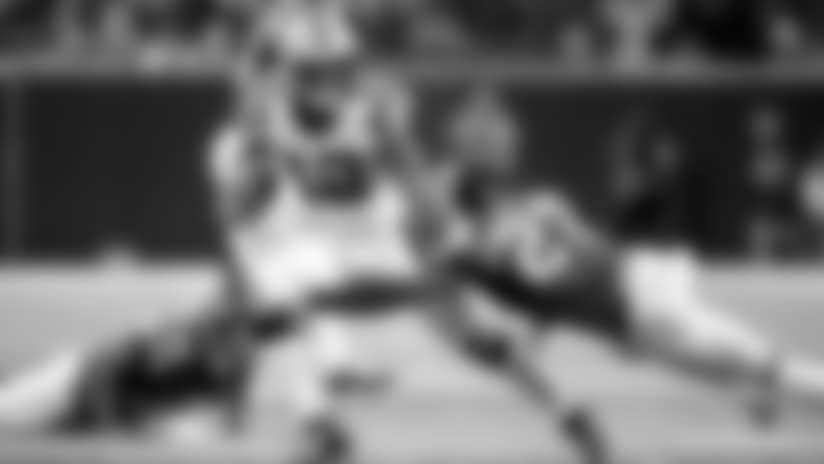 Rookie wide receiver DJ Moore scored a 51-yard touchdown on his first career catch in the fourth quarter. The play was the longest receiving touchdown for the Panthers since 2016 when Ted Ginn hauled in an 88-yard touchdown reception against the Raiders (11/27/16).
It marked the second straight game that a Panther scored his first career touchdown on a first carry or catch as last week Alex Armah scored on his first career rush.