This summer, the Panthers want to hear your stories of Sam Mills and Keep Pounding. Reach out to us below and tell us how Mills and his legacy impacted you in a special way as part of your life and Panthers journey. We will then publish some of the best entries on Panthers.com.
--------------------------------------------------------------
Perry J.
Daniel Island, S.C.
Terese B. is the strongest person I know. The "Keep Pounding" mantra is highly appropriate for this woman that started dealing with health adversities in elementary school and is now 63 years old. She has beaten cancer four times and is still recovering from her latest bout, pancreatic cancer.
She is surviving but not yet thriving, as she Keeps Pounding in Sumter, S.C.
This is her in the crown on her 60th birthday.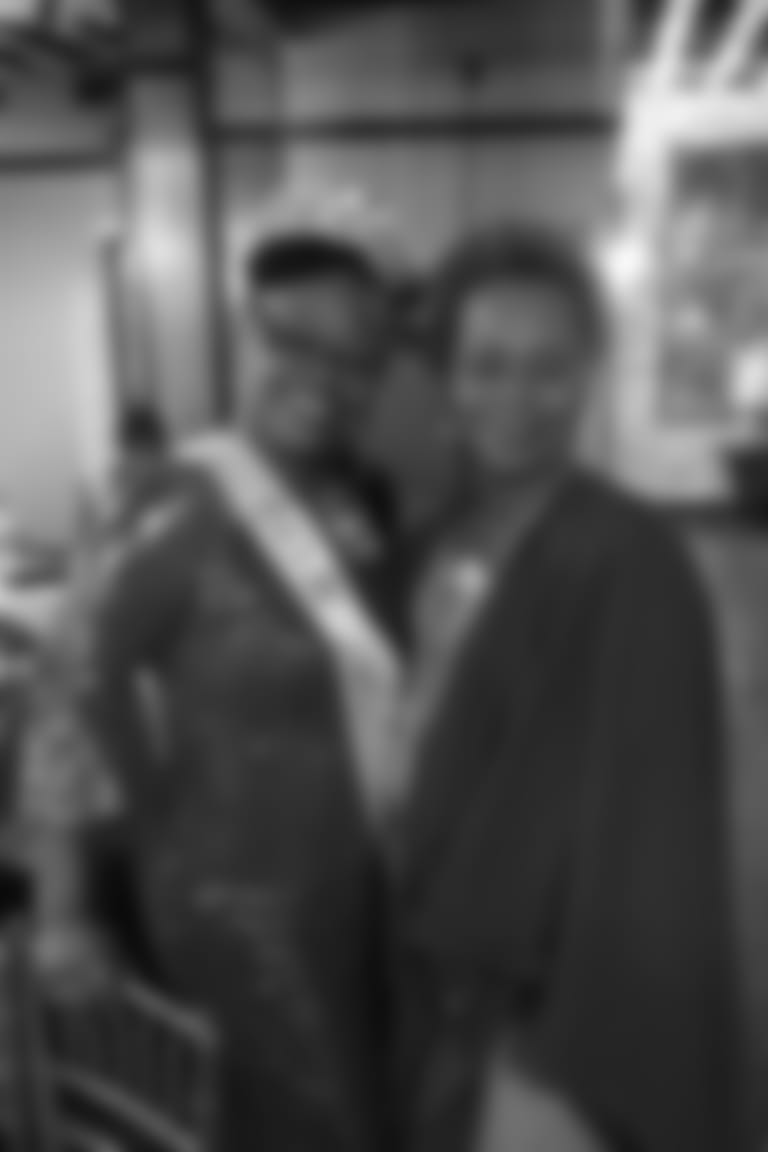 --------------------------------------------------------------
Cameron McC.
Lancaster, S.C.
I've been a Panthers fan since Day 1. Sam's leadership and love for the city made him an instant favorite.
In late 2021, I had extensive reconstructive surgery on my knee. All seemed to have gone well, but fast forward a month and I wake up in ICU in Columbia. Unbeknownst to me, I apparently had a massive blood clot form in my leg and then migrate to my lungs. My heart stopped three times in the ER before they got me stable enough to put me in the helicopter and get me to a place that could sort everything out.
My friends and family are the reason I have fought so hard to make a full recovery. From taking my medicines to pushing the limits in therapy, I have worked hard the last four months. I have a little boy that is looking forward to our trip to Disney World soon and I can't imagine doing that without him.
--------------------------------------------------------------
Douglas C.
Whittier, N.C.
During the inaugural season at Clemson, my seats were on the second row behind the Panthers' bench. The crown of the field was so high you could only see the players and coaches on the opposing sideline from the waist up. The first game, against the Rams, was so hot, but better, football weather came about by the time we hosted the J-E-T-S (Jets Jets Jets).
In the second half, the Panthers were defending well off to our left. There appeared to be a running play as all the players began shifting to their left when suddenly all the action moved to the right, then downfield away from us. Sam Mills had intercepted a shovel pass and returned it for a touchdown on the way to the Panthers' first franchise triumph.
What a great moment! We were excited and so were the team members on the bench, and like the press at the time, I credit Sam's interception as propelling the team forward. We were close enough to the bench that as the game wound down we were able to high five a few of the players, congratulating them on their victory. I became a Panthers fan for life.