--------------------------------------------------------------
Shirnetha B.
Lancaster, S.C.
Sitting in those seats watching Sam make those incredible plays was just exuberating to my spirit. And when I got to meet him, he was so personable and engaging. I am forever grateful.
I met him during the Christmas holidays in 1992, at the South Park Mall. I was wandering through Belk's in the cosmetic aisle when I looked around, and there he was. I remained still for awhile and then I regained myself and went over to him. He spoke to me and smiled. I asked if he would give me an autograph, and he said "SURE'. Of course, I could not find a sheet of anything to write on, but he grabbed one of the perfume ads on a counter and I gave him a pen. He asked who to address it to and I told him about my three young boys: ages 12, 10 and 6 at the time. He smiled again and asked for their names. As I told him, he asked if we attended any games and I said so far, just me, because I could not afford all of us, I was a single parent.
So he wrote each name, and said I hope they get to come one day and I said yes, hopefully. Then we shared conversation on what we were shopping for and laughed. After a minute or two, he said goodbye and walked away. I kept that perfume ad and had it framed after I showed it to my boys. They could not believe it. And right now, my oldest son who is 40 years old now, has it hanging in his home in Baltimore.
I just remember how nice he was, how approachable and how he really listened to me. I felt like he almost would have given me some tickets if he had known earlier. I wrote to him afterwards through the Panthers mail and expressed my thanks too. My family and I still Keep Pounding today, and I now have two PSL seats!
--------------------------------------------------------------
I grew up in Rock Hill and had my first job out of college in New Orleans in 1982. I was transferred to Memphis in the spring of 1983. My wife and I were at a Memphis Showboats game against the Stars when I first saw Sam Mills play. I asked myself "what is that guy doing in this league - he's a 1-man defense?"
He became my favorite player. I did some (pre-internet) research and learned that Sam Mills was not in the NFL because he was my height - I also learned that he was 8 months older than I was. I followed him when he was with the Saints, even after moving from Memphis to Raleigh in 1987. I was very excited when the Panthers began playing and even more excited that Sam Mills would be playing for them. I went to games as often as I could, and my #51 jersey was the only Panthers jersey I had for a long time.
On Nov. 25, 2018, when Leigh and I held the flag for the game against Seattle, Leigh wore my old Sam Mills jersey and I wore the new one that our kids had given me.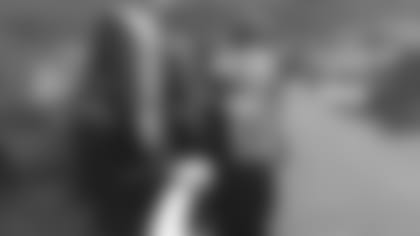 --------------------------------------------------------------
We moved to the Charlotte area in 1995 and immediately became diehard Panthers fans. Sam Mills has always been our favorite player due to his dedication to the game, the community, and his family. We were fortunate to be staying at the same hotel once with him and our daughters spent time playing with his daughter in the pool. That has remained a very special memory for us! We have passed on Sam's memory to our grandsons now, and recently were able to visit the Hall of Fame and see the pre-induction exhibits for him! That was so special. Keep Pounding!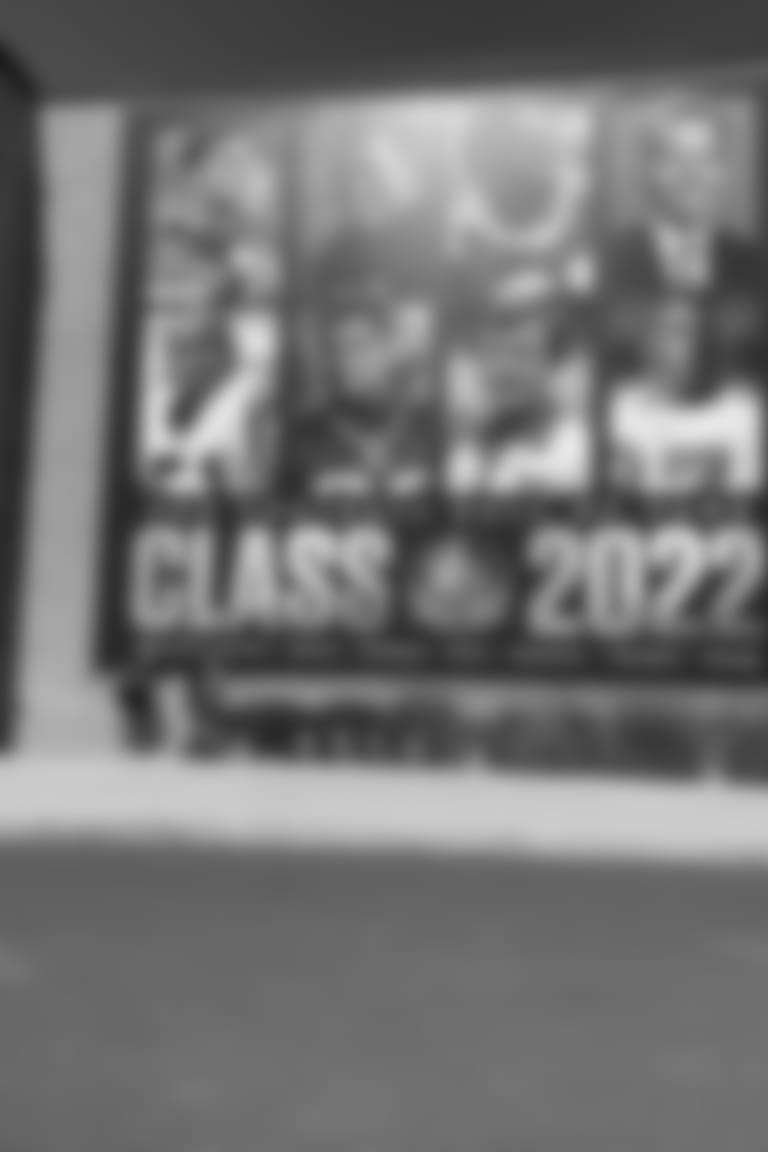 --------------------------------------------------------------
I was at the game in Death Valley in Clemson, and watched Sam score the first defensive touchdown in Panthers history vs. the New York Jets. I remember remarking to my girlfriend how that was a historical moment. The stadium was rocking that day. I remember it like it was yesterday the interception and run back. Still makes me smile. I'm glad that first belongs to Sam forever. 💪