This summer, we published stories of Sam Mills as fans wrote about his memory and what Keep Pounding meant to them. Read all of the volumes here.
--------------------------------------------------------------
Sam Mills made a tremendous impression on my life, impacting me both professionally and personally. What is unique about the effect he had on me is that the examples below occurred more than 20 years apart and under completely different circumstances.
I started working for the Carolina Panthers in 1995. In my job as a community relations assistant, I interacted with many of the team's players. One encounter early in my career gave me confidence and encouragement.
March 9, 1995. That was the day the Panthers signed Sam as an unrestricted free agent from the New Orleans Saints. Sam came to the Carillon Building in uptown Charlotte, where the Panthers had their business offices while Bank of America Stadium was under construction, and introduced himself to the staff. Here I was, 23 years old and my first year in the league, meeting a nine-year, NFL veteran Pro Bowl linebacker. I was in complete awe.
But after a firm handshake and a couple of minutes with Mr. Mills, as I called him then, his warm smile and friendliness made me feel comfortable and a part of the team. A lasting friendship was created. From that day forward, Sam was someone I could always count on to assist with community programs and appearances, as well as give interviews or lend his perspective as a player and coach for articles when I later managed Panthers.com.
January 2, 2004. Sam gave his famous "Keep Pounding" speech the day before the Panthers played the Dallas Cowboys in the NFC Wild Card. My son, Noah, was only 21 months old at the time of the speech. Noah never saw Sam play. He never met Sam. But yet, he knew Sam. As Noah grew up, he came to know Sam and the meaning of "Keep Pounding" by watching Panthers highlight videos, reading about him, listening to me tell stores and attending Panthers games at Bank of America Stadium, and hearing and being a part of the "Keep Pounding" chant.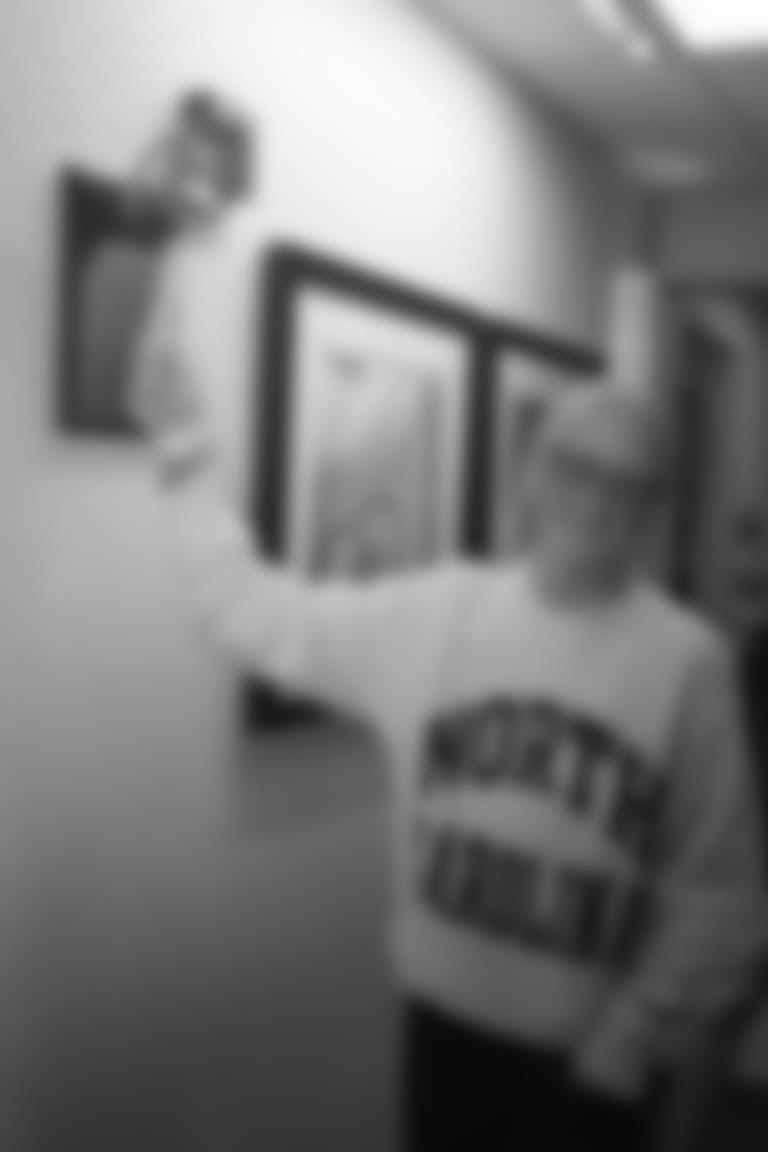 March 17, 2016. Three days before his 14th birthday, Noah was diagnosed with a pediatric cancer called Rhabdomyosarcoma. Our lives were instantly changed. As he and I sat in the waiting room about a week after his diagnosis awaiting chemotherapy, Noah turned to me and said, "Dad, we are just going to have to Keep Pounding."
As Noah underwent chemotherapy and radiation, he displayed the same toughness and tenacity that Sam played with. Like Sam, who continued coaching while undergoing cancer treatment, Noah refused to fall behind in school and kept up with his assignments. Also, like Sam, Noah was an inspiration to others. After 14 months of treatment, Noah defeated cancer and recently celebrated five years of survivorship.
"Keep Pounding." For my family and me, those words resonate even louder and are truer today, more than 18 years after they were first spoken.
--------------------------------------------------------------
I saw and talked to Sam Mills many times, and you could not meet a nicer person. I remember the Panthers inaugural season in Clemson S.C. and Sam intercepted a pass from Steve Young from the 49ers and ran it back for a TD. Steve Young was stunned and could not believe it. I had taken a picture of Sam and once at the Dom Capers show at the stadium, I asked if he would autograph it for me. He said it was such a nice photo that he was afraid he might mess it up. I told him that it was ok if he messed it up because if he did, it would still mean a lot to me and if he did it would be like a special picture and would add meaning to the photo because he took his time to sign it for me. He honestly was concerned that he might mess up my photo. Now that was concern, to worry about messing up the photo and for my feelings.
He carefully signed the picture and was very careful not to sign over his likeness in the picture. We shared a moment in time, just the two of us and I will never forget it. I thanked him for his time and for being concerned about signing the photo. He was a great football player but a greater human being. When I heard that he had passed away, I prayed for God to bless him and take him to His heart. God bless you Sam. I will never forget you.
P.S. I now have a photo of Sam Mills, a football Hall of Famer, that I can pass along to my grand children when I pass away. Again Sam, thanks for the memories.