In 2018, the NFC South teams ranked second in the NFL in fewest sacks allowed, as the division's offensive lines helped protect for some of the NFL's best passers. How will those lines evolve in 2019?
Carolina Panthers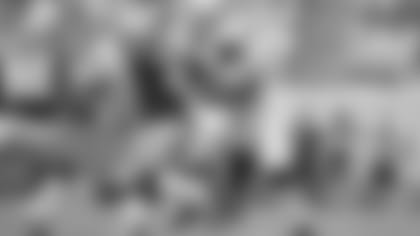 THE SKINNY: The Panthers will have a new signal-caller in 2019 after long-time Pro Bowl center Ryan Kalil retired; the Panthers will go from a starting line that had an average age of 28.6 in 2018, and potentially roll out a line with an average age of 25.0 in 2019.
WHAT WORKED IN 2018: Right guard Trai Turner earned Pro Bowl honors, while second-year player tackle Taylor Moton found a home at right tackle. According to PFF, Moton allowed just two sacks all season, tying for eighth among tackles who played at least 50 percent of the snaps.
WHAT DIDN'T WORK IN 2018: The line as a whole broke down in pass pro in the second half of the season. After allowing just 12 sacks in the first eight games, Carolina gave up 20 in the final eight.
WHO'S BACK FOR 2019: Turner and Moton return, as well as Greg Van Roten, who played every snap at left guard last season. Daryl Williams was also re-signed after playing only one half of football in the opener before missing the rest of the season with a knee injury.
Kalil retired after 11 seasons at center, while his younger brother, left tackle Matt Kalil, was released in the offseason.
WHO'S NEW FOR 2019: The Panthers signed center Matt Paradis from Denver, and then drafted tackle Greg Little in the second round from Ole Miss.
BIGGEST QUESTION MARKS: Will Little earn the starting job at left tackle? How healthy will Williams and Paradis prove to be after coming off season-ending injuries in 2018?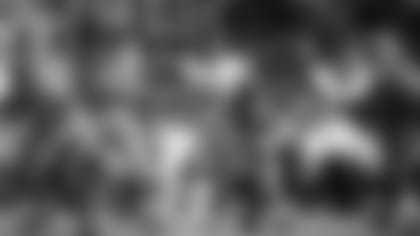 THE SKINNY: Atlanta's line struggled as a result of injuries to the guards in 2018, giving up 42 sacks and rushing for less than 100 yards a game on average.
WHAT WORKED IN 2018: Jake Matthews played well at his tackle position, allowing just two sacks, while center Alex Mack was rated the second-best run-blocking center in the NFL, according to PFF.
WHAT DIDN'T WORK IN 2018: In-season injuries to guards Andy Levitre and Brandon Fusco had the Falcons scrambling to plug the holes in the middle of the line. Despite Matt Ryan's gaudy passing totals, the sacks and QB hits started piling up.
WHO'S BACK FOR 2019: Mack and Matthews are the two main starters that return after Levitre retired and Fusco and Ryan Schraeder were released.
WHO'S NEW FOR 2019: Atlanta invested in the O-line at draft, picking guard Chris Lindstrom and tackle Kaleb McGary in the first round. They also signed James Carpenter in free agency.
BIGGEST QUESTION MARKS: Can the line give Ryan more time in 2019? How will two new guards settle in with Mack at center?
New Orleans Saints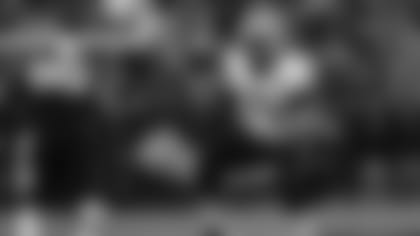 THE SKINNY: New Orleans had a number of stout position groups in this survey, and the offensive line was no exception. The Saints ranked second in fewest sacks allowed and sixth in rushing last season.
WHAT WORKED IN 2018: Tackles Terron Armstead and Ryan Ramczyk each earned AP All-Second Team honors, while Max Unger, Andrus Peat and Larry Warford earned Pro Bowl selections as reserves and alternates.
WHAT DIDN'T WORK IN 2018: Not all that much. However, in what became his final season in the NFL, Unger struggled a bit. He allowed four sacks and ranked 18th among qualifying centers in his run-blocking grade, per PFF.
WHO'S BACK FOR 2019: Armstead, Ramczyk, Peat and Warford all return to the line, while Unger leaves in retirement.
WHO'S NEW FOR 2019: New Orleans drafted center/guard Erik McCoy in the second round out of Texas A&M. They also signed Nick Easton from Minnesota. One of them could end up starting in place of Unger by Week 1.
BIGGEST QUESTION MARKS: Easton or McKoy at center? Will anything slow down the rest of this group?
Tampa Bay Buccaneers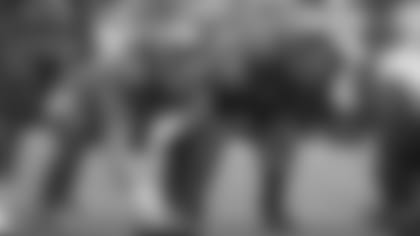 THE SKINNY: Tampa Bay's offensive line was healthy and durable in 2018, with the first unit making a combined 79 of 80 starts together.
WHAT WORKED IN 2018: When you can allow a passing offense to lead the league with 5,358 yards, you're doing something right. The Bucs did allow 41 sacks though, ranking in the middle of the pack league-wide.
WHAT DIDN'T WORK IN 2018: The running game was non-existent, ranking in the bottom five of the league. Only one player, guard Ali Marpet, ranked in the top 20 of his PFF position grade.
WHO'S BACK FOR 2019: Nearly the entire starting five. Donovan Smith, Marpet, Ryan Jensen, Caleb Benenoch and Alex Cappa with Demar Dotson at right tackle.
WHO'S NEW FOR 2019: As we've noted in other scouting reports, the new Buccaneers coaching staff could bring changes in scheme. Byron Leftwich is the new offensive coordinator and Harold Goodwin is run game coordinator.
BIGGEST QUESTION MARKS: How can the Bucs elevate offensive line play with the same personnel in 2019?
–––––––––––––––––––––––––––––––––––––––––––––––––––––––––––––––––––––––––––––––––
Finally, here are some superlatives for the NFC South offensive linemen:
BEST NEWCOMER: There are four high draft picks that could be starting in Week 1 for Atlanta, Carolina and New Orleans. Rather than pick between the unproven talents, let's go with Paradis after his strong seasons in Denver.
MOST UNDERRATED: Offensive linemen are, by definition, underrated. So let's use this space to recognize the best lineman of the group which is probably Ramczyk.
CAN'T MISS ON TV: Shrugs.gif
MOST WELL-ROUNDED: New Orleans is stacked across the front. Even with a new addition at center, the Saints have one the best offensive lines in the league.