CHARLOTTE — Before the Panthers acquired the number one pick in the draft this year by making a bold trade, and before they earned the number one pick the organic way in 2011 by being really bad the year before, the Panthers got the first pick in 1995 by winning a coin flip the year before.
But the story of how they arrived at the player they picked didn't go exactly as you may have been told.
When the expansion Panthers headed to New York for the first NFL Draft in franchise history on April 22, 1995, they had a pretty good idea of who they wanted, even if others did not. And they had the benefit of dictating the terms, thanks to that coin toss the year before, which gifted them the first pick in their first annual selection meeting. (By losing the April 25, 1994 coin flip on the second day of that year's draft, their expansion cousins in Jacksonville got the consolation prize of the first pick in the expansion draft, where they took future Panthers quarterback Steve Beuerlein).
That allowed the expansion Panthers to go into stealth mode, sneaking the presumed first pick into town right under some unsuspecting noses and driving him around slowly on a golf cart, eventually convincing people they were going to do something they never intended to do, and continuing the ruse all the way until moments before the draft thanks to a couple of jerseys which never saw the light of day (at least until now, at least in one case, leaving a bit of mystery for those involved).
This is the story of how the Panthers conducted their first draft, which, like the one coming two weeks from tonight, will end with them getting the quarterback they wanted. But beyond that, the similarities are few because of the way the Panthers got there.
This time, they don't need to fool people. The first time, they certainly did.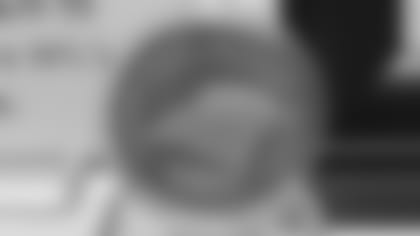 "Everybody was saying we needed a quarterback," the eventual quarterback said with a laugh. "But I mean, we were an expansion team. We needed one of everything."
And perhaps because of that uncertainty and because of a draft class that didn't offer the clear answers you might prefer, the Panthers were able to finagle an extra high pick, though it took some work.
Back in those days, teams still valued running backs (the NFL was different then). So Ki-Jana Carter, fresh off an amazing junior season at Penn State, seemed like a reasonable choice.
Carter ran for 1,539 yards in 12 games (college football was different then, too), averaging 7.8 yards per carry. He scored 23 touchdowns for the Nittany Lions that year, including three in the Rose Bowl to cap an undefeated season. Three of their players would go in the top 10 of the subsequent draft, but Carter wasn't the one the Panthers had their eyes on.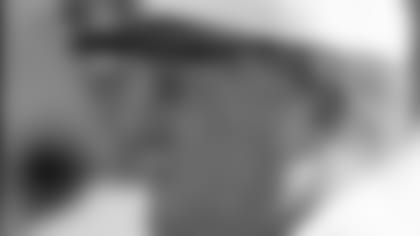 Bill Polian, the Panthers' first general manager, was brought to Carolina to bring some immediate legitimacy. And having built the Buffalo teams that went to four straight Super Bowls, he did just that. He also had a type. Those Bills teams were prolific in the passing game, thanks to a quarterback from Western Pennsylvania named Jim Kelly. So when Polian scouted those Penn State games, he saw some familiar traits in the new quarterback from Western Pennsylvania named Kerry Collins.
Collins was capable and smart, throwing 21 touchdowns and just seven interceptions. He was the right size (6-foot-5, 247 pounds) and had a big arm and a knack for timely throws. He was also well-taught, as his quarterbacks coach his first two years was the widely respected Jim Caldwell. Collins, as the talking heads say these days, checked all the boxes.
Of course, there was another quarterback that year, Steve McNair. He was clearly talented and dominated at I-AA Alcorn State.
So the Panthers had choices.
And because they had choices, Polian decided to create additional layers of mystery.
Since the Panthers were an expansion team, they had extra workouts in the spring, with their first on-field workout on April 4, 1995.
Head coach Dom Capers was putting what amounted to a roster at that point through its first workout on the practice fields behind their temporary headquarters at the Winthrop Coliseum in Rock Hill.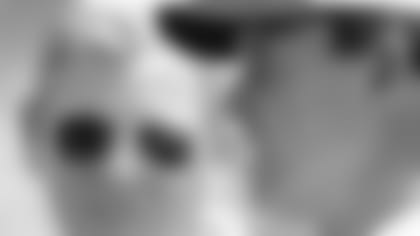 Polian was whizzing around on a golf cart and had a guest with him. Carter was there on one of the two visits he'd make to the Carolinas that spring (he'd come back for lunch with then-owner Jerry Richardson), but no one noticed.
Back in those days, there were also things called newspapers, and about a dozen of them across the Carolinas had reporters dedicated to covering the expansion team. Between them and the television cameras and broadcasters, there were plenty of eyes on them, though in the days before cell phone cameras were common, it was easier for celebrities to move about unnoticed.
"I knew we had practice that day, so all my focus was on that. But I remember Bill was riding around with Ki-Jana in front of everybody, and no one realized it was him," Capers said. "It's kind of hard to believe, actually. . . .
"There was all speculation about us taking Ki-Jana, right? And our plans all along were really to take the quarterback."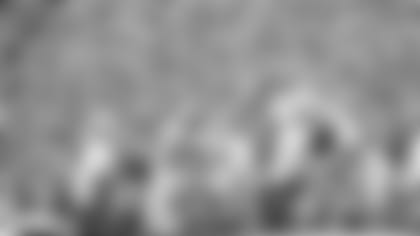 But since that effort at misdirection didn't work because no one noticed, Carter made the second trip, and Polian took some late steps to try to increase the mystery about what the Panthers were doing, hoping to hustle up more in trade compensation.
"There was some subterfuge," former team public relations director Charlie Dayton said, with his gift for understatement.
Polian had equipment manager Jackie Miles make three new black Panthers jerseys to take to New York for the pre-draft festivities and the day of, so he'd have one to present to the first draft pick in franchise history.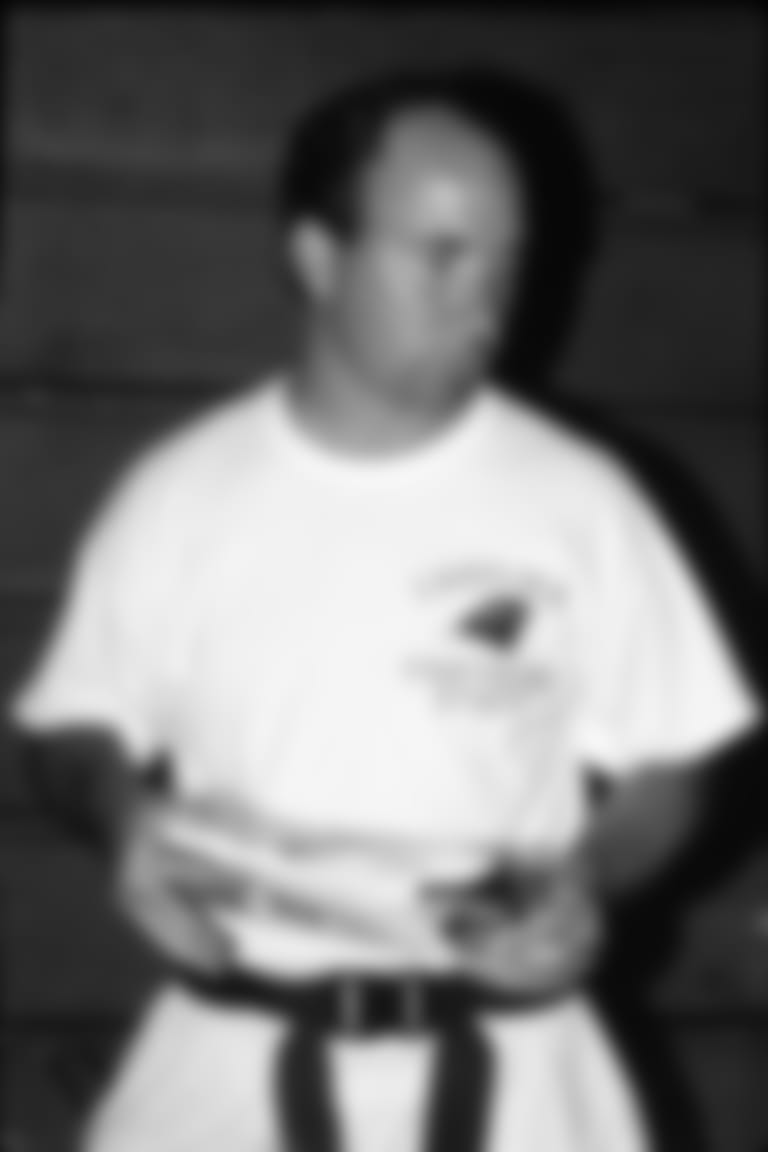 Miles had a 12 with Collins across the back, a 32 with Carter, and a 9 with McNair.
"Bill told me to take all three of them to New York and show as many clubs as possible that I had all three of them," Miles said. "He wanted everybody to think it was going down to the wire, that we still hadn't made a decision. . . .
"Yeah," Miles added with a laugh. "I was spreading some false information."
Those red herring black Panther jerseys aside, back in the team's draft room in Rock Hill, there wasn't much debate.
Polian said recently that it was about 10 days before the draft when the Bengals reached out with the offer which they'd eventually take.
Since they had a solid quarterback option in Jeff Blake at that time (who replaced the disappointing David Klingler the year before), the Bengals wanted playmakers. And there was no bigger playmaker in college football than Carter.
So the Bengals called Polian and found a receptive audience. He was trying to stock an expansion team, so the more picks, the better.
"That was very late in the process," Polian said of the trade talks. "We kind of had Kerry and Steve tied. And the preference was for a quarterback if there was one there that deserved the pick. And then the opportunity to trade came along, maybe 10 days or so before the draft.
"So we gamed it out and felt like we'd be happy with either guy. And that the likelihood is that one of them would be at five."
Polian knew the Jaguars weren't in the market for a quarterback. After acquiring a solid veteran in Beuerlein in the expansion draft, they made a deal on April 21 for Packers prospect Mark Brunell, who was stuck behind Brett Favre, and was hoping for a chance to play.
So with that spot covered, the Jaguars were expected to use the second pick on Southern Cal left tackle Tony Boselli. The Oilers, picking third, had added veteran quarterback Chris Chandler that offseason, so there was some suspicion about that spot. Washington was picking fourth but had used its first-rounder the year before on Tennessee quarterback Heath Shuler to go with new coach Norv Turner and had a full depth chart at the position with Gus Frerotte and Trent Green, so they didn't seem like a threat. Besides, with standout wide receiver Michael Westbrook sitting right there, Washington needed help elsewhere.
So the Hall of Fame general manager played the waiting game, hoping to get people to make a better offer, or to have a choice.
"We were always going to take a quarterback," Polian said. "We thought there was a chance we'd have to pick between them."
Of course, they had basically made their choice days before the draft.
"We knew," Capers said. "We felt like, we'd like to get a quarterback. And, of course, the two guys were Steve McNair and Kerry Collins. Obviously, like we're going through now, you go through all the different scenarios. And we felt that if we traded the first pick, we could still get one of the two quarterbacks at No. 5, and pick up a high second-round pick.
"And at that point in time, we needed as many picks as you can get, and it worked pretty well for us."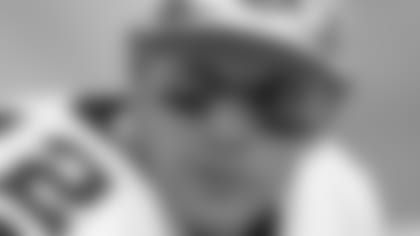 The pick itself didn't necessarily work out, but in theory, Capers' logic held. The 36th overall pick they'd eventually get out of the Bengals became defensive tackle Shawn King, a talented player who was suspended multiple times for violating the league's substance abuse policy. The process was sound.
(Capers also laughed when he considered the relatively inexpensive cost for the Bengals to move the No. 1. The Panthers just gave up two firsts, two seconds, and wide receiver DJ Moore to move from No. 9 to the top of the draft. The Panthers only got a fraction of that to move down to No. 5. "It's like the economy, OK?" Capers said. "You know, the cost of doing business now is a lot more expensive than what it was back then. Things have changed an awful lot.")
But regardless of the price tag, the big purchase was the quarterback, the one who would eventually replace veteran quarterback Frank Reich and lead the expansion team into the next generation (it took all of three games).
They were so convinced of Collins' ability that if the Bengals or another team hadn't come up with the right offer, they were prepared to stand pat.
"It ended up, Kerry was sitting there with a fifth pick, but it was a good chance we would have taken Kerry first," Capers said. "I think obviously if we weren't able to make the trade, that probably would have happened. It was close. You know, we thought they were both talented. But, you know, the final choice was Kerry. Of course, that kind of got answered for us, too. But, I mean, Kerry was kind of our guy all along."
That didn't keep people from misinterpreting what was going on.
The morning of that historic first draft, a local newspaper, under the banner headline "THE WAIT IS OVER," came the subhead that suggested they didn't know as much as they thought they knew: "Barring a trade, Ki-Jana's the man."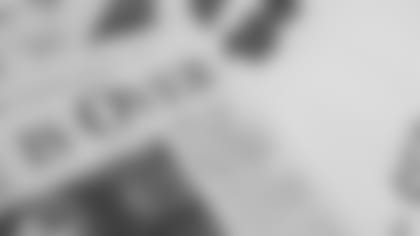 Ki-Jana was not the man. Never was, actually.
That one became clear as soon as the draft started and the first deal was made.
Moments before the draft, Panthers PR assistant Lex Sant (who was on the ground to shepherd the pick back to Charlotte) got a call from back home with instructions to tip off ESPN's Chris Berman that a trade was in the works. (What, you thought he was an actual swami?)
The Bengals took Carter, and gave him a black and orange jersey of their own, leaving the Panthers to wait. That allowed Miles — who was in New York to answer the phone from Rock Hill and relay the picks to the league — to stash that Carter jersey back in the bag. It now hangs in the Panthers archives on the 100 level of Bank of America Stadium, a relic of a pick not made.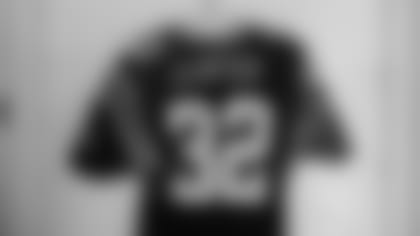 But two picks later, after the Oilers made the quarterback decision for the Panthers, that McNair jersey disappeared somewhere. Miles can't remember what happened. He knew he made it in advance, knew he took it to New York and showed it all around, but he can't place it now. The one he had included McNair's No. 9 from Alcorn State, while the Oilers gave him a powder blue 1 on draft day.
Figuring Collins was safely on his way to Charlotte now, Miles took a quick breath before resuming the panic. Again, this was in a world still largely without cell phones. So the landlines each team maintained inside the Paramount Theatre at Madison Square Garden were the only ways to get in touch with the office back home.
Everything was kind of new, as you'd figure for an expansion team.
Miles had been around drafts in the past (he had worked for the Eagles), but this was his first time being the guy in New York on the other end of the phone. His job was to answer the phone, write a name on a card, and hand it to the guy who would hand it to commissioner Paul Tagliabue to announce.
"That was my first time doing that, so I was pretty nervous," Miles said. "I had no idea we were about to trade the first pick until we were on the clock. Bill was pretty good at keeping things close to the vest (Editor's note: another of the great understatements).
"It was getting pretty nerve-wracking. We're on the clock, and all I can hear is Steve Champlin (Polian's director of football administration) saying, 'Stay put, stay put,' while they were listening for other offers. Once they made the deal, I knew I had four or five picks to relax."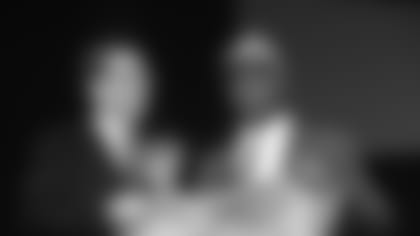 Relax was a relative term.
"I mean, you're constantly afraid the phones would go out," Miles said. "That's why we had a plan A, B, and C, and then if all else failed, you had the number back home memorized, and you could use the phone at the next table."
He wasn't the only one waiting for the phone to ring.
Collins was hanging around and waiting for the phone to ring, with his agent Leigh Steinberg and his father Pat there to help fill the time.
He remembers the meetings with Polian at the combine and his pro day and getting a sense the Panthers liked him. And around 10 a.m. (the draft started at lunchtime on the weekends in those days, as opposed to the primetime event it has become), Steinberg started hearing things. The fact he was also Carter's agent likely made his information-gathering easier, as he was privy to both ends of the conversations.
"I'd say by the middle of the morning, we kind of suspected that the Panthers were trading back; at least, that's what my agent was saying," Collins said. "I had gotten a little bit of interest from the Oilers, but I was starting to feel pretty confident it was going to fall the way it did."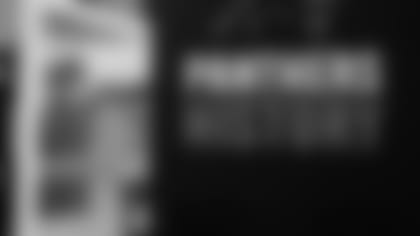 Soon enough, those first four picks came off the board, and Collins was headed to Charlotte.
Sant's job was to deliver him to an awaiting audience. He went to New York with two plane tickets for the return leg. But Collins wanted to bring a marketing agent with him back instead, so Sant surrendered his ticket, caught a connection to Washington, and made it home late that night. He remembers it primarily since it was his 25th birthday weekend, and he spent a lot of it trying to scramble back home.
Collins recalled everything after the pick as a bit of a "whirlwind."
"I remember we were back in Charlotte by dinner," Collins said. He recalled running into Mark Richardson at South End Brewery and celebrating the start of a new era.
Everything was new, including being able to create and execute a little espionage along the way.
The Panthers were off and running, with the quarterback they always wanted and nothing but high hopes and big dreams ahead of them, with those 12 Collins jerseys flying off the shelves in a region hungry for football.
But if you ever see one that says McNair with a No. 9, let us know. We've got a spot in the archive for it.
View photos from Carolina's inaugural season in 1995, when the Panthers played home games at Clemson.