INDIANAPOLIS – Defensive tackle Vernon Butler was remorseful as he answered questions at his locker about being ejected from Sunday's game against the Colts.
Following a run play early in the third quarter, Butler took a swing at tight end Jack Doyle's helmet and was penalized for unnecessary roughness. Butler was getting into "a little extra" with guard Mark Glowinksi, and clearly lost control.
"It's not me. It's not my character," Butler said. "I want to apologize to this organization, to my teammates. I'm sorry.
"I take full responsibility for it. It won't happen again."
After review, he was disqualified and proceeded to make an explicit gesture to fans who were heckling him as he walked to the locker room.
"I should keep my cool," Butler said. "I'm a better person than that."
Interim head coach Perry Fewell agreed with the penalty and ejection and said the organization will talk further about Butler's actions.
"It's not up to our standard," Fewell said.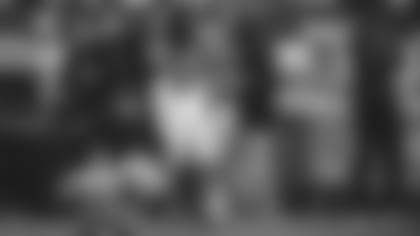 Second-year cornerback Donte Jackson was removed from the starting lineup against the Colts and he did not play at all on defense. Veteran Ross Cockrell took Jackson's place.
"He had a poor couple weeks," Fewell said. "We felt like we needed to make a change and have someone else play instead of Donte."
The former second-round pick had been a starter in his previous 27 games played since entering the league. Jackson declined to comment after the game.
View photos from Week 15 as Carolina visits Indianapolis.