CHARLOTTE – General manager Dave Gettleman's first draft class with the Carolina Panthers was headlined by two disruptive defensive tackles – Star Lotulelei and Kawann Short. Taken in the first two rounds, the highly coveted "hog mollies" delivered in their first season.
So too did outside linebacker A.J. Klein, a fifth-round pick who started two games in place of injured veteran Chase Blackburn.
"The three guys that we got on the field we are real pleased with," Gettleman said.
Below is a review of the Panthers' 2013 rookie class.
First round: DT Star Lotulelei
As Gettleman said with his trademark Boston accent, "Star set the bar."
The former Utah Ute started all 16 regular games, recording 47 tackles, three sacks and 11 quarterback pressures. He was a force against the run, helping Carolina improve from 14th in the NFL in run defense in 2012 (110.1 yards per game) to second (86.9) in 2013.
"To get him at the 14th pick," Gettleman said, shaking his head. "I mean, you guys saw it. It took us 23 seconds to tell New York we were going to take him."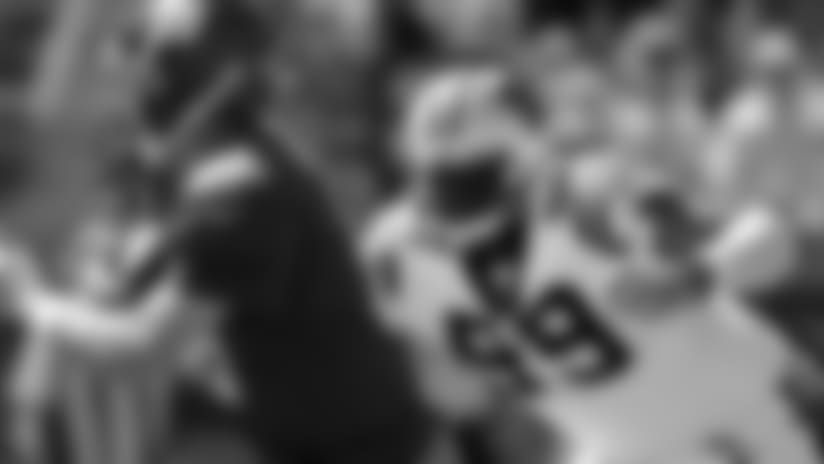 Second round: DT Kawann Short
Many were stunned when the Panthers selected another defensive tackle in the second round, but Gettleman insisted Short was a premier interior pass rusher and the best player available. No one is questioning Gettleman's decision now.
Short played in all 16 regular season games as part of Carolina's four-man defensive tackle rotation. The former Purdue Boilermaker recorded 33 tackles and 1.5 sacks and tied for second on the team with 21 quarterback pressures. His interior pass rush helped lead to sacks by defensive ends Greg Hardy and Charles Johnson. The Panthers finished first in the NFL with 60 sacks in 2013.
"I really felt KK was a first round draft pick," Gettleman said. "KK really came on. Our last four or five games, he played as well as anybody. He was a force."
Fourth round: G Edmund Kugbila
The Panthers initially hoped Kugbila would compete to be the starting right guard or provide depth at the least, but injuries derailed his rookie season.
The Valdosta State produce practiced sparingly in training camp and was placed on injured reserve with a left knee injury prior to the start of the regular season.
"Obviously, KGB – he's a 2014 draft pick," Gettleman said.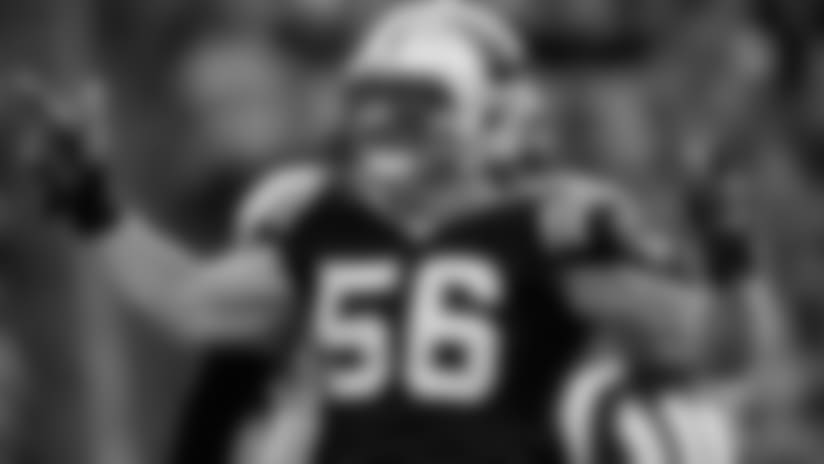 Fifth round: LB A.J. Klein
The Panthers felt they got a steal when they chose Klein in the fifth round out of Iowa State, where he was a three-year starter and three-time All-Big 12 selection. His play in 2013 cemented that draft day belief.
Klein played a key role on special teams and was thrust into the starting lineup in place of an injured Blackburn in Week 10 against San Francisco. Klein finished that game with six tackles and a sack. Klein played in all 16 regular season games with two starts and recorded 24 tackles and two sacks.
"Chase gets hurt, A.J. comes in when we are playing San Francisco, New England and Miami, and we don't miss a beat," Gettleman said. "He made some big, big plays. He wasn't just showing up being the 11th guy trying not to screw anything up. He made plays."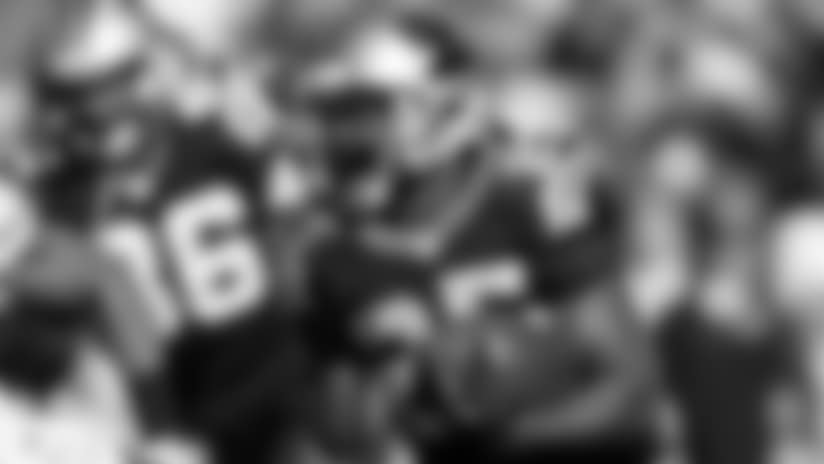 Barner played a limited role on special teams and saw little action on offense with DeAngelo Williams, Jonathan Stewart and Mike Tolbert ahead of him on the depth chart.
The former Oregon Duck had six carries for seven yards and two catches for seven yards.
"Kenjon was in a stacked position," Gettleman said. "You don't get on the field, you don't get the ball in your hands, you can't make anything happen. It's not his fault."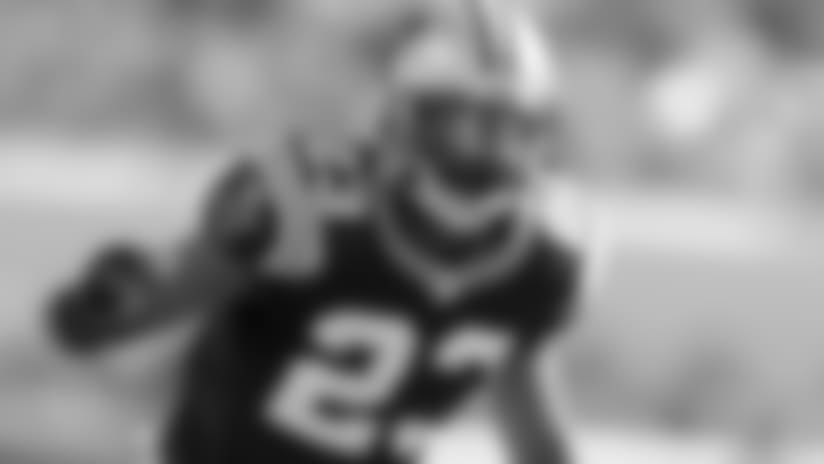 Undrafted free agents: CB Melvin White, S Robert Lester, DE Wes Horton, WR Tavarres King, OL Travis Bond
White, Lester and Horton made unexpected contributions in 2013. White had the biggest impact, starting 10 regular season games. He finished with 45 tackles, one forced fumble, four passes defensed and two interceptions – including one returned for a touchdown.
Lester starter four games and recorded 21 tackles, three interceptions, four passes defensed and one fumble recovery.
Horton played in 10 games and recorded eight tackles and two sacks. King and Bond were both acquired mid-season and did not play in any games.