Myles Garrett
6-4, 272, Texas A&M
The former Aggies All-American has been the heavy favorite to be the first overall pick in the draft. Finished his three-year college career with 31 sacks, 47 tackles for loss and seven forced fumbles. Garrett has everything scouts look for in a disruptive pass rusher. Has exceptional explosiveness to win off the snap and has the size and power to shed blocks and finish plays in the backfield.
Solomon Thomas
6-3, 273, Stanford
Thomas emerged as one of the country's best defensive players as a redshirt junior in 2016, posting eight sacks and 15 tackles for loss, and now he'll likely be a top 15 pick. Earned the Morris Trophy, given to the top defensive player in the Pac 12. Is versatile enough to produce as an interior lineman or edge rusher – a trait teams like the Panthers covet.
Derek Barnett
6-3, 259, Tennessee
The three-year starter set a school record for career sacks with 33, breaking the mark set by NFL Hall of Famer Reggie White, who posted 32 with the Volunteers. Barnett's 52 tackles for loss also rank second in school history. Barnett isn't the most explosive athlete, but the incredibly productive defensive end has a knack for winning battles and making plays in the backfield.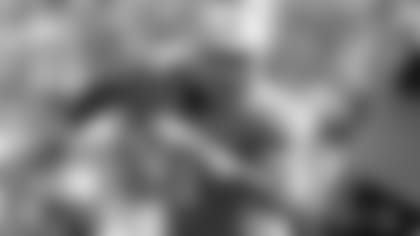 Takkarist McKinley
6-2, 250, UCLA
A breakthrough senior season has put McKinley in position to be a first-round selection. Athletically gifted rusher posted 10 sacks and 18 tackles for loss in 2016. Displays impressive tenacity in the trenches, but must bounce back from shoulder surgery in March. Most look at McKinley's measurables and categorize him as an outside linebacker in a 3-4 scheme.
Tim Williams
6-3, 244, Alabama
Talented pass rush specialist posted 21 sacks in three seasons with the Crimson Tide. Williams' athletic ability consistently caused problems for opposing linemen. Scouts would like to see him develop more refined technique as he transitions to the next level.
Look back: Edge rushers taken around No. 8
2016: DeForest Buckner, 7th overall to 49ers
2011: Aldon Smith, 7th overall to 49ers
2008: Derrick Harvey, 8th overall to Jaguars
2007: Jamaal Anderson, 8th overall to Falcons
1998: Greg Ellis, 8th overall to Cowboys