Reuben Foster
6-0, 229, Alabama
Butkus Award winner has rare athleticism and burst for an inside linebacker, appearing fully capable of remaining on the field in nickel situations. Recorded 115 tackles, 13 tackles for loss and five sacks as a senior, his second year as a full-time starter. An explosive and instinctive prospect.
Haason Reddick
6-1, 237, Temple
More of an outside linebacker who could be used to get after the quarterback in the NFL, Reddick rose to a likely first-round draft pick from a college walk-on. Ranked third in the nation with 22.5 tackles for loss to go along with 10.5 sacks last season. Turned heads as arguably the top performer at the Senior Bowl.
Jarrad Davis
6-1, 238, Florida
A versatile and explosive linebacker, capable of playing inside or outside and capable of defending the pass either as a blitzer or in coverage. Was given free rein in college to be a playmaker all over the field, so NFL teams will have to figure out where he best fits.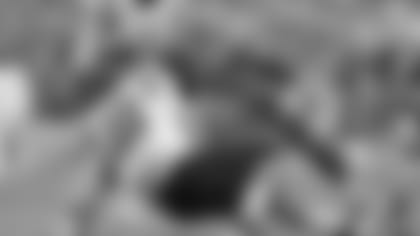 Zach Cunningham
6-3, 234, Vanderbilt
Another Southeastern Conference standout perhaps best built to be a 4-3 outside linebacker, Cunningham racked up 295 tackles, 39.5 tackles for loss and six sacks during three college seasons. Also has a nose for the ball, as evidenced by his seven forced fumbles. Led the SEC with 125 tackles in 2016.
Alex Anzalone
6-3, 241, Florida
Capable of manning all three linebacker spots in a 4-3 defense, but incapable of staying on the field throughout college. Multiple shoulder injuries and a broken arm limited his playing time. Played in just 10 games over the last two seasons but playmaker when in the lineup.
Look back: Linebackers taken around No. 8
2015: Vic Beasley, 8th overall to Falcons
2014: Anthony Barr, 9th overall to Vikings
2010: Rolando McClain, 8th overall to Raiders
2000: Brian Urlacher, 9th overall to Bears