1.) Opening Act Falls Flat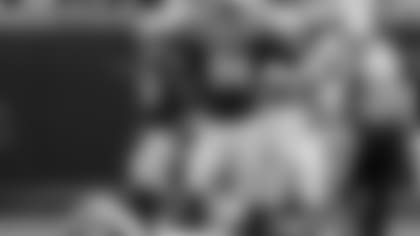 "Did you feel the Saints had more purpose to get to 1-2 than your team had to get to 3-0?"
You could almost see the gears grinding in Rivera's head.
"You drive down there and you end up kicking a field goal, that's your fault," he said. "We had every opportunity to score. We missed a protection, took a sack and had to kick a field goal. We came out with the purpose to win this football game, no more, no less than they did.
"We screwed ourselves by not making plays when we had opportunities more so than anything else."
Yes, Rivera laments missed opportunities after nearly every loss, but it's fair to wonder if the day would have unfolded differently had the Panthers turned their eighy-plus-minute opening drive into seven points instead of three.
"If you go down and you take the opening kickoff because they deferred and you score right away, that's a pretty powerful thing for your offense," Rivera said. "We had a chance to make a statement as a football team and we didn't. We gave their defense a little bit of hope because they made us kick a field goal.
"We can't keep letting teams off the hook by having great drives, getting in the red zone, and not cashing in."
Which was the sentiment after the Panthers settled for an opening field goal in last week's win over the Bills. That time, a botched assignment on the left side of the protection gave quarterback Cam Newton no chance on third down. It happened again Sunday, keeping the Panthers stuck on one touchdown on seven trips inside their opponents' red zone.
"I thought the slide was one way and I went the wrong way, so that's not good," said left tackle Matt Kalil, whose mental error led to an easy sack for defensive end Cameron Jordan. "That's just stupid by me."
Added Rivera: "We turned right instead of going left. That's something that we have to make sure that we can't allow to happen. We were in position, we had a chance to get a first down, we had a chance to score a touchdown and we didn't do it.
"You saw though, when things started rolling, how good it looked, the potential for it to look very good. But again, potential is a scary word as far as a coach is concerned. So we have to be able to make those plays when we get opportunities. When we drive the ball down there, we have to make sure everything is communicated and we are giving them a chance to succeed."
---
2.) Benjamin Dodges a Bullet?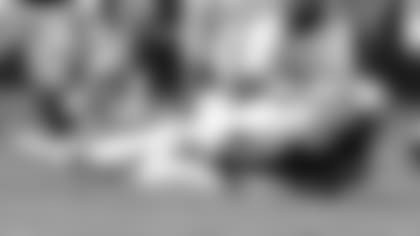 Before he was taken inside the locker room late in the first half, Kelvin Benjamin laid on a training table with his hands on his head and a towel covering his face. His day was done.
After making a catch on the final play of the first quarter, the wide receiver's left leg bent underneath him in a way it's not supposed to, and his early exit raised concerns it may have been as ugly as it looked.
"That's the knee that was repaired," said Rivera, referring to Benjamin's torn ACL ahead of the 2015 season. "He took a pretty good shot. The guy rolled up on the back of it, so the doctors will have to examine it tomorrow."
Benjamin obviously isn't out of the woods until the knee's fully tested, but he was in good spirits after the game, and the feeling was he had avoided a major injury.
---
3.) Quiet Debut for Dickson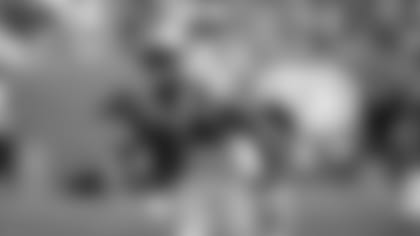 Ed Dickson![](/team/roster/ed-dickson/a69bdde0-4bbb-416b-b725-a898233149b9/ "Ed Dickson") was the first to admit there's no replacing Greg Olsen. But Dickson had to have hoped to get more looks in his first game as the Panthers' de facto No. 1 tight end.
He wasn't targeted until the second-to-last play of the game, and that was an 8-yard hookup with backup quarterback Derek Anderson.
"I'm not the coordinator, so I can't speak on that," a diplomatic Dickson said when asked if he expected to be more involved in the passing game. "All I'm upset about is not getting a victory."
Since 2012, Olsen has seen multiple targets in all 82 games he's played, and he's finished with just one reception eight times. So while Dickson isn't a plug-and-play replacement for the Pro Bowler, the Panthers may have missed some chances to get him more involved.
"The one thing we can't overlook is the tight end position," Rivera said. "We may have tried to put the ball in some people's hands at times. We may have tried to force a couple things. So again, as I said we will take a look at this tape and we have to make sure we are giving ourselves every chance to win. That may be one of the things we have to look at."
---
4.) Not-So-Dominant Defense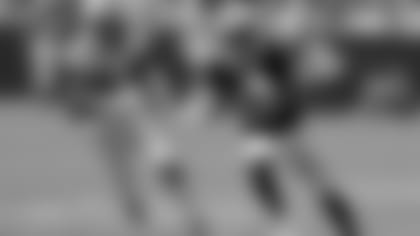 Week in and week out, the defense's No. 1 goal is to stop the run.
They ticked off that box against 49ers and Bills, allowing a total of 120 rushing yards. But then the Saints got loose for 149, their most in the series since 2012.
"It makes (quarterback Drew Brees') job easier if they can run the ball, and they ran it for a lot today," linebacker Luke Kuechly said. "It's pretty straightforward – you stop the run, make them one-dimensional, it makes our job easier."
With the Saints' backs breaking off chunks on the ground, defending a future Hall of Famer was that much tougher. With his play-action set up, Brees was able to pick the Panthers' previously top-rated defense apart while facing limited pressure.
"He gets rid of the ball fast," said defensive end Mario Addison, who picked up the Panthers' only sack. "By the time I make my move, the ball is gone."
---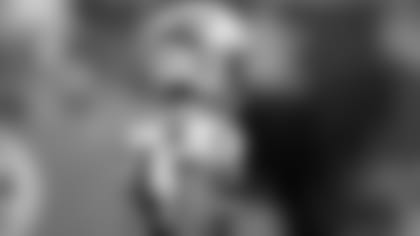 Perhaps it's the training camp MVP curse.
After an impressive summer, James Bradberry became a popular breakout candidate. But the cornerback has had a suspect start to his sophomore season.
In the opener, he was saved when speedy wideout Marquise Goodwin dropped a should-have-been-touchdown on the 49ers' opening drive. Last week, Bradberry could've been the goat if rookie wide receiver Zay Jones held onto the Bills' final fourth-down attempt.
Sunday, Bradberry made a few more mistakes.
"We were just messing up. I blame myself personally," he admitted.
When pressed which plays he wished he had back, Bradberry listed a missed tackle, a third-down dig route and Ted Ginn's 40-yard touchdown against his former team.
"We were in man and I took my eyes off him just to check with my alignment," Bradberry said. "They quick released me inside and played trail technique from there, and they threw it over top of me."
Bradberry may not be quite ready for that breakout season, but give him credit for continuing to point the finger at himself.
---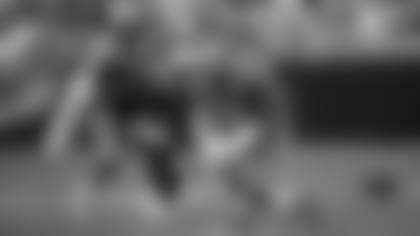 Saints head coach Sean Payton noticed a trend this week.
"Each week we make an emphasis on takeaways and ball security offensively," he said, "but if you looked at this series specifically, this team, it was probably going to be one of the most important stats in the game."
Sunday's matchup was Payton's 23rd against the Panthers since he started with the Saints in 2006. Of the previous 22 meetings, the team that won the turnover battle was 16-2 with four games ending with a turnover margin of zero.
That didn't bode well for the Panthers, who threw three picks and failed to come up with a takeaway for the second straight week.
"We've got to find a way to get the ball back to the offense in scoring position," Kuechly said. "We had an opportunity today, I dropped one, and I've got to catch it. He threw it right to me."
View the top photos from Panthers vs. Saints by team photographer Melissa Melvin-Rodriguez.