1.) It's just the preseason, but ...
It began as soon as Devin Funchess fumbled on the Panthers' first play from scrimmage (even though I'm 99% sure this guy's post was made in Twitter's invisible sarcastic font):
It escalated when Derek Anderson was intercepted:
And when Derrick Henry stiff-armed his way into the end zone for the first of his two scores, the handwringing reached a fever pitch:
Granted, it's not fair to judge a fan base by Twitter mentions, but Saturday's showing by the Panthers' starters didn't do much to inspire confidence three weeks before the start of the regular season.
"We didn't do our job," linebacker Thomas Davis said, "in particular the first-team defense."
That's nice of Davis to put some blame on his unit, but the other side was mostly responsible for the early 17-point deficit. With two turnovers, a three-and-out and a total of eight yards in three possessions, it felt like the offense picked up where it left off after Thursday's lackluster practice.
"We expected to come out here and make the most of our first couple of drives," tight end Greg Olsen said. "Obviously we need to do a lot better than we did."
But how much of this will truly translate into the regular season?
Of the Panthers' seven playoff seasons, four began with just two wins in preseason play.
"Preseason is all about learning and getting better," Davis said. "I feel like this is going to be a great teaching tool for us moving forward.
"We're not going to put a whole lot into it, just like we didn't put a whole lot into going in and playing well with the first group (against the Texans). It's just all about being good when you take the field (in Week 1)."
And if that's not a good enough reminder, Olsen added one of his masterfully measured responses.
"You can't overreact to the preseason," he said. "Anybody that says it doesn't matter is probably lying to themselves. It does matter. We want to play well. You can never benefit from playing poorly.
"But the sky is not falling in the second preseason game. I think there is a balance there."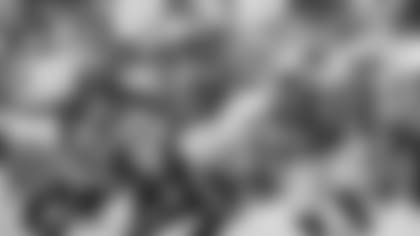 It may not have made a difference, but the offense wasn't helped by having to start nearly every drive deep in its own territory.
The Panthers' average starting field position was their 18-yard line. Compare that to the Titans, who averaged out at their own 39.
Damiere Byrd, Fozzy Whittaker, Kaelin Clay and Russell Shepard managed just 79 yards on a combined five kickoff returns, bringing out four of the six balls Tennessee's Ryan Succop booted to the end zone.
Afterward, head coach Ron Rivera revealed it was part of the plan – even if that plan wasn't executed all the well.
"We kicked a couple short for our cover men as well. We want to see what we have," he said. "If we don't take them out, we won't see what these guys are capable of."
And if it were the regular season?
"The way their kicker hung the ball out there," Rivera continued, "obviously the smartest thing to do is take it at the 25."
3.) Impressive protection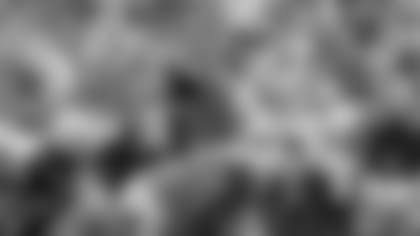 Saturday obviously wasn't all doom and gloom. There was . And the play of the offensive line.
Through two preseason games, third-stringer Garrett Gilbert is the only Panthers quarterback who's been sacked (three times). And while it's just the preseason, it may be OK to start getting slightly excited about the first- and second-team lines.
"They were awesome again today," quarterback Derek Anderson said. "I didn't hit the ground one time. I don't know if I have gone through two preseason games in my life and not been hit."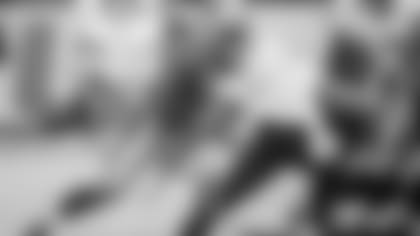 When Rivera uses the phrase "put us in a real tough position" this time of year, it's usually about a guy on the fringe of the roster. And for most of this spring and summer, that's where many would have placed Cameron Artis-Payne.
But read Rivera's words carefully here because they may hint at a safer status for the third-year running back.
"He's having a tremendous camp," Rivera said after Artis-Payne carried five times for a team-high 70 yards and a score. "From Day One he's been strong, physical and he's a guy that will certainly put us in a real tough position because we're going to have to find ways to get him the football."
That doesn't sound like a guy who's no longer in the Panthers' plan, so McCaffrey's arrival may not push Artis-Payne off the roster after all.
Since using a fifth-round pick on him in the 2015 draft, the Panthers haven't used Artis-Payne much – he was active for just three games last year after getting a jersey seven times his rookie season. But he's improving and a solid backup plan behind Jonathan Stewart.
"I'm just a lot more patient with my runs and understanding the offense better," Artis-Payne said. "The game's really slowed down a lot for me.
"When you first come in, even though I didn't have a problem transitioning, it was more or less everything was still moving at normal speed. Now, more or less, I can see stuff, I can set it up better, make more intelligent plays as far as running the ball, and also with blocking as well."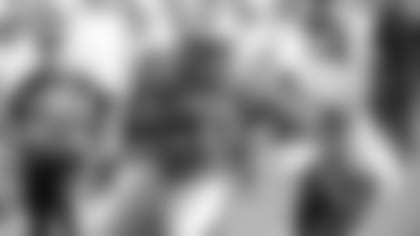 Very little in Alex Armah's football life has come easy. So his first professional touchdown included a pleasant surprise.
After Armah caught a Joe Webb pass in the flat, he turned up the sideline, and as he headed toward the goal line, he saw cornerback Jeremy Boykins within tackling distance. But Boykins didn't make much of an effort, barely touching Armah with his right hand before the rookie cruised in to complete a 20-yard score.
"I was anticipating my legs getting taken out and having to dive into the end zone," the sixth-round fullback out of West Georgia said. "But I just walked in."
Because he's so raw, it's still hard to see Armah winning a spot on the 53-man roster. But he has two more weeks of practice and a pair of games to keep making his case.
"I definitely walk away from this game with more confidence," Armah said. "I'm trying to show my teammates that they can trust me."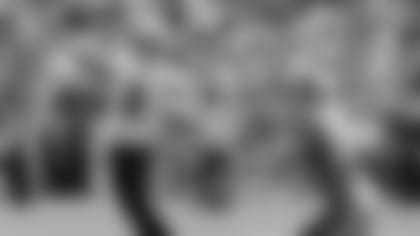 When he's forced to stand on the sideline, like he was Saturday with sore ribs, Luke Kuechly morphs into Coach Kuechly.
So how would he rate his understudy's day?
"He helped guys get lined up, and he made plays," Kuechly said of David Mayo, who had a game-high 10 tackles and added a pass breakup. "Guys saw it last year in the Tampa game, and he had another opportunity to do it today."
Playing in the Panthers' deepest position group, Mayo found playing time tough to come by his first two seasons. In his first 26 games, the former fifth-round pick totaled just 21 tackles. But Mayo shined in last year's season finale, racking up seven tackles in just 21 snaps.
Saturday, he showed more of the same – with room to grow.
"I think I did some good things," Mayo said, "I think I did some bad things – some things that I've got to work on. I think that game was a huge game where we had to communicate a lot, so some of that stuff I'm sure we'll have to clean up, and I'm sure some of my tackling has to be improved as well."
And with former backup linebacker A.J. Klein now in New Orleans, the more Mayo develops, the better insurance he'll provide behind his teammate/occasional coach.
"I think that's a luxury we had with A.J.," Kuechly said, "and now we have it with David – a guy that can step in a be ready to go at a moment's notice."
View photos from Carolina's preseason game at Tennessee.